In a move that has delighted me, Valve has split up the
Steam Hardware Survey
to better show each platform individually.
So, we now don't have this random "other" in the main list, it seems some of it is now accounted for in each lists total, hooray!
Something to note is that it doesn't show the lesser represented distro's, I for example use Manjaro which isn't shown.
So, to look back on January Linux was actually on
1.34%
, not
1.11%
!
Screen-shot for proofs: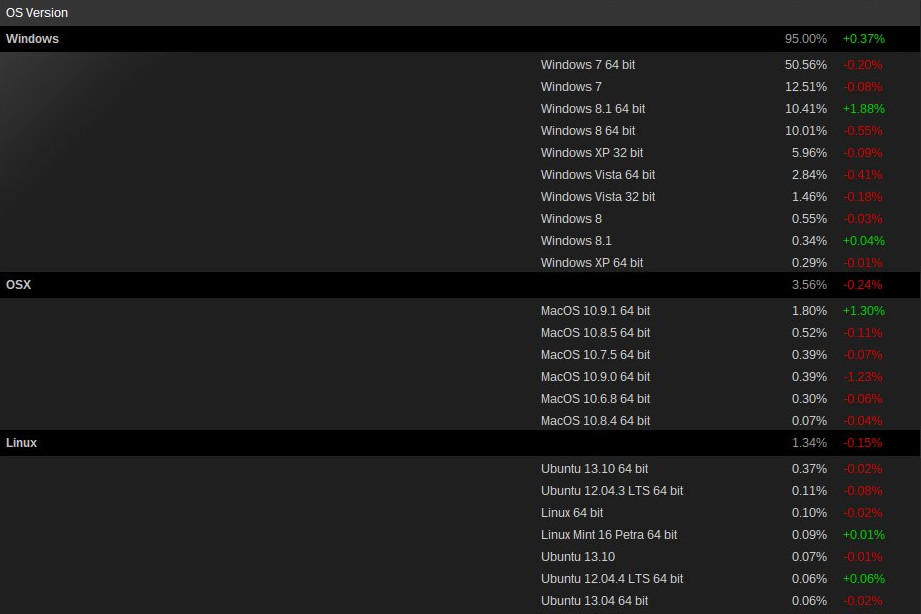 It's good to finally get a more accurate look at the Steam stats. I hope they keep this in place in a few days for February's statistics.
What do you make to these changes?