More information courtesy of all the developers at SteamDevDays. Steam will apparently be getting a massive update/refresh soon and the amount of games releasing on Steam has been increasing by a lot.
As soon as a couple weeks, Steam will get some kind of major update (
source
), but it seems they didn't go into too many details as to what will be updated. This confirms earlier leaks, which detailed a slight refresh in the look of the store and giving curators a better presence.
Note
: This is a store update, not a client update.
The last time Steam had a major update we had a new look, new filters, curators, the discovery queue and so on. It was a big update and helped a lot with finding games, so it will be very interesting to see what Valve have in store for us.
Since 2014 the amount of games being released on Steam has literally exploded: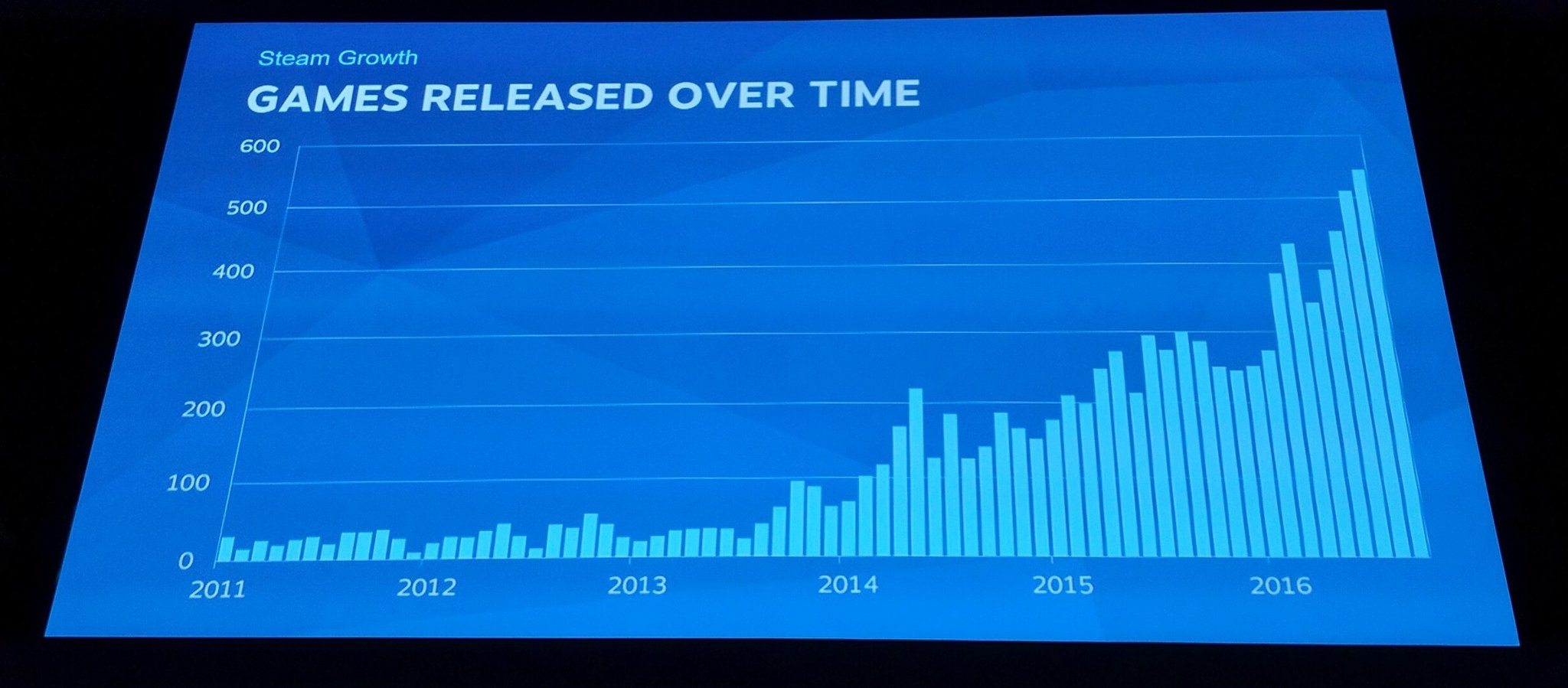 Source
That's insanity, great for gamers of course and it shows how Valve's approach has changed to allow such growth of their store.
The problem with this, is that this kind of growth cannot be sustained in reality. Sure it's a lot easier for developers to make games than it probably was a few years ago thanks to all the amazing tools available, and we will likely see the actual growth of games continue due to this. The main issue is revenue, developers are fighting an increasingly high uphill battle to get noticed amongst the vast amount of games.
It also seems like Asia is a huge market compared to what it used to be and it's growing fast, that's nearly 500% growth from one region since SteamDevDays in 2014: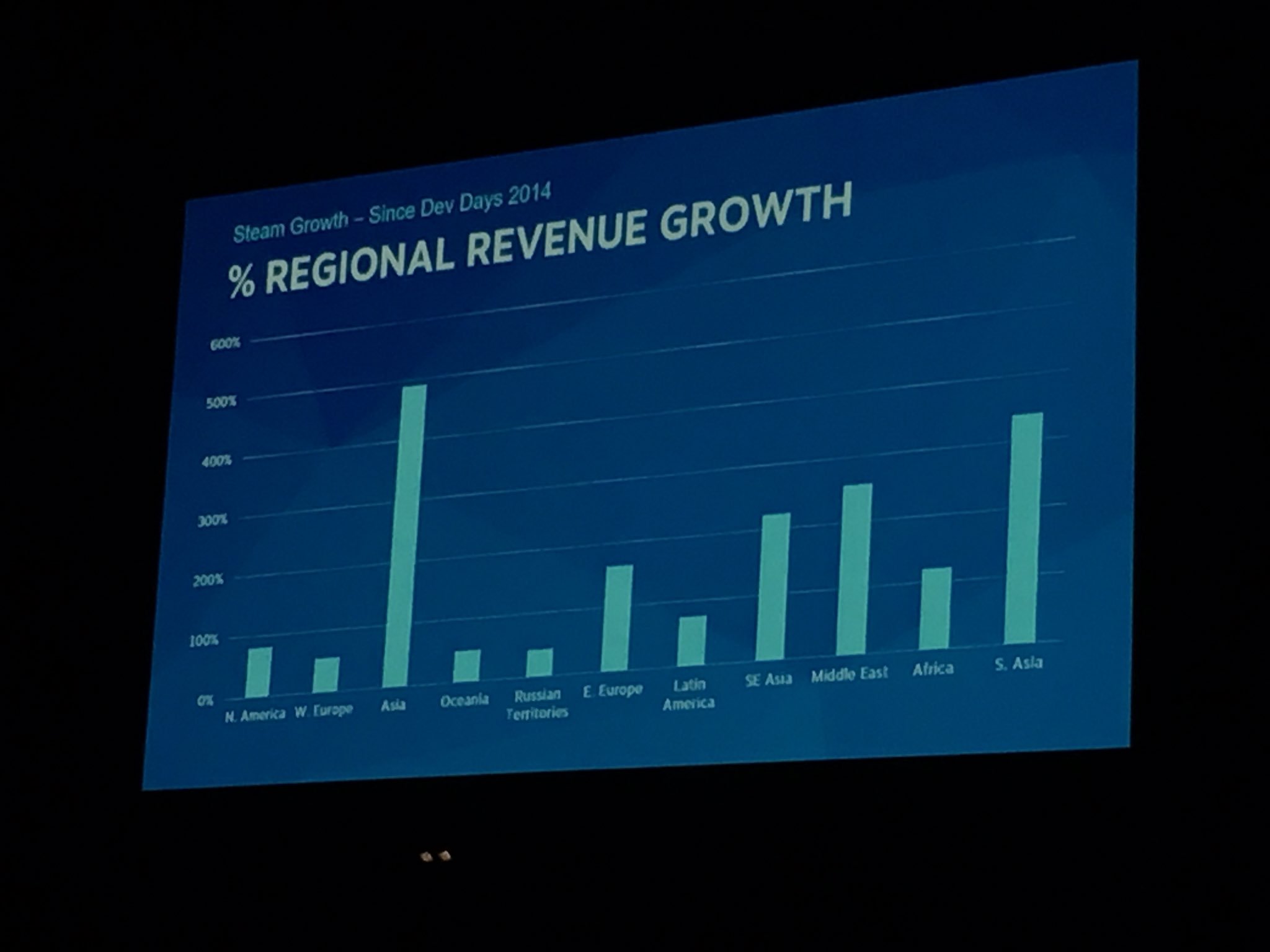 Source
That's pretty amazing, so I hope developers are looking at this and are seriously thinking about translations for their games.
Samsung is planning to integrate Steam Link with their TV units (
source
), which is pretty cool news. I wonder if any other manufacturer is thinking on this. In future you may be able to pick up a TV from a bunch of different sources that come with it, so no need for a seperate box. That's actually damn cool.
They are now on a lunch break, so more news will likely flow in later on. Probably a late night ahead for me being in the UK.
Some you may have missed, popular articles from the last month: