Vaporum, a steampunk dungeon crawler from Fatbot Games has been officially released for Linux, available from both GOG and Steam. I've spent some time with it now and here's some thoughts.
Disclosure: Key provided by the developer.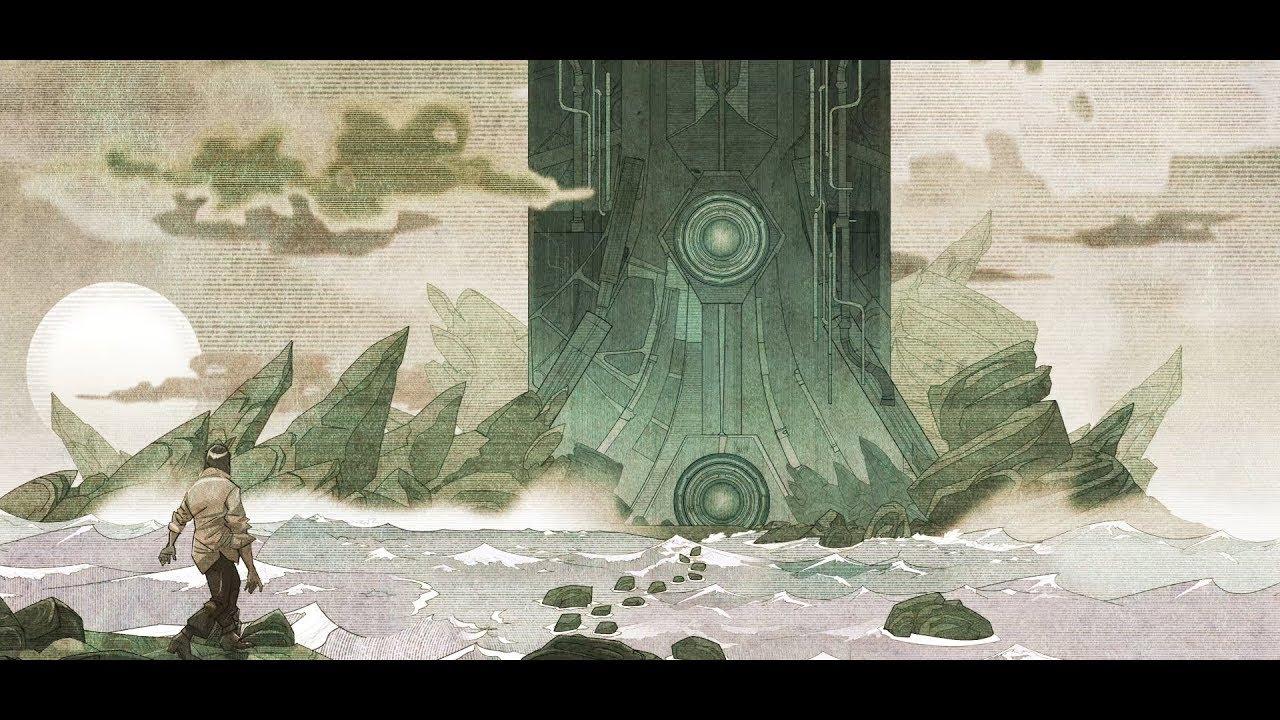 Originally, the developer wasn't too sure if they were going to do a Linux version, as they previously said it would depend on how the Windows release went. It's good to know they decided to do it and you can find their official announcement here.
One thing to note, is the developer said that on AMD GPUs, you might see some weirdness with volumetric lights.
About the game:
Vaporum is a grid-based, single-player & single-character dungeon crawler RPG seen from the first person perspective in an original steampunk setting. Inspired by old-school games like Dungeon Master I and II, the Eye of the Beholder series, and the most recent Legend of Grimrock I and II. Stranded in the middle of an ocean, in front of a gigantic tower, the hero has to find out what the place is, what happened there, and most importantly, who he is.
I actually grew up playing dungeon crawlers on the Amiga, so seeing more of them arrive on Linux is a bit sweet for me personally. They bring back some awesome memories, but it's not just nostalgia at play here, as Vaporum is surprisingly great. Not only that, but it certainly helps fill a hole left by us not getting Legends of Grimrock 2.
It does give off a very good first impression with a fully voiced opening scene, but they did sadly make the protagonist fall into the heavily overused amnesia story. It's not terribly done, it's just such a simplistic (and slightly lazy, in my opinion) way to start a story. Thankfully, the game does gradually open up bit by bit as you find various notes and audio logs left by people who came before. The world building is actually pretty good thanks to that, it's certainly kept my interest.
What's great about Vaporum is that you can change the difficulty during the game, so if you're having too much trouble or not being tested enough, you can tweak it to your liking.
In Vaporum you get to pick a special "Rig", which essentially becomes your character class and you cannot change this. There's a few to choose from that offer various different bonuses, like the Heavy Rig which is the toughest and can take the most damage during a fight.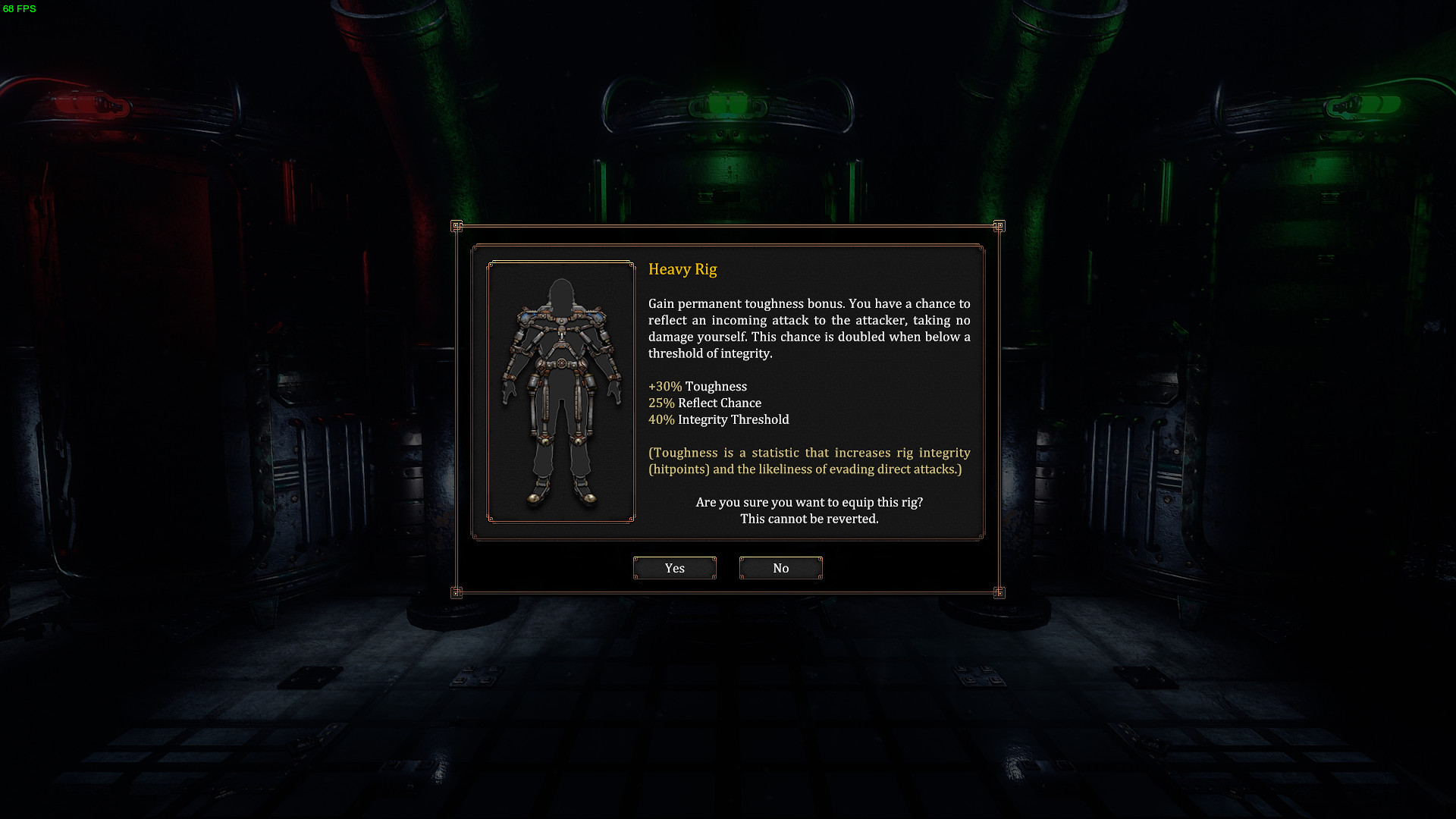 While the gameplay is inspired by the greats and does play like them, especially with the grid-based movement, it feels like a modern game. It looks graphically beautiful and the Steampunk setting is done incredibly well, the UI is clean and clear, there's a map in case you get lost and there's easy to use inventory management.
The combat is also pretty decent, it's real-time so you can dodge enemy attacks and you can also pause time for a moment to get a strategy together. There's a good assortment of weapons available with it mixing in melee and ranged items, as well as giving you various gadgets like an electric shock or a blast of fire.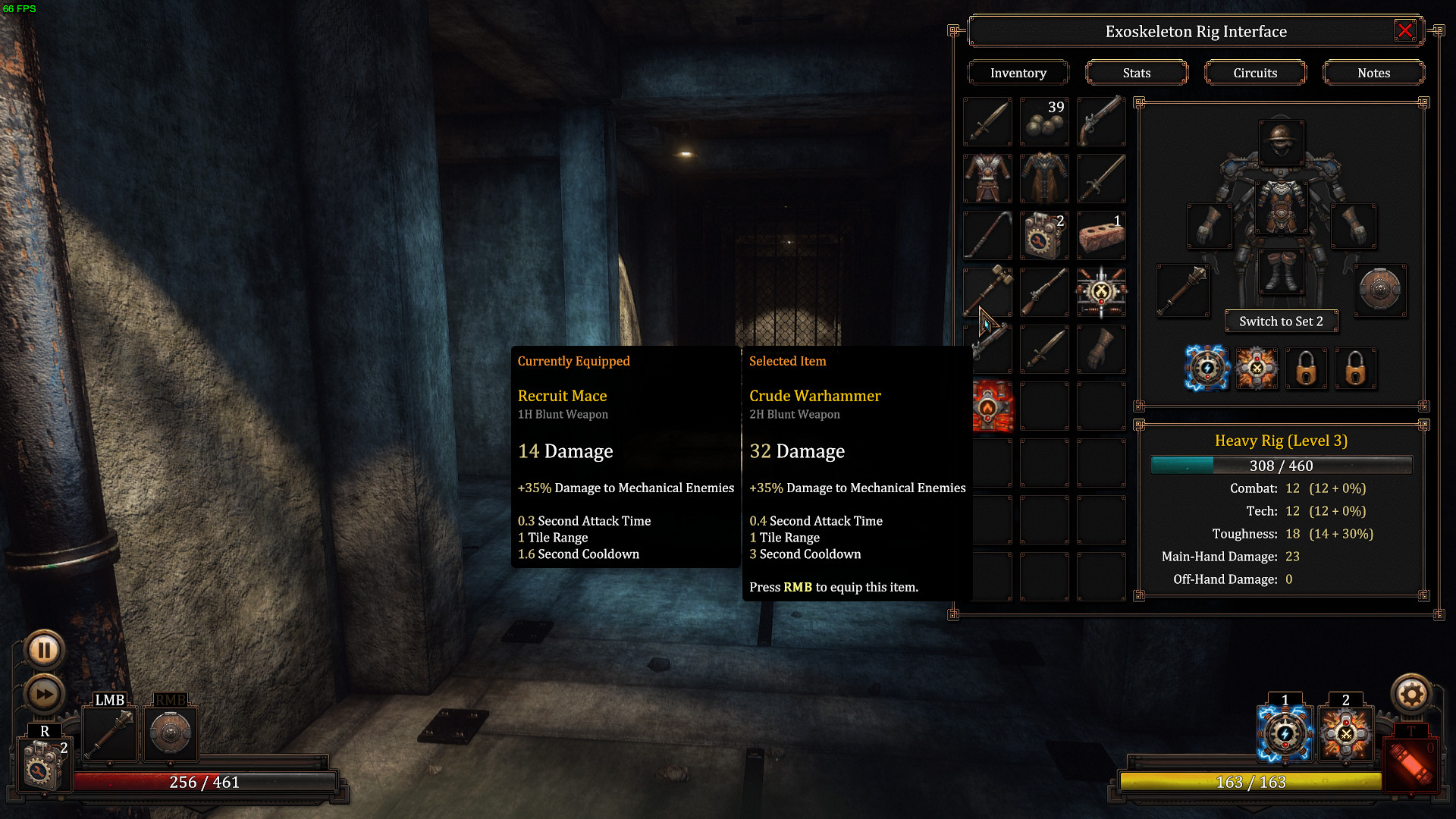 What I especially love about the equipment, is the vastly different types you can find along with having the ability to have two sets of weapons set up. You could mix a ranged and melee set, or perhaps two sets of melee weapons for different situations. Leading into the various equipment available, you also have the "Circuits" level up system. You can put upgrade points into different weapon classes, increase your hitpoints and so on.
As it's a dungeon crawler, naturally there's puzzles you will need to solve, although I've not had too much difficulty with them. Some of them do require you to scout around a little for some required items and some need some fancy footwork to get around turrets, but they have been fun to push through.
In terms of performance, I've been running it on maximum settings and it's been performing quite well. It does dip down sometimes to around 50FPS, but for the most part it's really quite smooth. It's not a fast-paced game by any sense, so to me the performance is perfectly acceptable. While livestreaming it at 1080p it continued to remain really smooth, so I think they did a pretty good job there.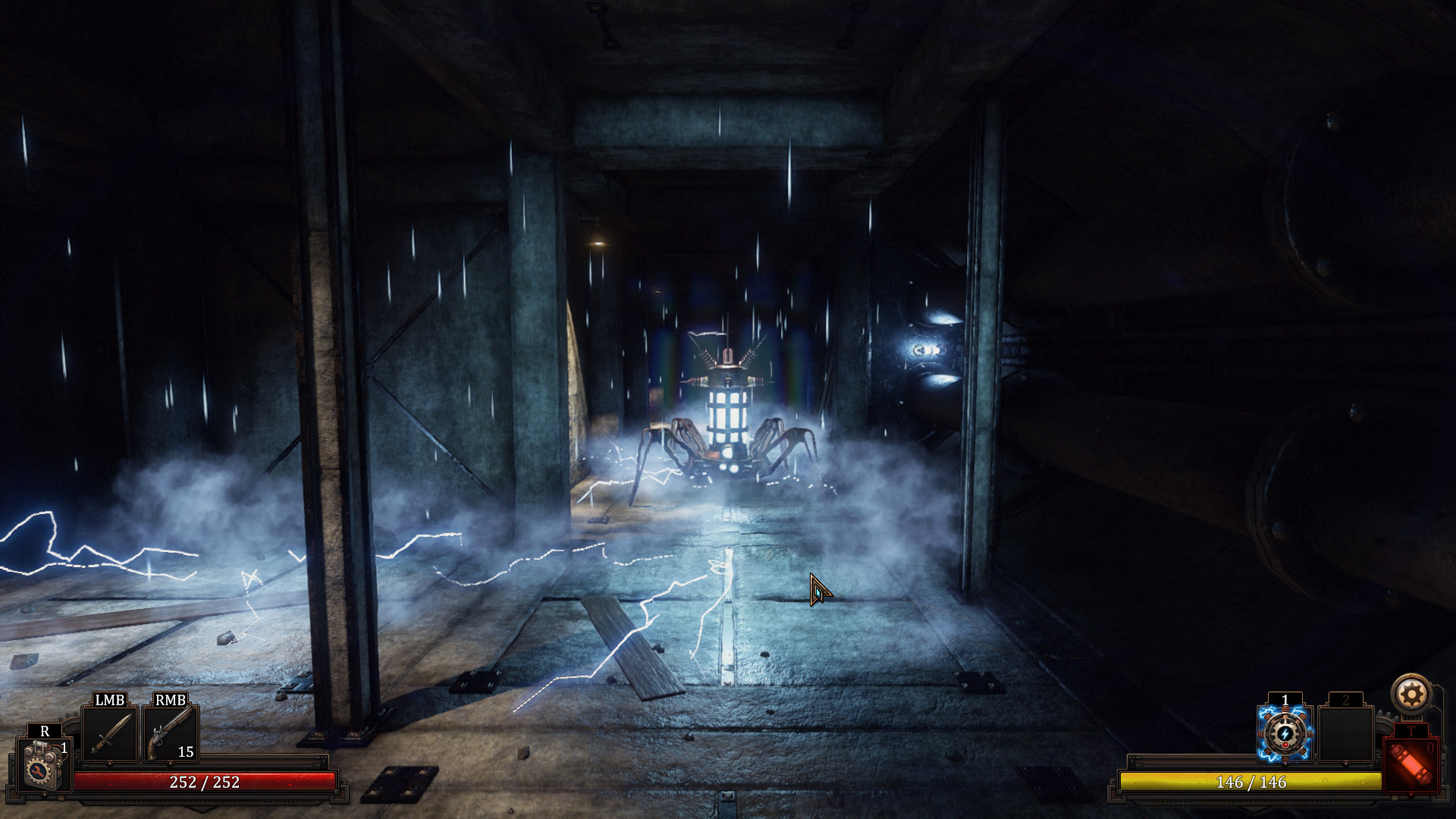 What's impressed me the most is the enemy design, like our little friend above. The walkers really did freak me out at the start of the game and the developers really got the Steampunk design down. Each enemy has a different type of attack, some have special abilities, specific weaknesses and strengths and they're exciting to battle against.
Overall, it's a game worth checking out if you enjoy first-person dungeon crawlers—there's even a little Half-Life joke in there. Find Vaporum on GOG and Steam.
GOG links are affiliate links.
Some you may have missed, popular articles from the last month: