Tate Multimedia have today published the Linux version of their Unreal Engine powered and crazy looking Steel Rats. The Linux version comes with Vulkan support too.
What's interesting, is that Tate Multimedia said they made the Linux version as a direct result of users requests. Asking doesn't always help but it costs nothing and in this case, it's given us a new game to play with.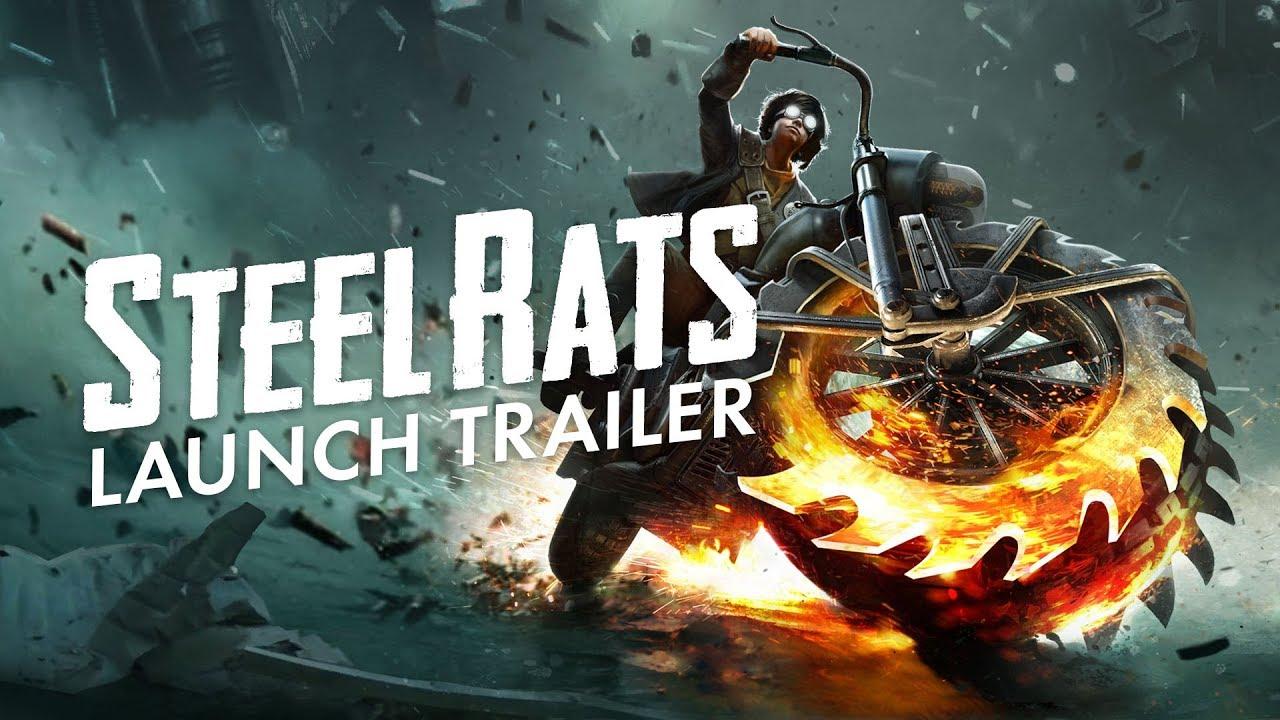 The developer sent over a copy, so I've checked it out. The performance of it, set to the Very High setting has been giving me a solid 60FPS and it feels incredibly smooth. You will likely get one or two bits of small stutter towards the starts but it quickly evens out. Oddly, even with V-sync turned off, it still seemed to be locked.
Gamepad support seems good too, something a fair few games still in 2019 struggle with. Not an issue here, the Steam Controller worked beautifully out of the box with no special configuration required and for a game like this it feels built for a gamepad.
As for the gameplay, I've massively enjoyed it so far. It's an action-platformer and the 2.5D viewpoint certainly works in its favour with the motorbike. What's really slick, is that part of the platforming involves using the front of your bike like a magnet. For example, certain parts will require you to make a jump while tilting your bike mid-air into the correct position, allowing you to stick onto some pipes to begin driving up a wall and it's seriously awesome. It feels quite a bit like a moto trials game, only it's been pumped full of steroids and gives you some fun extra toys to play with.
There's multiple characters, which you unlock as you find them during the campaign and each of them has their own set of abilities which does make it pretty interesting. As you collect scrap, you can also purchase some upgrades between levels as well so there's a little bit of progression in there too.
You can find it on Steam now. It's also on GOG, but no Linux build there yet.
Some you may have missed, popular articles from the last month: