Stellaris
, the massive grand strategy game from Paradox is going through another update cycle and one little feature of the upcoming patch is the ability to accept refugees, but some people aren't happy about it.
It seems a delicate little flower on Twitter just couldn't take it anymore: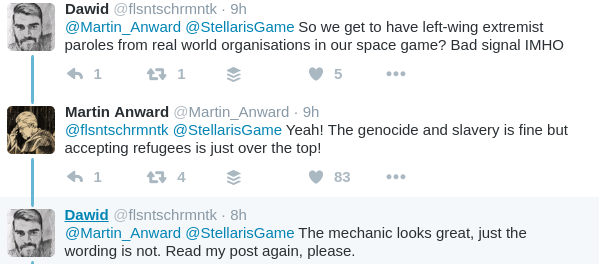 I wish I was making this up, but it's a
real thing
.
It was in response to this picture teased for the upcoming 1.5 patch release: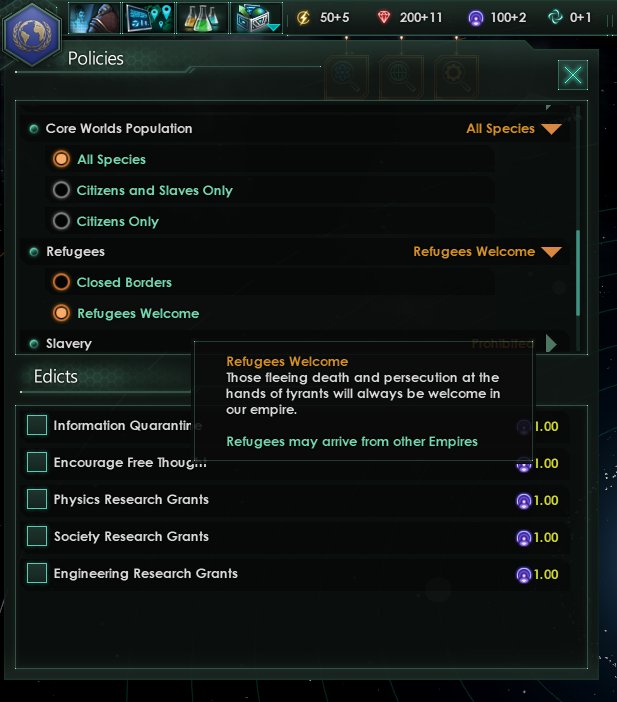 They have since added an option to only select accepting the same species.
The responses from Martin are perfect: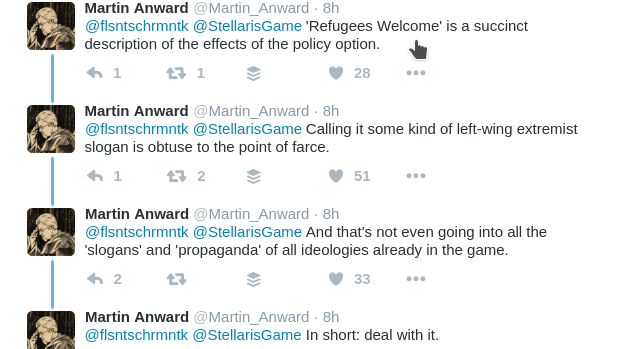 I love the way he ended that discussion. For those who don't know, Martin is the Game Director for Stellaris at Paradox. I already respected Paradox as a studio for their great games and great Linux support, but this is just icing on the cake.
They are having fun with it
on their own forum too
, as some more delicate petals just can't take it.
I think it's a fantastic feature to have and hopefully it will speed up my own planetary growth when other sides go to war, if I choose to accept them that is.
Some you may have missed, popular articles from the last month: