Paradox Development Studios revealed at Gamescom one of the big secret projects they have been working on. So far, everything looks awesome!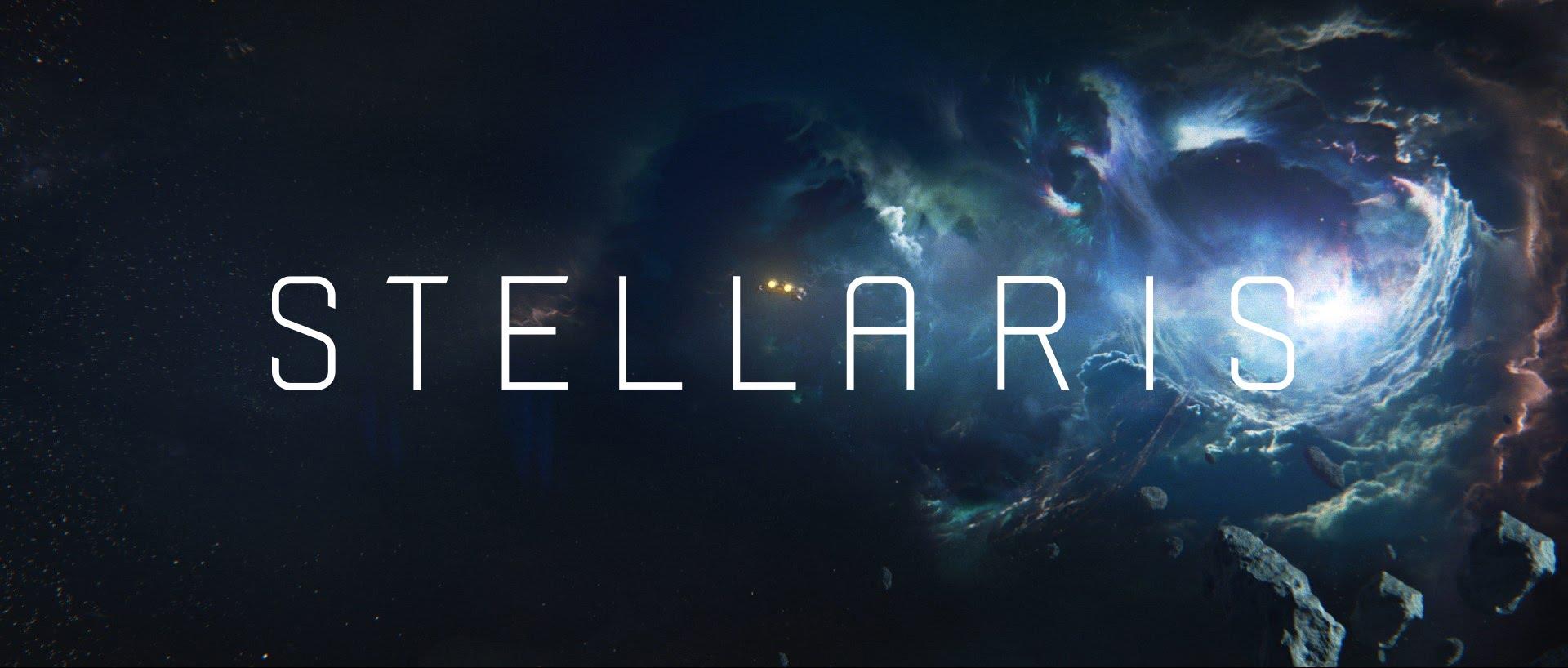 Well known for their grand strategy games such as the Europa Universalis series or Hearts of Iron, Paradox Developement Studios are striking out in a bold new direction by announcing their first game set in space. They've shown off plenty in their presentation and Q&A session at Gamescom, and I have to say that I'm absolutely enthralled by what I've seen.
The game will combine the more interesting aspects of their various series: a touch of Crusader King's narrative, Europa Universalis' diplomacy and empire management and even Victoria's ideologies and late game catastrophes. Stellaris is firmly non-deterministic and each playthrough promises to be different as technology, races and galaxies will be generated each game. Sending named explorers and science expeditions to chart planets and make contact a la Star Trek is as equally part of the game as is forming federations or full-scale galactic warfare.
There a lot of attention to detail in the design philosophy with both big and small mechanics and aspects of the game having a lot of variety and depth. For example, races and their ideologies may change over time given their experiences on different planets and with the galaxy at large. This can have meaningful consequences as a cited example is that the relentless pursuit of AI technology and a lack of respect for computers can cause machine uprisings in a civilization. With technology and discoveries happening at different rates and in different ways in each game, the path to victory won't hopefully always be as obvious as it is in some other strategy games. Developers have already confirmed the usual great level of mod support as their other titles so I fully expect the replayability to be into the usual hundreds of hours mark even after getting used to the randomness of the game.
As this was a surprise announcement and there have been no other press releases, I reached out to Paradox to see if the game would be coming to Linux and got the following reply from the main Linux dev over there:
QuoteStellaris is in a early stage but right now It is running 100% linux and yes it is a Clausewitz NGen title, things might change (who knows) but as far as i know we do not intend to drop any platform we currently are supporting.
It's great to see their continued support for Linux in their internally-developed titles. Given their releases in the past few years, I think it's reasonable to assume that it'll be available on every platform at launch.
Official About
QuoteExplore a vast galaxy full of wonder! Paradox Development Studio, makers of the Crusader Kings and Europa Universalis series presents Stellaris, an evolution of the grand strategy genre with space exploration at its core.

Featuring deep strategic gameplay, an enormous selection of alien races and emergent storytelling, Stellaris has a deeply challenging system that rewards interstellar exploration as you traverse, discover, interact and learn more about the multitude of species you will encounter during your travels.

Etch your name across the cosmos by uncovering remote celestial outposts,and entire civilizations. Will you expand through war or walk the path of diplomacy to achieve your goals?

Main Features


Discovery Events – Emergent Storytelling.
Deep & Varied Exploration.
Enormous procedural star systems, containing thousands of planets.
Numerous playable species, each with their own traits and engineering styles.
Vast number of Unique Random Species.
Advanced Diplomacy system.
Ship Designer (even civilian ships can be customized). 
Stunning space visuals.
The scope of the project seems ambitious and I have no doubt that it'll be just as every bit addictive as their previous games. I hope that PDS takes their time to polish the game and make it as fun as it currently looks and they might have a real winner. I haven't played a space strategy game in years that wasn't too heavy on the micro and Stellaris seems to have just the right amount of abstraction.
You can see more of the game at its
official site
. More details of the game can be seen in
Paradox's Gamescom presentation
, starting at the 55:00 mark. Additionally, if you're too lazy to watch,
RPS
has done an excellent overview of what was shown and discussed.
Anyone else excited for this? Save for FreeOrion, I don't think we've gotten a good game of this type on Linux yet. Most games I can think of focus on single ships or small systems instead of grand-scale strategy. It'll be interesting to see PDS' take on the space genre.
Some you may have missed, popular articles from the last month: