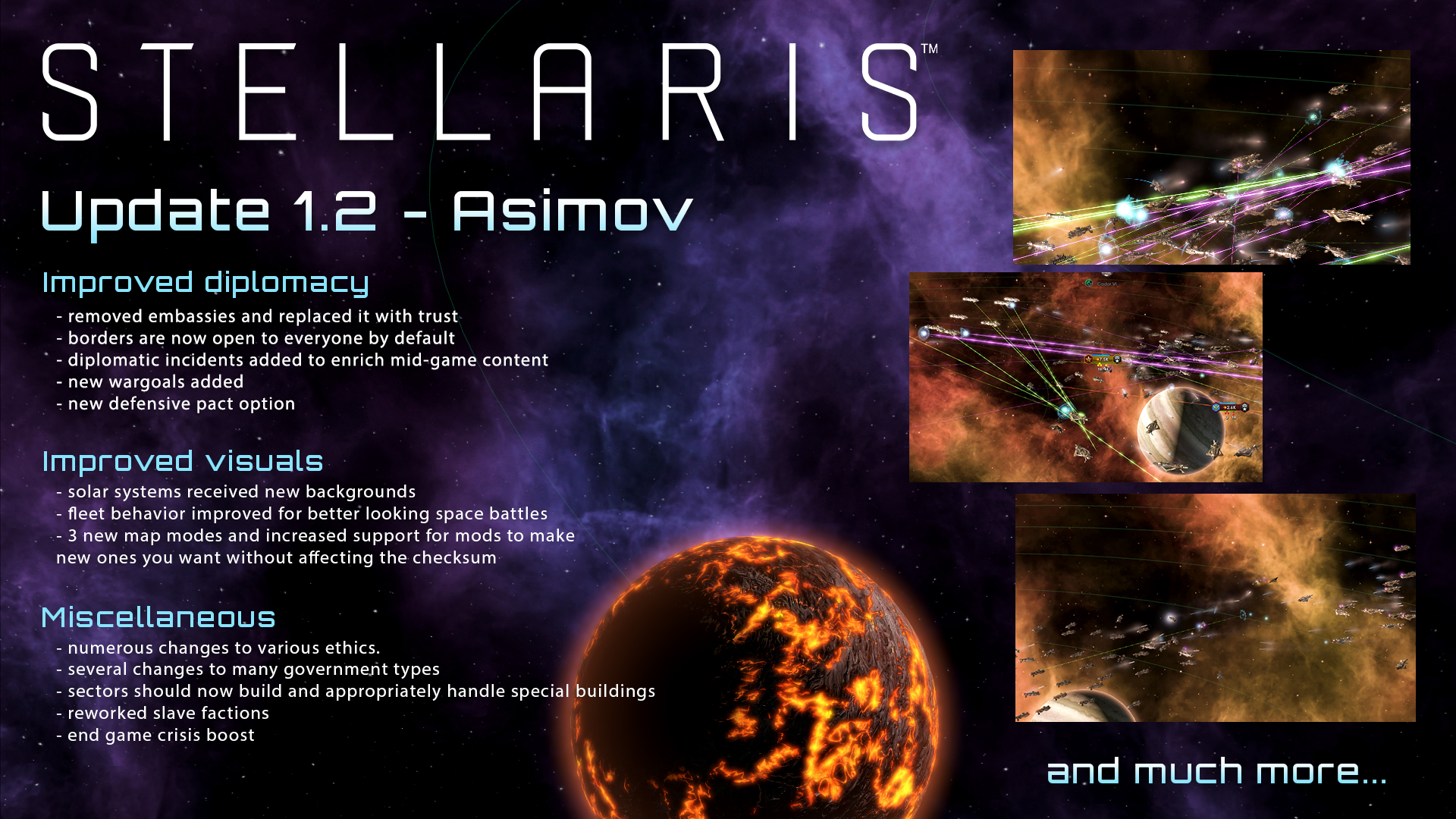 I've been scared to click that play button on
Stellaris
recently, as it sucks up so much time it's crazy. The patch named Asimov has been released!
To be honest with you, I still think it's one of the best strategy games available to date on Linux. For a space sci-fi fan like myself it's a wet dream.
It features improved diplomacy, improved visuals and space battles and lots of other smaller changes.
See the
full patch notes here
.
It's on
sale right now on Steam
, so it's a good time to pick it up.
I would really like to do a big multiplayer game one day, who would be up for it?