Stencyl
is an interesting toolkit that enables you to create games without traditional programming, and they have just released the big 3.0.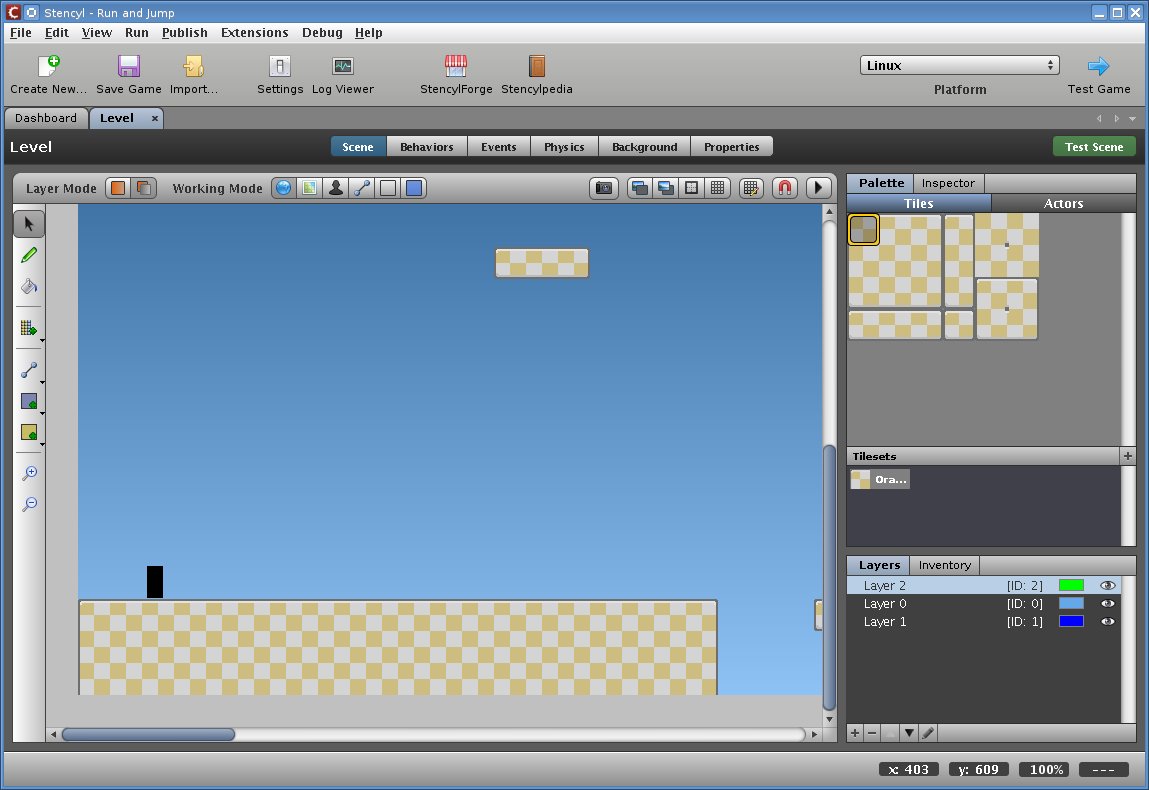 I have personally tested it and be warned, it has been designed with Ubuntu in mind, especially with pop-ups telling you to "sudo apt-get" for installing missing packages needed to test the Linux exporter.
The last time I tried it I failed miserably, I find the interface to be a little confusing and all over the place, although I am sure like anything if you spend enough time on it, it would eventually come naturally.
The free version only publishes to the web (flash), you need to fork out at least $99 to publish to the desktop though (or without a splash-screen on the web).
The best thing about the 3.0 release is that it no longer exports using adobe air, it now exporter native hardware-accelerated apps, that's quite a difference. Hopefully we will see less and less adobe air based games as time goes on, we can hope anyway right?
See the full
what's new in 3.0 here
. Worth noting the editor has supported Linux for quite some time now.