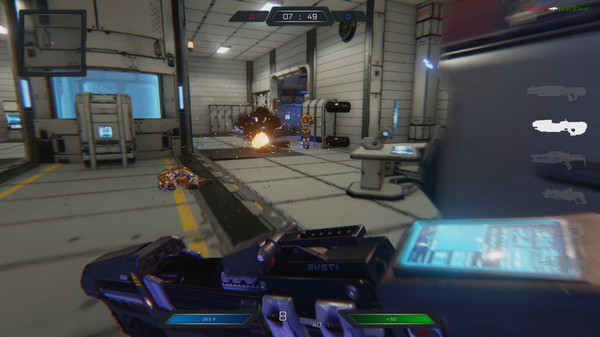 Storm United is probably one of my favourite FPS games right now, and the recent update has cemented that rather firmly.
The new update is a pretty good one adding in new classes and weapons, new maps, new AA options, a gamma setting that actually works, a windowed fullscreen option for us with multiple monitors (although fullscreen works fine for me). There's much more, but i'm actually damn happy with the release.
The only thing the game needs now is more players, and that will come with time and more regular updates. During the livestream I did last night we actually managed to get a pretty good game going, and it seems a few new people picked it up after watching me play, so that's great.
The game is really very smooth now, and the controls all feel very fluid. It plays a bit like a slightly slower Unreal Tournament with more tactical gameplay, and that has me very happy.
I will look to do a Storm United event in the next few days, so when is good for you guys? It would be after 7PM UTC for me to be available on any day.
You can find
Storm United on Steam
. It's also on sale with 75% off to celebrate, so now is a pretty good time to get it.
Some you may have missed, popular articles from the last month: