Storm2D
is a fast-paced and action-packed 2D sidescrolling multiplayer shooter
inspired by Liero and Soldat. Download for
free
from
http://storm2d.net
/
Trailer: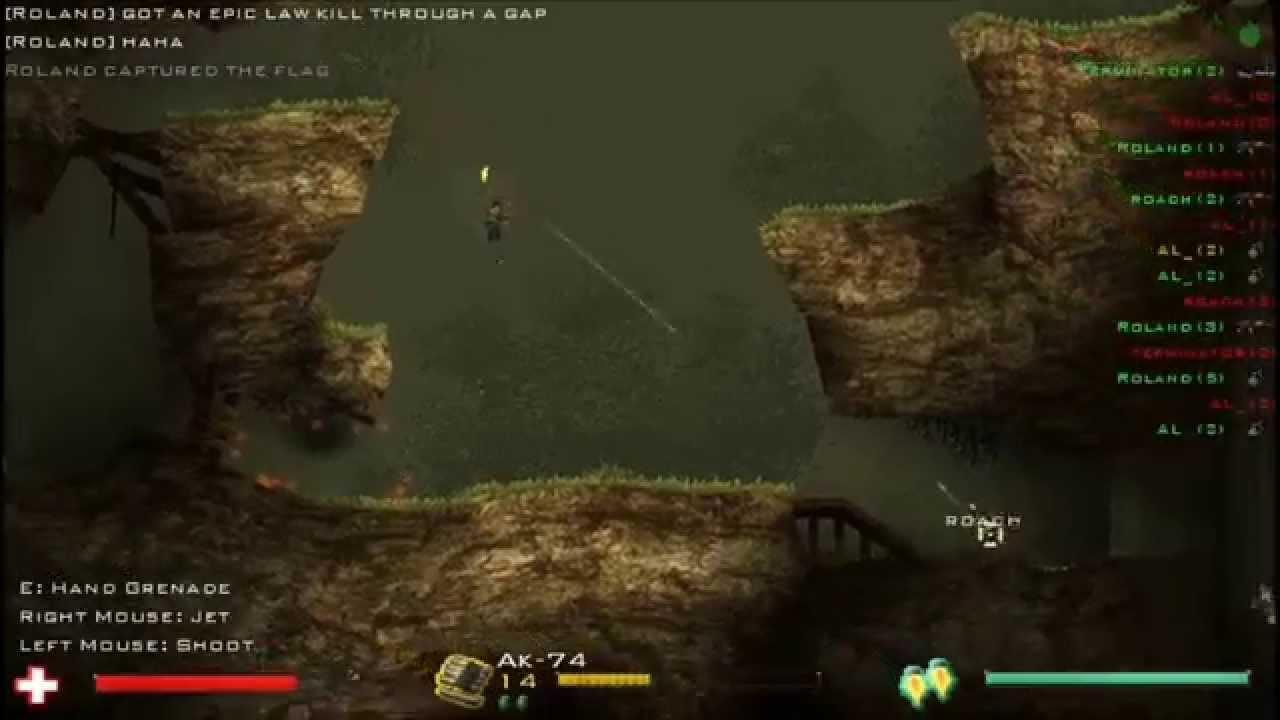 I have been working with a small team for the past few years on Storm2D, a game inspired by Soldat and Liero. Michal Marcinkowski has taken an interest in the project and has been supervising its development as an official Transhuman Design game. We are still using some content from Soldat (Interface, fonts, the trailer music, etc) which will be replaced as soon as possible. In the meantime however it can give the illusion that Storm2D is just a clone of Soldat. This isn't the case - Storm2D is a completely new game, with features such as destructible terrain, new game modes and multiple character classes. Storm2D isn't meant to replace Soldat, nor is it "Soldat 2". We are simply attempting to create a great side-scrolling shooter that takes the best from Soldat, Liero and other 2d games like Cortex command, Worms and Contra.
At this stage we're unsure about the direction we want to take. The majority of the time spent on the development of Storm2D has been building the core of the game, mod support and networking. Now that most of that is done, there's more time to focus on making the game unique. We're planning to add vehicles and extra gamemodes next, but we really need input from you guys on what you like and dislike about the game right now. Character classes have been difficult to balance, so we've made a separate mod for competitive gaming that has a single character class and is similar to Soldat. We're probably going to work on multiple mods simultaneously and just weed out the ones that aren't fun later.
You probably won't like the movement at first if you're a regular Soldat player, but just be patient - you'll quickly get used to it. Flips and rolls have been taken out while we perfect the movement physics, but we will be definitely adding them back in, hopefully soon.
Please try it out and let us know what you think!
Existing features:
Multiplayer online with official US, EU and AUS servers (Hosted by jrgp)
Works on Windows, Linux and Mac
Destructible polygon terrain
8 Game modes including Zombies, Capture the flag and Deathmatch
Mod Support
Auto-update system
Planned features: (Ordered by priority)
Vehicles
Conquest and HQ Defence Gamemodes
Campaign Mode
Ingame Map Editor
Missions
Minigames
Roland Bewick
Storm2D Lead Programmer