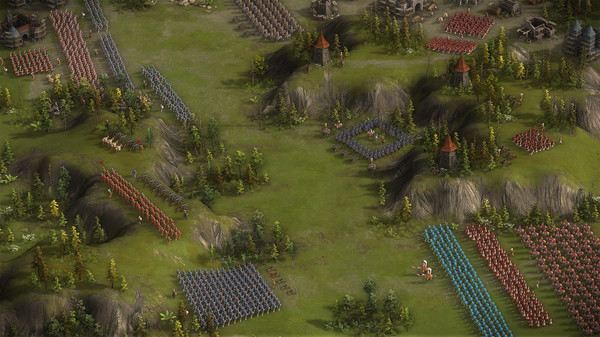 Even though it was supposed to be
delayed until April
, GSC Game World have announced that there will be a public beta of the Linux version on Friday. We also have a spare key to throw at you!
From their
announcement
:
Quote3. Due to some technical issues with porting, we will launch an open beta of Cossacks 3 on additional platforms on Friday, March 31. We are sorry for any inconveniences.
I've had many chats with various people at GSC Game World during the delays with lots of different release dates thrown at me that never end up being hit, so it's good to see something finally happen. Although, I would by lying if I said I wasn't sceptical of them actually doing it, but I really hope they don't let us down again on Friday.
I will be reviewing the game once some time has been put into it to get a feel for it. I haven't been given any advanced access on this one.
I will also be doing some events online to play with the community, which I will livestream on Twitch.
About the game
This remake of the classic game, that originally launched in 2000, contains all of the elements that distinguish the successful Cossacks games and combines them with contemporary 3D-graphics. Cossacks 3 provides the player with infinite tactical options, including not only the construction of buildings, the production of raw materials, but also the broad selection of various units and the influence of the landscape.
How to get a free key
Thanks to the developer for providing keys for GOL staff, I also have a spare key to throw to our readers! If you want a free key, draw your best impression of you ready for battle using plain old
pen and paper
with your GOL username written on it (no username written on it, no entry!). Then post that in the comments. Competition will close on Friday at 8PM UTC.
Some you may have missed, popular articles from the last month: