The Ragnarok update brings quite a lot of new free content to the strategy game Northgard and it sounds pretty awesome.
Released yesterday, I held off on covering this since the Linux and Mac versions were left broken. Thankfully Shiro Games acted fast and a fix has already been deployed which I have confirmed.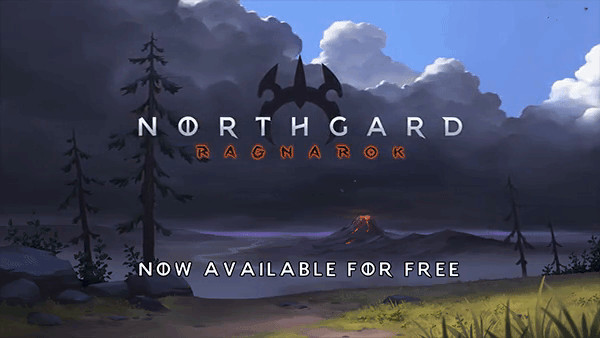 Ragnarok brings an entirely new map type to play on, a devastated map guarded by dangerous creatures. The centre of the map also has a new special Volcano tile. What's interesting, is that the Volcano will erupt causing massive boulders to land in various places for you to mine resources from. If you fail to mine the drops after 4 months, Rock Golems will spawn from them and attack. Along with that, since the map is in ruins you won't find spots for farming, instead you will need to rely on fish and deer.
With this update there's also a new Ancient Graveyard tile, letting you assign two Lore Masters to study the Graveyard. Once finished, you will gain two new Spectral Warriors to join up with your army. There's also a new Blood Moon random event, giving you a 50% higher attack power outside of your territory, which naturally applies to your enemies too. Fallen Sailors also brings another new event, which can happen any time where ghost Warriors will attack from the sea.
There's plenty more, like the Kobolds race having more developed behaviour, a new Myrkalfar neutral faction, a new military system upgrade path and so on. A pretty damn impressive update considering it's free and not a DLC.
You can find Northgard on Humble Store (doesn't mention Linux, but it's just a Steam key) and Steam.