Street of Rogue [Steam, Official Site] is a fantastic game, especially when played in co-op, what our livestream viewers jokingly called a 'co-nope' experience.
I've loved the game since I first tried the early test builds, but now I've put some proper time into the co-op experience, I can safely say it's firmly near the top of my favourites list. Even though it's not finished (Early Access), it still has a ridiculous amount of content.
When playing it in co-op, you can kill each other and generally be a massive hindrance to your party if you wish. I've lost count of the amount of times Samsai and myself killed each other in hilarious accidental ways, which is where the whole co-nope thing comes from. I think that might be a favourite new term for a game where actually cooperating is sorta optional.
Here's a clip from our recent livestream to show off some of the idiotic crap you can get up to (Note: Video contains swearing):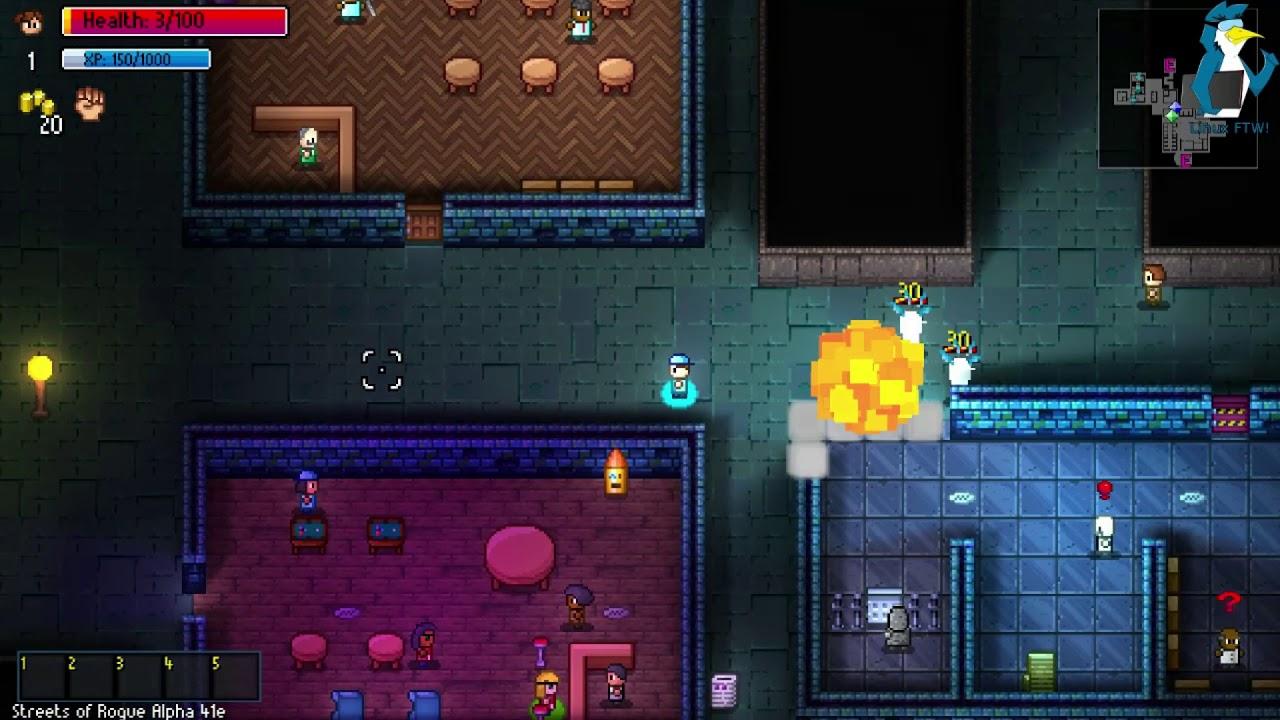 That's only a short clip from a much longer video, with a lot more going on. We dealt with killer robots, cannibals hiding in bushes and the list goes on.
What I like about the game is how truly open it is, there's just so many ways to do everything. There's multiple characters, each with their own starting equipment and specialities. Will you go in guns blazing, go for a stealth approach, attempt to kill no one? The choice is yours! The AI is what makes it especially interesting though. They will investigate a broken window, answer the door if you knock (hilarious if you leave a bomb by their door), rival gangs will attack each other and so on.
It has Twitch integration, for those of you livestreaming like us, it allows people to vote on events that happen. Viewers can vote for many different things both helpful and unhelpful and it certainly does spice things up a bit.
If you're after an incredibly fun experience, be that in singleplayer or co-op, Street of Rogue is a damn fine game.
Some you may have missed, popular articles from the last month: