Strategy game Sudden Strike 4 has another DLC today with the release of the Africa: Desert War expansion.
This new expansion has two "mini-campaigns" with six new singleplayer missions from the North African campaign of World War 2. Africa – Desert War introduces over 30 new vehicles including an all-new medical truck, the Marder II Tank Destroyer, the British Bishop SPG, as well as the Italian Semovente da 105/25 Assault Gun.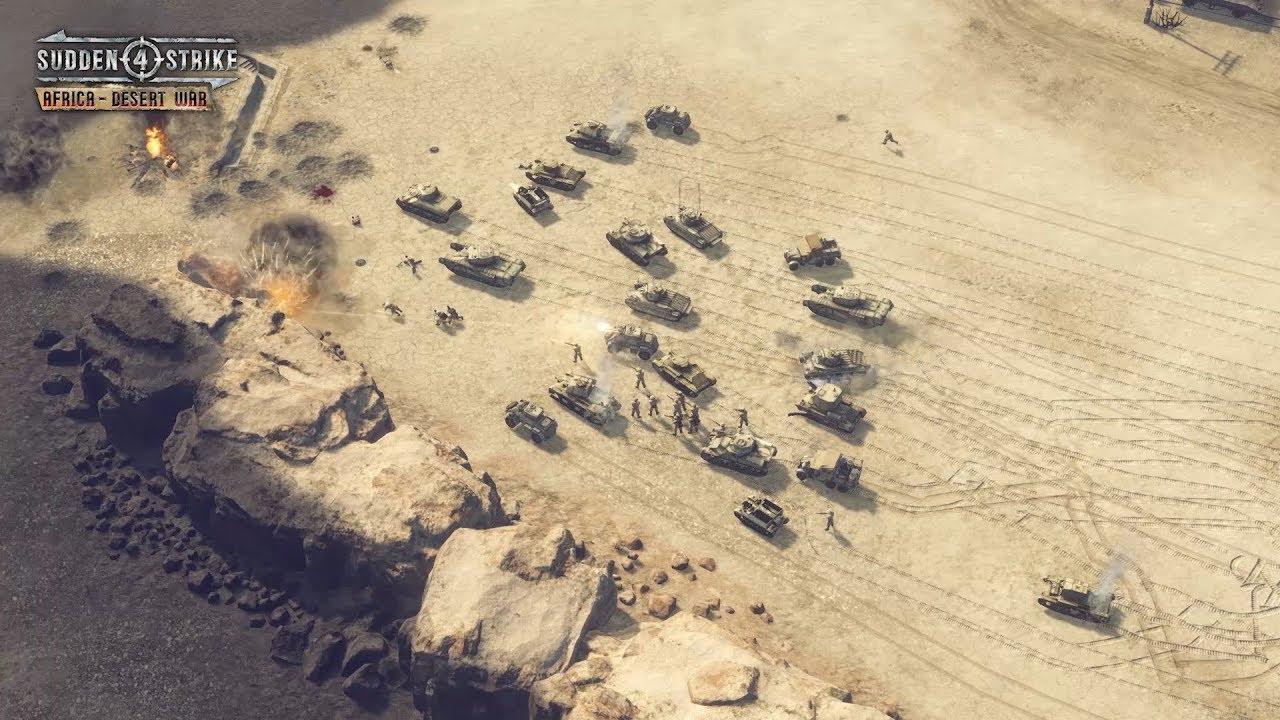 Despite the publisher telling us it would have cross-platform online play, it released without it. When told about it, they said they were looking into it and nothing was mentioned again with repeated attempts to contact them. When I asked about it again today, I was pointed towards this Steam forum post where a developer said this:
I am sorry to tell you that there will be no crossplattform multiplayer for SuS4. We looked at the requirements and it would require too much effort to get that working without lags and disconnects.
Such a shame, not really sure why "lags and disconnects" would suddenly be an issue but it might be a similar issue Feral Interactive have faced with some of their Linux ports.
That aside, it's still a pretty good strategy game. Not perfect by any stretch, but they've supported it well since release with a lot of new features and tweaks outside of DLC campaigns (which are quite good). If you're not particularly bothered by online play, it's easy enough to recommend.
Find Sudden Strike 4 and the DLC on GOG, Humble Store and Steam.
Some you may have missed, popular articles from the last month: