Sudden Strike 4 [GOG, Steam] continues to gain improvements to become a better game and the latest changes are welcome additions.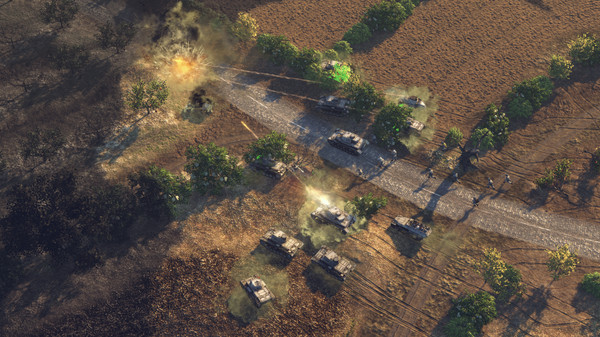 This latest update adds in a new French commander, with a brand new FCM 2C Heavy tank. He has his own army and unit set and you can use him in both singleplayer and multiplayer.
They've also enabled full 360° camera rotation, to get the best view of the action possible. I still find it strange that wasn't in it at release, but it is good to see such features being added. On top of that, they also implemented extended camera zoom to give you a better birds-eye view of what's going on, useful when combat is spread out quite a bit.
We also now have a new command available for infantry, you can tell them to scatter, which will prove extremely useful when they're under heavy fire.
I don't hold any hopes that they will get multiplayer working cross-platform, which is a shame. It's a good job the singleplayer is really good, otherwise I would be quite annoyed.
The post-release support this title has seen it pretty decent and if you're a fan of strategy games, I do think it's worth playing.
You can find it on GOG and Steam.
GOG links are affiliate links.
Some you may have missed, popular articles from the last month: