Sumoman [
Steam
] is a brand new and rather hilarious puzzle platformer powered by the UNIGINE engine. It released with day-1 Linux support and I took a look.
Disclosure: Key provided by the developer before the release.
The game is pretty damn funny thanks to the glorious use of physics. It's the simple things like timing a jump wrong and Sumoman falls flat on his face, to rewind time but just not rewind enough to end up doing it again and I really can't help but laugh at it. Take a look at some of my failures in the video below: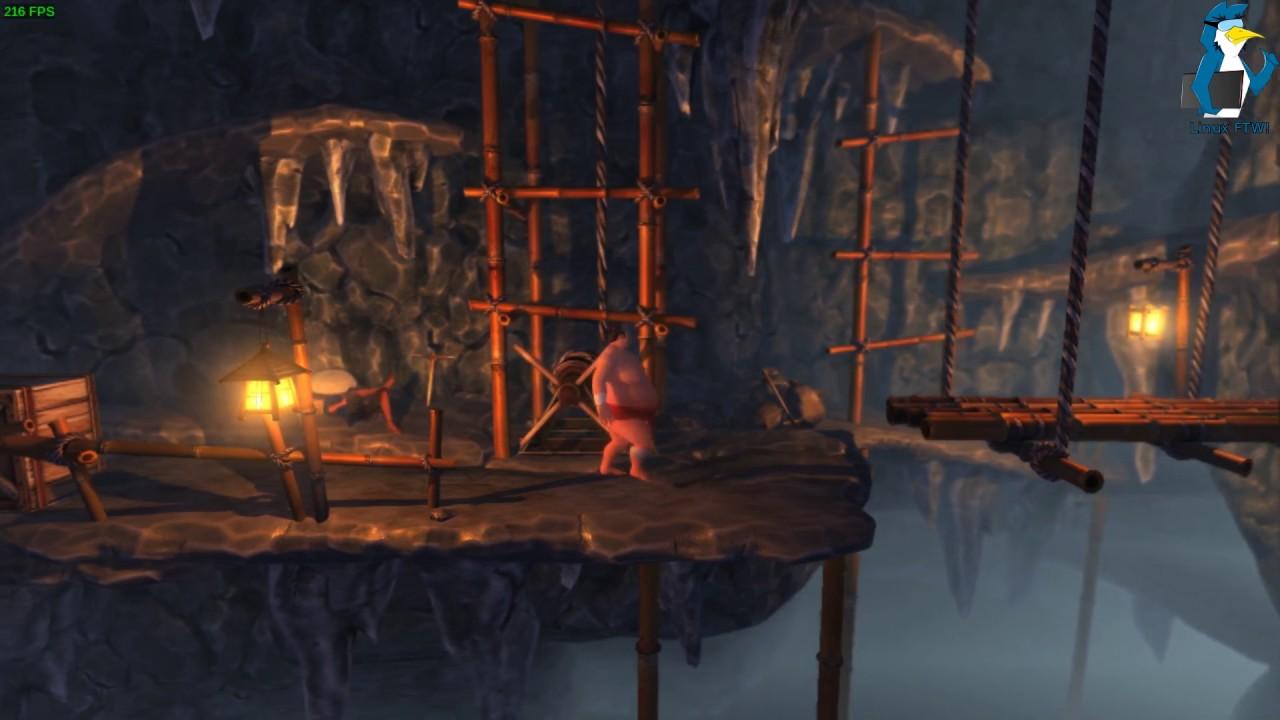 I tested it with the Steam Controller and it seemed to be picked up perfectly, without needing Big Picture mode.
If you only looked at the game from the official trailer, you might have been left thinking it would have firmly sat in the crapware pile Steam has been growing, but the truth is I've had way more fun than I thought possible. It's a game that has a weird charm to it and it instantly hooked me with that. The mix of simple puzzles, some tricky platforming with a sprinkle of hilarious physics has actually made a pretty competent and surprisingly good looking platformer.
One part about the games controls does annoy me a lot though! You can only jump forward whilst you're moving. It has tripped me up plenty of times, as jumping without moving only allows you to jump upwards. So you will at times be forced to back track a few steps, just to make a simple jump. A little tuning of the controls to allow jumping forwards without moving and it would be solid.
Issues
The game does not play well with the Linux desktop. You cannot alt+tab at all and if you do the game will lose focus, forcing you to kill it from another TTY session (CTRL+ALT+F2).
OBS doesn't even show it when capturing the entire screen, so the game is doing something strange with the way it renders.
Thankfully it does have a windowed mode, which makes everything work fine. That's the only way I was able to capture a video of it.
Strange bugs aside, it's actually not bad at all. Tricky in places, damn funny at times and certainly something to take a look at if you need some dumb fun.
Some you may have missed, popular articles from the last month: