Like Hockey? Like Blood? Like retro-inspired visuals? Super Blood Hockey [Steam] is basically all you need. That is, if you enjoy quite a challenge.
Disclosure: Key provided by the developer to our Steam Curator.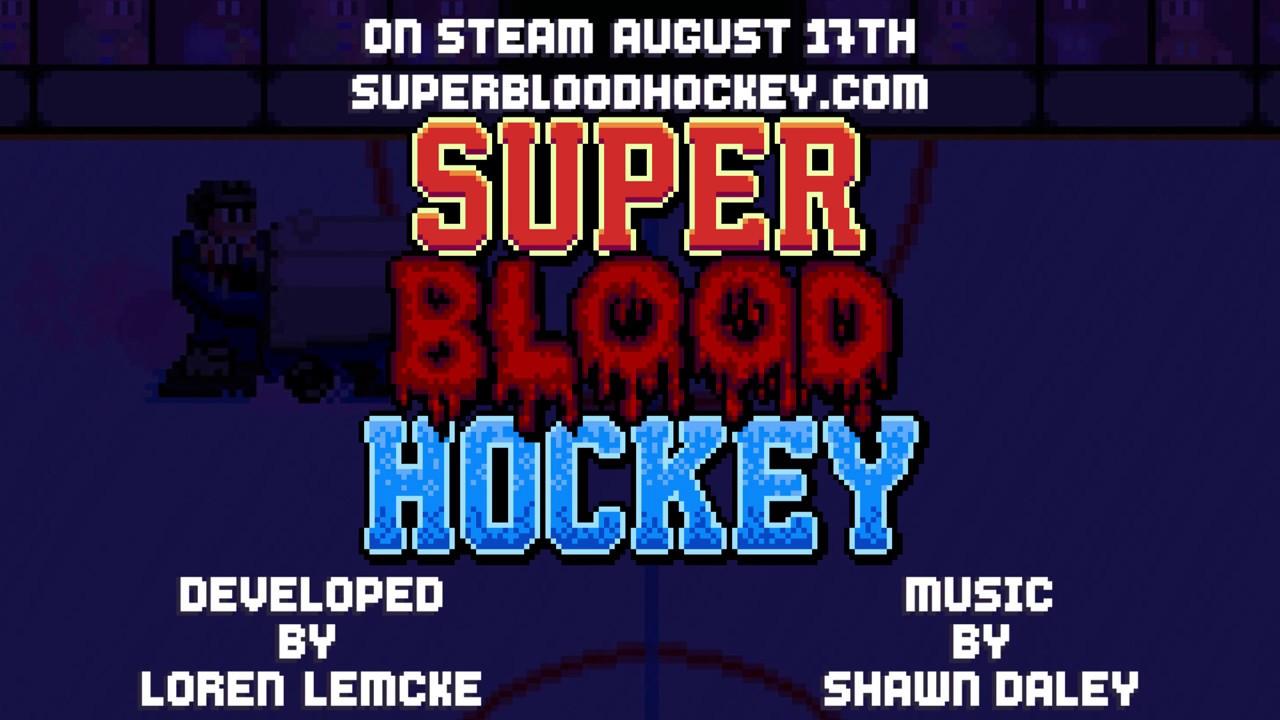 The game released for Linux back in September last year, not long after the main Windows release. It's quite highly rated by users, so I decided to give it a spin.
I must admit, the new tutorial mode that was added really did make me laugh, as it pokes fun at people saying it's too hard and people who leave negative reviews with only a few minutes played. I will admit something else, it took me flipping ages to actually score in the tutorial and the shower scene after—hilarious!
Then I got into an actual game and holy hell the Easy mode isn't easy at all. I'm not stranger to difficult games, but this was a literal bloodbath! I lost 5 to 1, but the surprising thing is how much I was getting into the gameplay. Slipping, sliding and punching my way through the game. I probably punched the referee out of the way at least a dozen times just because they were in the way, which is quite amusing.
It did take a while to get used to the controls, even as simple as they are the very nature of the game with your sliding about adds to the difficulty. Even when you think you're on the home stretch about to score, along slides an enemy player and—smack, pixel blood flying and you've lost the puck again.
Getting the puck isn't the challenge, that's quite easy. The main issue is how difficult it is to actually score. You have to lure the enemy goalkeeper to the opposite side of where you're going to shoot, since they're on ice it does take them a moment to get back in position. That wouldn't too difficult, if it wasn't for the other players coming along and punching you to the floor.
If you stick at it, it does eventually become easier once you get used to the controls. By the second game, I had scored within the first 10 seconds and scored again within the first minute so it's certainly not as hard as I initially thought. Not easy, but certainly not impossible either.
For me, this game is like Rocket League. Surprisingly addictive, animates me to the point of moving about in my chair with enthusiasm one minute and cursing wildly at the screen the next.
If you like a challenge, do try it out. It works perfectly, it is really damn fun, but also very challenging.
Some you may have missed, popular articles from the last month: