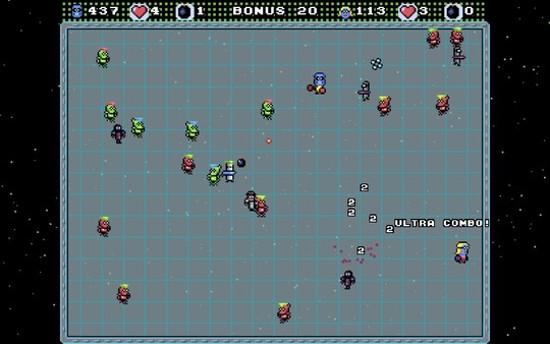 Plenty of big releases recently, but let's not forget about the little guy. Super Blue Fighter [
Steam
], a casual arcade survival game now has Linux support.
The reviews on it are mixed, but you can't expect much from a game that costs a whopping £0.79.
About the game
Test your ability in this casual survival game!
Hit the right colour robots to get maximum score, how much time will you be able to stay in space?
Features
- Classic 8 bit style arcade game.
- Hall of Fame with the best 15 scores.
- 15 Steam achievements.
- Play solo or with your friend in cooperative mode.
- Pixel-Art design and original soundtrack.