The survival horror game, Darkwood [
GOG
,
Steam
], has now officially left Early Access. It's an impressive game, with an incredible atmosphere.
Note
: My copy was provided by the developer back in 2014.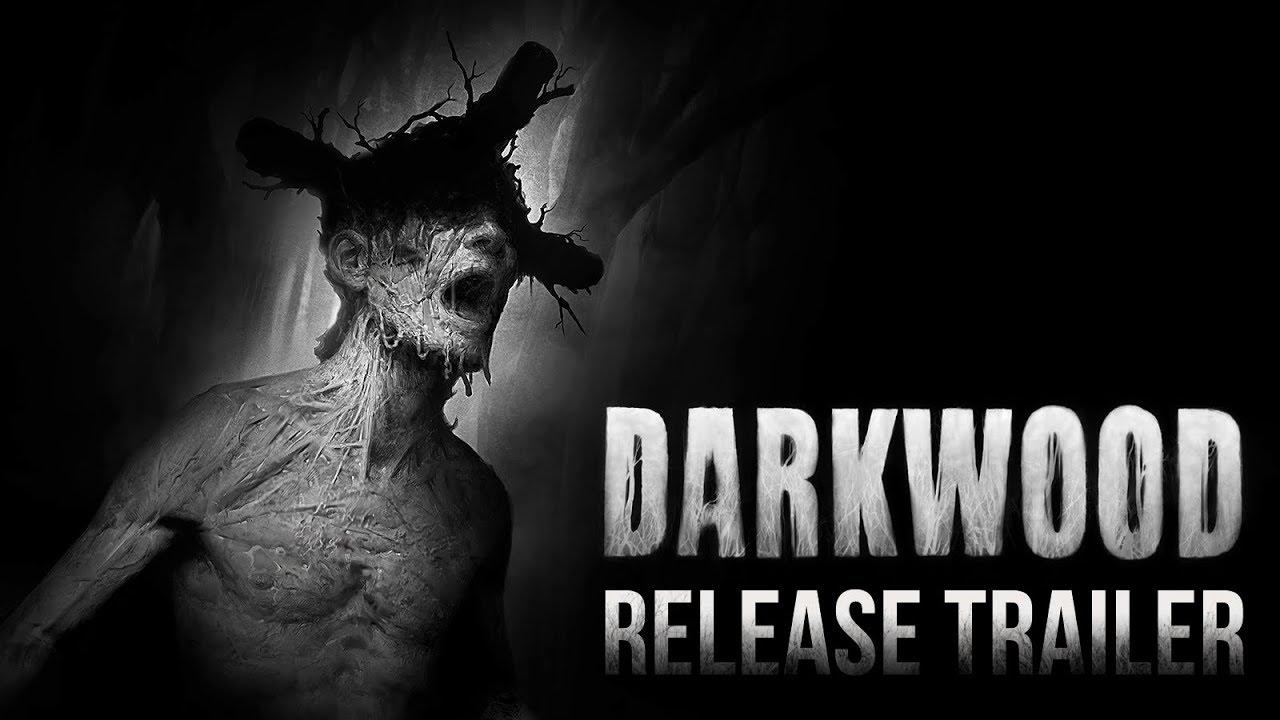 I've played it a few times during Early Access, never really getting too far, but I tried it again today and I have to say how amazed I am at the experience Darkwood offers. It's a proper single-player survival game, that's extremely creepy and it's atmospheric as hell.
I've always thought Darkwood was a great idea, a top-down survival horror about a ruined world, where the forest hides everything. Your view is limited, you need to constantly look around and it really sucks you into the world. The game has a bit of replay value too, thanks to the random generation. Your starting house might be the same, but your surroundings are different each time allowing you more than a few runs. You will inevitably need to do it more than once, since danger lurks in the shadows waiting for the night to come. You will be attacked, probably eaten and it's a difficult game overall.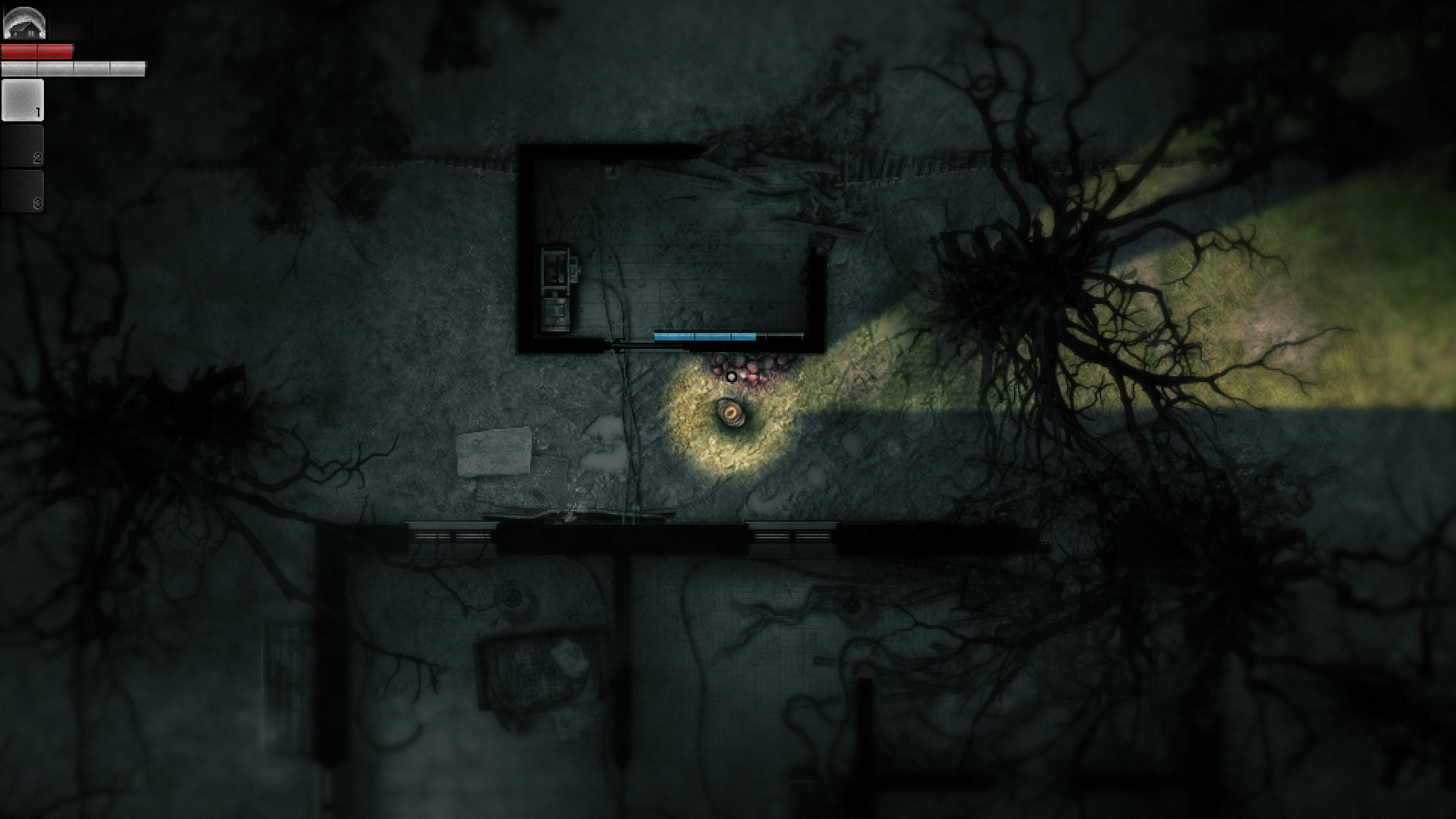 The game is gorgeous, which is really weird to say about such a horror game, I realise that, but the details in everything are quite amazing. The way the grass and the leaves on the tress flow and rustle about in the breeze, the twisted character designs and the exceptional audio all come together to make it a truly unnerving experience.
That's the main thing about Darkwood, there's the feeling of being constantly on edge, having no idea what you will find anywhere. The thoughts going through my mind when I play it are along the lines of "I wonder what's in here, WHAT THE HELL WAS THAT!" and so on.
Honestly, I've no idea what I'm doing half the time, since the game is of the discover and learn by playing it sort. There's a short prologue tutorial, but even that's light on just what the hell you're supposed to do. The confusion about what to do, along with the limited resources make it quite hard to progress. I imagine that will put off a few people, as it does require a large dose of patience.
Once you get into the swing of it as you begin learn more about the crafting, when to actually fight and when to utterly bolt it, what to cook and so on it becomes a pretty fun experience. It's just getting past in initial feeling of being utterly lost, but stick with it and you will hopefully appreciate it as I have.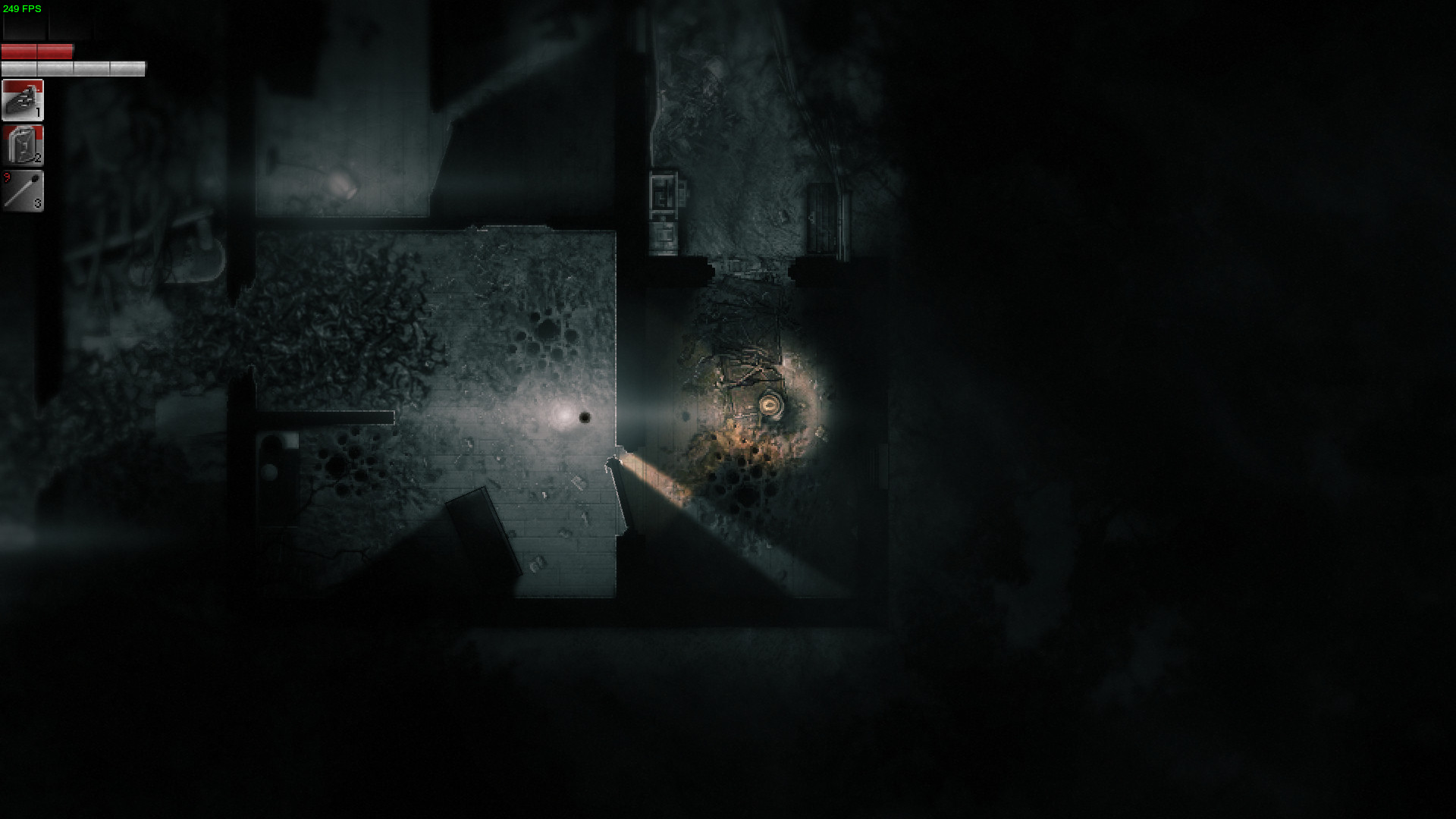 I've died numerous times, discovered some interesting locations with some really weird stuff going down and the more I find the more I appreciate it. I also accidentally got in a fight with a wolfman and lost — woops.
Performance wise, no issues at all with the release build. No crashes, 400+ FPS and it's running great overall. However, the AI can be a bit dumb at times, I've seen enemies get stuck and continue to run into a wall. It could do with a few tweaks there I think.
If you're after a survival horror experience that won't hold your hand, it's certainly worth checking out.