Surviving Mars [GOG, Steam] launched with an unfortunate text rendering bug in the Linux version, which is now thankfully fixed. Plus more thoughts on it.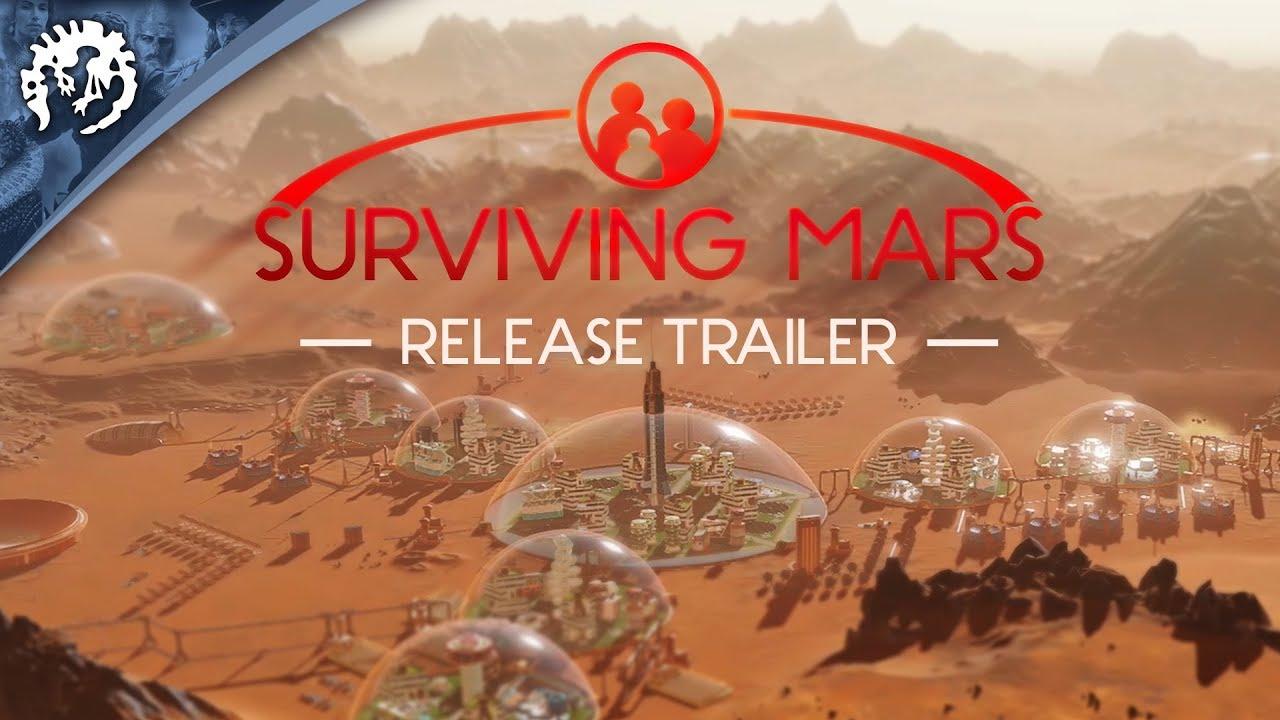 The patch was a small one, here's what was in it:
Fixed an issue where the Explorer Rover had the incorrect price, this is now lowered
Linux: Fixed an issue where text elements would flicker and display incorrectly
I didn't expect them to fix it so quickly, but it's pleasing to know Haemimont Games values their Linux customers. Sadly though, it seems there's an issue with loading certain saved games. I have one, the one I was using for our recent livestream that fails to load with 100% of the time, which is a bit of an issue. I've given the save and crash logs over, so hopefully this will help them stamp it out.
As for the game itself, I did already write some thoughts up previously but now that I've had many more hours, I can safely say a few of my previous concerns don't really apply. I was worried how it would feel to progress through the game again from the start, but it's actually still really enjoyable. There's quite a few things you can tweak to really change the experience like the Sponsor, which changes your initial funding, the amount of rockets you get and many other adjustments, so you can set whatever challenge you want. Picking a different Commander will do a similar thing, so you could be a Politician which will give you 20% more funding, or perhaps a Hydro Engineer so Domes consume 25% less water.
It's not an easy game, one without a proper tutorial, but for me figuring it out piece by piece has been wonderful. Even more so now that I don't have to deal with Schrödinger's text. Learning is part of the game, particularly fun was getting to grips with the RC Transport unit. Once you make use of them to ferry around resources, it sure does make things a little easier. It's the same when making proper use of the RC Rover, which has a set of its own Drones. Using them together, can enable you to pull vital resources back your colony from afar quite easily.
I do think the Domes system could use a little work, especially as they have such a tiny area around them where their citizens will work, which I'm not too fond of at the moment. Also, seemingly needing to build the same thing in multiple domes is also a bit of a nuisance. Having some sort of transport system, where citizens can travel easily between domes for various buildings would be a lot better. I love the style of the domes and the building system inside them, just not exactly how they currently work. They're not bad, they just need some tweaks I feel.
Do I recommend the game? Yes—I've found it to be a thoroughly enjoyable experience overall. I'm actually pretty excited to see what expansions they have planned. Although, it seems to have a small modding community forming so it will be fun to see how that turns out too.
GOG links are affiliate links.
Some you may have missed, popular articles from the last month: