Paradox just announced Surviving Mars: Green Planet, a new expansion coming later in Q2 this year and it sounds exciting.
"Terraforming the surface of Mars is something that has captivated gamers and the human imagination for as long as we can remember. It's something that we took special care to develop and make sure we got right," said Gabriel Dobrev, CEO at Haemimont Games. "Terraforming has been our community's most-requested feature since Surviving Mars launched last year and we are thrilled to finally share it with the Green Planet expansion."
I have to admit, this was something I was really hoping they would do. While I greatly enjoy Surviving Mars, it can be a little dull in terms of looks so giving it a good bit of colour sounds great.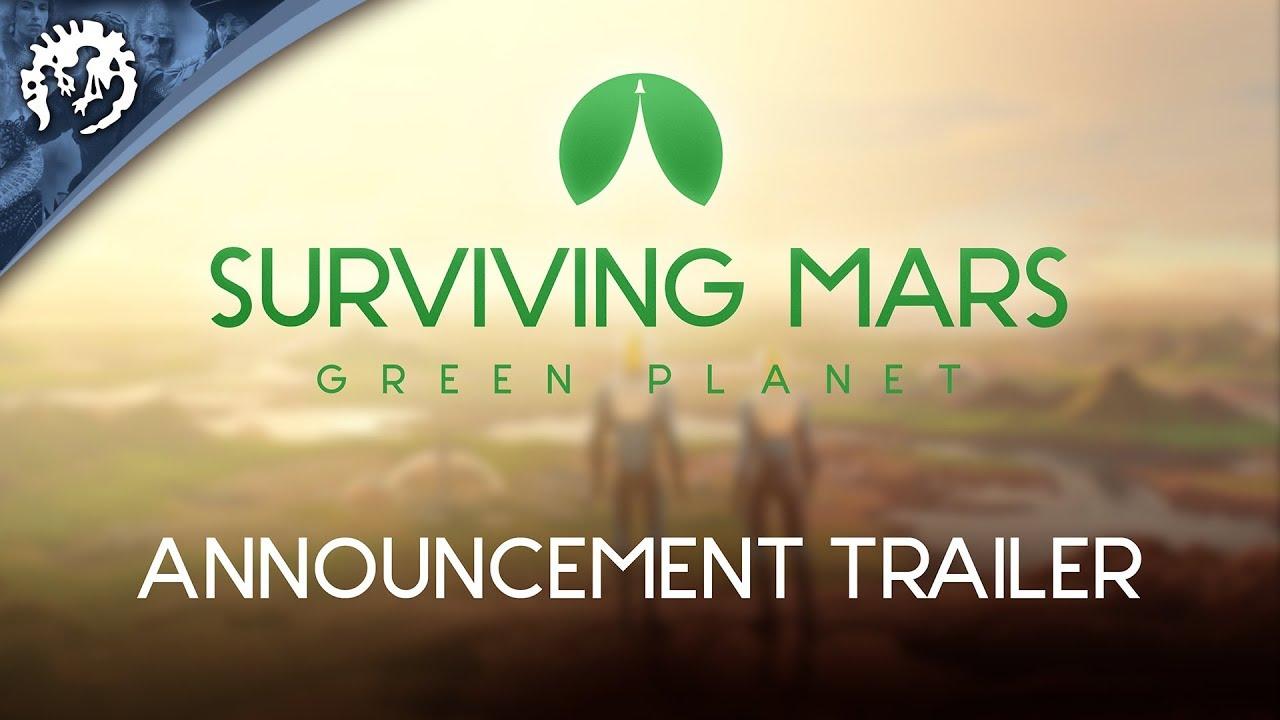 Features it will introduce:
Terraforming - Terraform Mars and make the hostile planet habitable for humanity. Each decision you make while managing your colony can affect the Terraforming Parameters, which include the Atmosphere, Temperature, Water, and Vegetation, and ideally brings them closer to habitable levels. Monitor your progress on a planetary scale with the Planetary Overview UI.
Green Mars - Seed the surface of Mars with various lichen, grass, shrubs, or trees and watch as they begin to turn the Red Planet green. Low maintenance plants like Lichen can improve the soil quality to help more complex plants grow while Trees produce high seed yields for your colony to harvest. Be sure to monitor your soil quality levels to keep your plants healthy and growing.
Special Projects - Take on seven challenging Special Projects like melting the polar caps, capturing ice asteroids, launching a space mirror, and more to begin shifting the Terraforming Parameters. Be careful, these projects will have a lasting impact on the planet and can trigger natural disasters!
7 New Wonders of Mars - Construct seven new buildings that can help you terraform the planet or capitalize on the changes. Use the GHG factory to release greenhouse gasses into the atmosphere, the Forestation Plant to boost vegetation production, the Water Pump to fill lake bed, and more.
Climate Calamities - Terraforming a planet can have unexpected consequences. If you release too many greenhouse gasses into the atmosphere you can trigger acid rain which reduces soil quality, or if an asteroid slams into the planet it will cause a Marsquake that can disrupt your colony's production.
You can follow it along on Steam and the Paradox Store. The expansion will also come to Humble Store and GOG as well of course but no store pages are up for it on there yet.
Some you may have missed, popular articles from the last month: