Want to spice up your game of Surviving Mars a little more? The Surviving Mars: Mysteries Resupply Pack is out and it's free. You just need to download a free DLC pack from whatever store you have it on.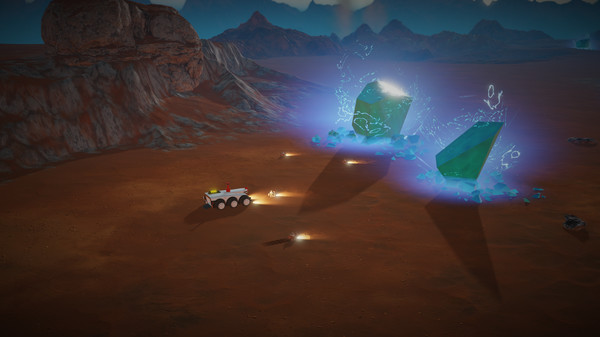 Here's what it adds in:
St. Elmo's Fire - Colonists find it hard to get a good night's sleep, especially when mysterious lights begin appearing where they have no reason to be. What is causing these unexpected apparitions and is it connected to the confusing changes in the water supply?
The Philosopher's Stone - Encounter beings that are a far cry from the fleshy bags we call carbon-based life when the colony stumbles upon entirely crystalline entities. Are they here to be of assistance or only out to protect the family jewels?
Metatron - Colonists look to the sky agape as a great floating monolith has parked itself directly above your fledgling colony. Does it come in peace or is it even sentient? Either way, it is certainly blocking the views from the dome!
Lovely to see such fantastic post-release support. Absolutely love the game myself! All these extra additions, along with the recent patches have made the game dramatically better. It was already good, but Haemimont Games are proving they know what they're doing and that they're listening to feedback.
You can grab it on Humble Store, GOG and Steam. It's on sale on both GOG and Steam right now too.
Some you may have missed, popular articles from the last month: