A new high quality RPG title 'Sword Coast Legends' is now confirmed to be coming to Linux, and it's going to be a day-1 release for us.
See the teaser, and get excited:
https://www.youtube.com/watch?v=jZmyUfDP1no
Quote because it's awesome to see:
Dan Tudge, President of n-Space and Director for Sword Coast Legends"For far too long, passionate and dedicated Mac and Linux RPG gamers have been left out in the cold, forced to watch from the sidelines as the industry focused efforts on just a select few platforms. That ends today. With Sword Coast Legends, we are dedicated to delivering exactly the sort of classic, D&D, RPG gaming experience fans on every platform have been clamouring for. More importantly, we're committed to providing the community with the largest possible pool of adventurers and prospective Dungeon Masters by ensuring that all gamers can play together regardless of which operating system they use.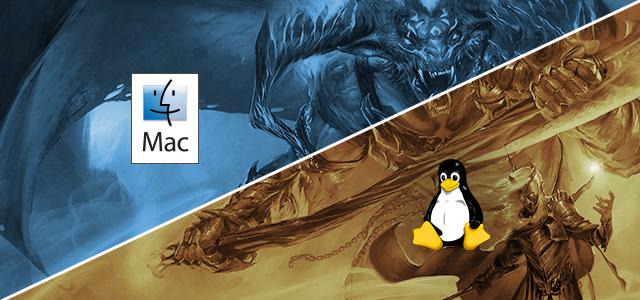 About the game
(Official)
Set in the lush and vibrant world of the Forgotten Realms, Sword Coast Legends offers an all-new way to enjoy the time-tested magic of playing Dungeons & Dragons as a shared storytelling experience. With a deep narrative developed by a team of long-time industry veterans and a partnership with Wizards of the Coast, the single player campaign of Sword Coast Legends brings the world of Faerûn home like never before.
Sword Coast Legends also brings the roleplaying dynamic between players and Dungeon Masters to life with DM Mode, a first-of-its-kind real-time experience in which Dungeon Masters guide players through unique customizable adventures. In DM Mode, the Dungeon Master engages players and empowers them to have fun in a way that suits the party best while creating a tailored, non-adversarial 4 with 1 experience that any RPG or pen-and-paper fan will enjoy.
Game Features
(Official list)
- Single player campaign created by members of the leadership team that brought you Dragon Age™: Origins
- Choose from five playable races and six unique character classes to build your own stalwart adventurer
- A return to form, Sword Coast Legends is the compelling and complex RPG you've been waiting for and features pause time, party-based tactical combat and involving storylines
- Dungeon Master Mode: Create your own epic adventure to share with your friends, or enhance their experience in real time as they traverse your dungeon
- Set in the Dungeons & Dragons Forgotten Realms universe based on the fifth edition ruleset and populated with Dungeons & Dragons lore and legend
Check out
their announcement here
.
You can
pre-order it here
, but we never recommend that.
My excitement level has derailed the hype train for this.
Some you may have missed, popular articles from the last month: