Orangepixel are working on their next title, a tactical action game going by the name Gunslugs:Rogue Tactics and Linux support is in.
Gunslugs:Rogue Tactics is a tactical action game where you take control over your elite squad of soldiers, trying to take out the Black Duck Army and stop their world threatening experiments by sneaking your way past the enemy lines, avoiding camera and security drones, planting C4 to take down buildings and complete various missions.
You can see some early gameplay below: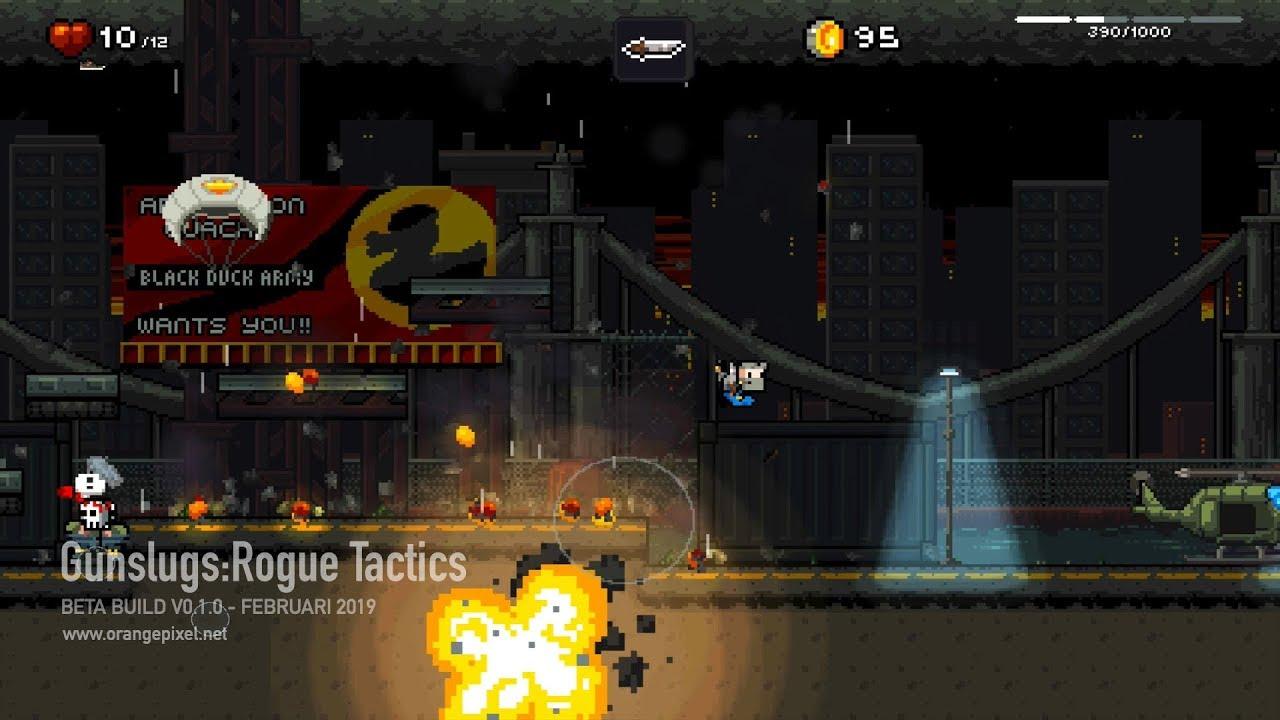 I fully appreciate completely over the top action, so for me this looks fantastic. It reminds me somewhat of Broforce, except it seems like it has quite a bit more depth to it. The bit in the gameplay above at around 4:28, where the character pushes a barrel towards enemies and then fires at it from cover looked like some serious fun. This is absolutely going to be one to watch, I can't wait to get my hands on it.
Features:
Missions - complete missions to progress in the game
Stealth – Avoid security cameras, hide from enemies and distract them with rocks, tennis-balls or other throwable objects.
Loot – A variation of items is there to help you on your missions, shields, helmets, different shoe types, EMP's, weapons, and more. Learn how to use each item in the most optimal way to help you survive missions
Procedural generation – Every game will be generated differently, increasing the replay value.
You can give it a wishlist and follow it on Steam if you think it looks good.
Some you may have missed, popular articles from the last month: