Tales of Maj'Eyal
is a roguelike RPG, featuring tactical turn-based combat and advanced character building. Play as one of many unique races and classes in the lore-filled world of Eyal, exploring random dungeons, facing challenging battles, and developing characters with your own tailored mix of abilities and powers.
With a modern graphical and customisable interface, intuitive mouse control, streamlined mechanics and deep, challenging combat, online stats and character sheets, Tales of Maj'Eyal offers engaging roguelike gameplay for the 21st century. 
They have now released the game onto
Steam
as well as
Desura
.
It's worth noting it's free to download on their website, by purchasing a copy you get the features donators usually get. If you registered on their website and purchased it somewhere else, they give you a Steam key!
Trailer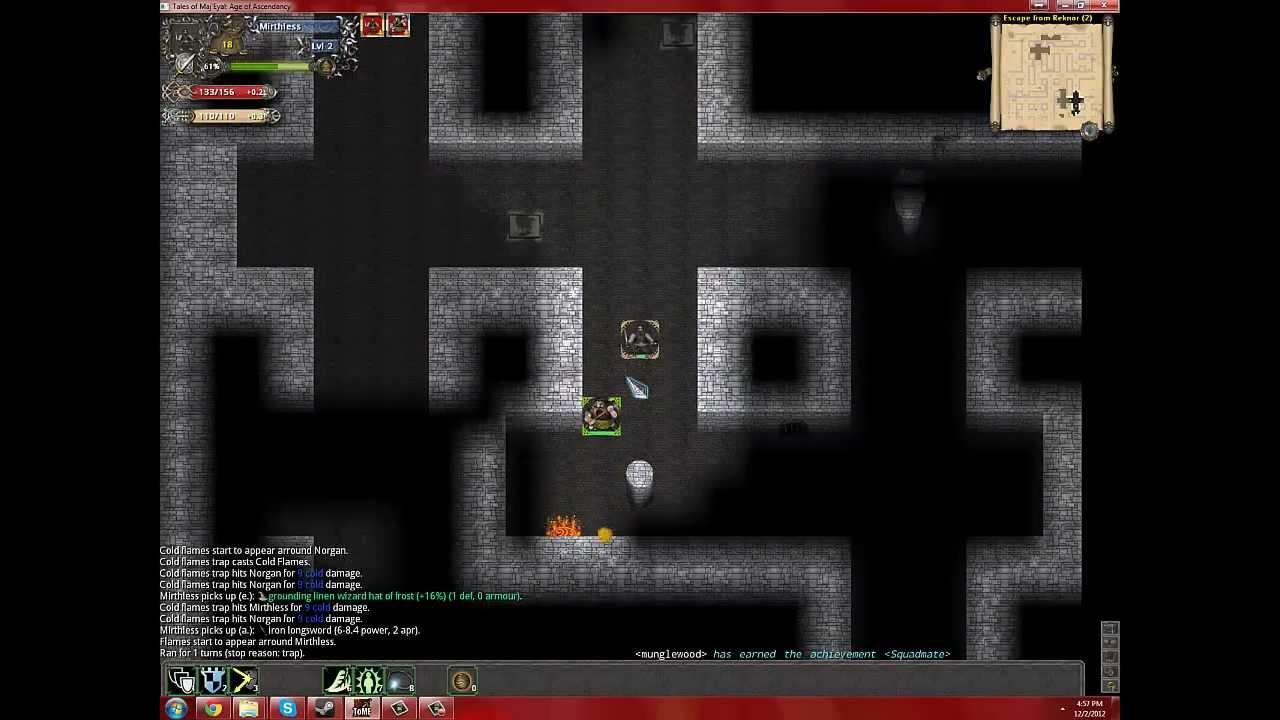 Features
Focus on randomly generated tactical battles 
Rich set of very unique classes 
Unlocks & achievements progression 
Rich world with its own history which slowly reveal during the game 
No consumables, no grinding 
Turn based: think before you act! 
Simple, easy to use interface 
Easy modding support with Workshop integration
What do Purchasers/Donators get?
Custom Tiles, see video below

Basically this will allow you to choose a custom tile for all your characters, so much more fun! Also donator's characters with custom tiles will show up on the character's vault!
Custom Tiles and Exploration Mode
Exploration mode is basically a game mode where you get an infinite number of lives, for those that want to see the story unfold faster.
Items Vault
For each 2€ of donations you gain one slot in the online Items Vault. This allows a character to send items to the vault and an other one to grab it from there. This feature can be accessed through the Fortress ingame.
Stone Warden class
Donators get to enjoy a special class: Stone Wardens. Only dwarves can be Stone Wardens, they are a melee class that dual wields shields and is both proficient in arcane and nature. While most of the world thinks those two forces are opposite, the dwarves have found a way to merge them.
So if you don't buy it, you don't get the above.
Some you may have missed, popular articles from the last month: