The two WWI FPS games from M2H and Blackmill Games, Tannenberg [Steam] & Verdun [Steam], both got an update recently which upgraded Unity for a performance boost and more.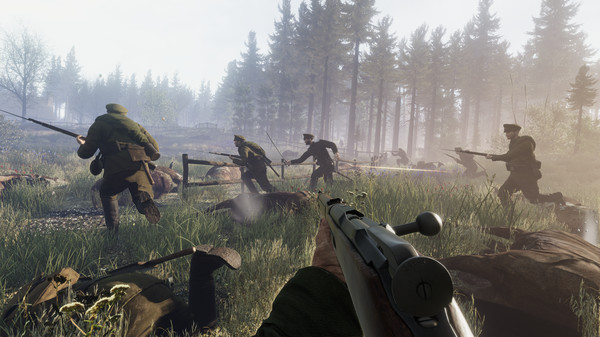 In regards to their Unity upgrade, both games are now running on "Unity 2017.3.1p1", which the developers are claiming can give a performance boost in both games of around 10-25% depending on your hardware and game settings. That's a pretty big boost, so I decided to take a look at how Tannenberg and Verdun are running now. The problem I always find when games update their version of Unity, is that there's always issues on Linux. They also switched to using a fullscreen window, instead of exclusive fullscreen for both games.
As for Tannenberg, the performance still isn't the best. It varies wildly depending on the map, the deathmatch map could give up to around 100FPS, but the larger map (the only one people really play on currently) has a big drop down to around 40-50FPS, even when lowering settings it's still not great.
It also seems to have a few weird input issues now as well. My character would sometimes keep walking by itself, running was jerky as well with the animation repeatedly switching between walking and running. There's other issues with input too, those are just some of the most noticeable. Currently it seems Tannenberg really isn't running very well. In the case of Verdun, it seems to run quite nicely in terms of smoothness and general performance, but it also seems to have the input issues now too. I'm not the only one with the bug, as someone demonstrated in this video (bug report) of it on Fedora. It seems to be a case of "double input" which I've seen in other Unity games.
The updates do mention they also made some improvements to their AI, like fixing their jittering when aiming at a target which did look a bit silly. There's also a minor adjustment to player movement, with you now being able to run directly from crouching instead of needing to come out of crouching first (so it works like most other FPS games now)—that's much nicer for smooth movement.
Sadly until the input issues are fixed, I would suggest looking to a different FPS game as they've become a little unplayable. I will follow the bug report closely and update you when it's better, shame as they're quite fun when they work. To be clear, Tannenberg is in Early Access so issues are to be expected, but to have the same issues in Verdun which is fully released, isn't good.
Some you may have missed, popular articles from the last month: