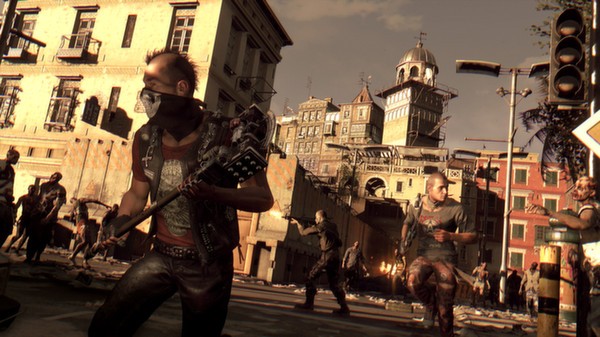 Techland's
Dying Light
is off to a very bad start, but the developers look like they will do everything they can to fix it, and this includes re-allowing modding. The Linux version should be polished up too from their latest reply to me.
The issue to do with modding is that the developers banned edits to their files in an attempt to stop cheating, but this also stops modding. Luckily, the developers have put out an announcement about it:
QuoteDear Gamers,

With the recent patch (1.2.1) on Steam we blocked cheating to make sure the game's PvP system (Be The Zombie) would not be abused. This, however, had the side-effect of hindering mod-makers from making changes to the game.

Creating obstacles for modders has never been our intention, and we are sorry for the inconvenience. We are now working on a quick patch that will re-enable common tweaks while stopping cheating in the game's multiplayer mode.

At Techland, we have always supported the mod community, and loved seeing how our own game can be changed by the players. A big part of the original Dead Island's success was the passion and creativity of mod-makers from our community. We want the same for Dying Light. For quite some time, we have been working, and still are, on giving modders all the power we can. We will keep you updated!
When talking to them about their Linux version (again), they just replied to me with this statement after my annoyance of them requesting the same system details from me that they have requested before:
QuoteDear Liam Dawe,

First of all, thanks for all the solid feedback You gave us. We are currently working on all the feedback we get from Linux users hoping that all can enjoy Dying Light equally. We are aware that there are still some quirks connected with the Linux version of our game. And hopefully we will adress all Your issues in the upcoming updates.
It looks like they are paying attention to us.
There's still light at the end of the tunnel for Dying Light, and we will keep you as updated as we can. We would love to have it properly playable on Linux, and to be able to call Techland a good developer for us.
Some you may have missed, popular articles from the last month: