Crossing Souls [GOG, Steam], from Fourattic and Devolver Digital is an action-adventure love letter to the 80's and it's pretty good overall. I did some impressions of the demo previously, where I actually came off pretty impressed and wanting more.
In Crossing Souls you follow the story of five friends in 1986 California, the site of a very mysterious set of events. It's a bit Stranger Things, The Goonies and includes many cliches you might find there. A typical cast of the cool leader, a brainy kid, a tough kid and a girl who lives in a trailer.
Thankfully, the progress from the demo actually does carry over to the full game (minus the last section of the demo). So if you're wanting to check it out and you're not sure on it, the demo should serve you well.
Disclosure: My copy was provided by GOG, GOG links are affiliate links.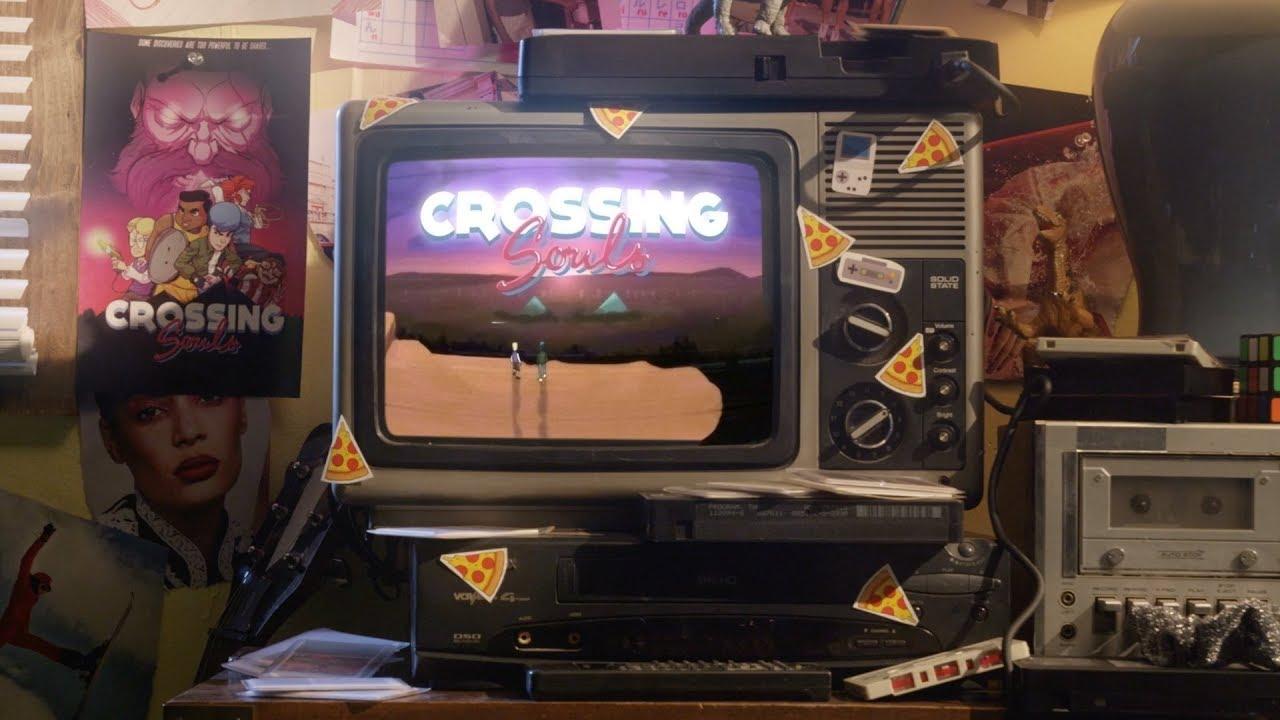 It's not exactly an original game, constantly referencing other works, but it comes across more in the charming sense rather than plagiarism (some games take it too far). Thanks to a healthy set of inspiration, the actual gameplay offers quite a big variety in what you will actually be doing. There's sections of exploration, environmental puzzles to solve and even a little Streets of Rage style beat 'em up in places too.
As I mentioned in my demo impressions, the party system is a strong point of the game. Being able to switch between different characters, each with their own ability certain made playing it quite entertaining. I often found if I was struggling, a simple character switch would help me push through. They each have their own health as well, which is quite a plus. The leader can bounce back projectiles for example, while the nerd can fire his laser from a distance and hover over gaps, so you will be switching depending on the situation you find yourself in.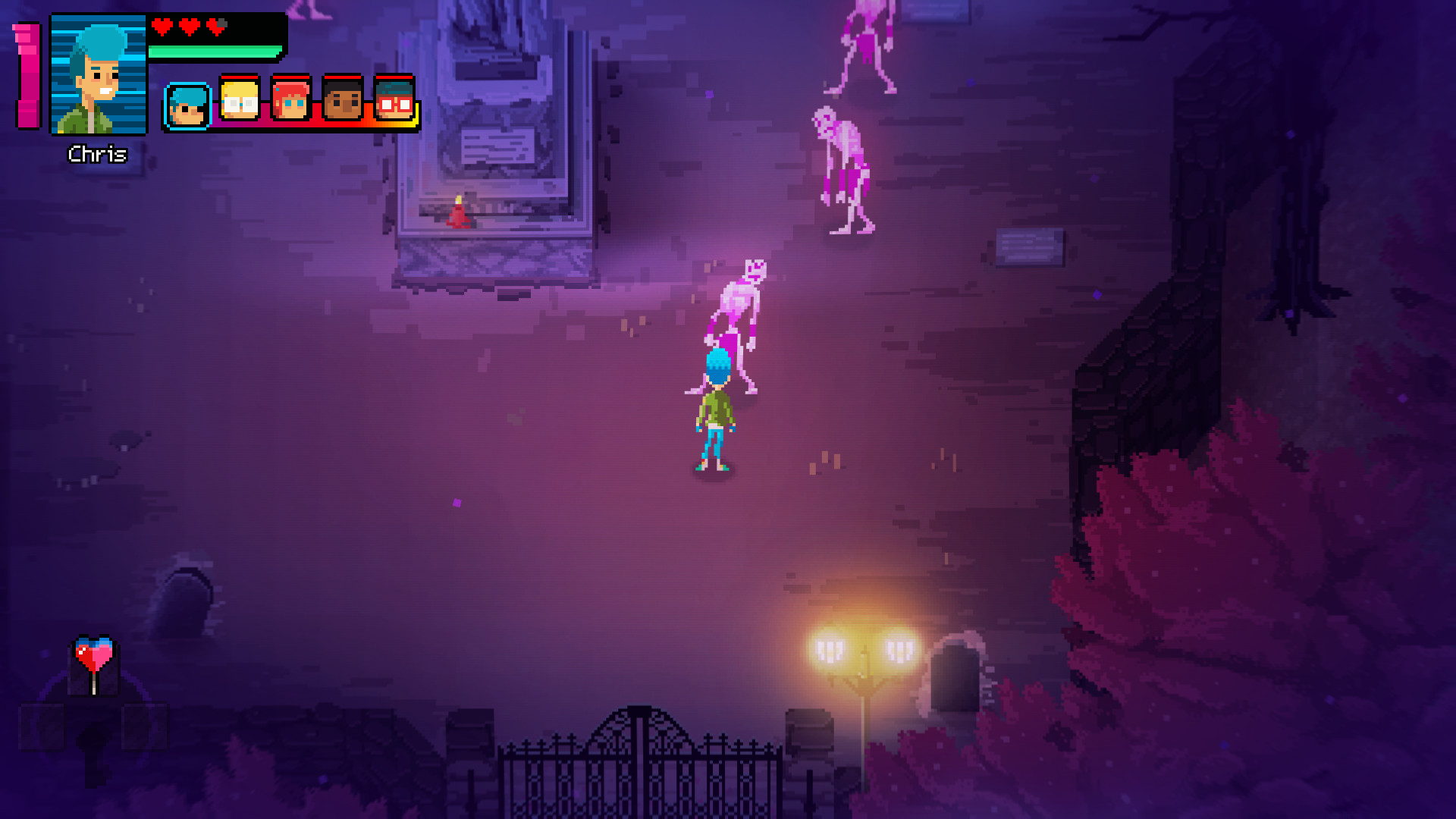 The dialogue is still a little on the simplistic and at times a little cringeworthy (likely due to translations), but I grew to love the story and the characters overall. I became quite engrossed with it, to find out how the story would end. It's a pretty wild ride, with some expected and some totally not expected sad moments too.
There are some issues with the game though for sure, the save system for one that makes you end up repeating sections of the game since you can only save at specific points. That's probably my biggest complaint with it, considering the difficulty of some sections it became quite aggravating. The boss battles in particular can end up quite a nuisance, most of the game is reasonably easy, but it does have sudden difficulty spikes in certain cases which did upset the flow of the game a bit.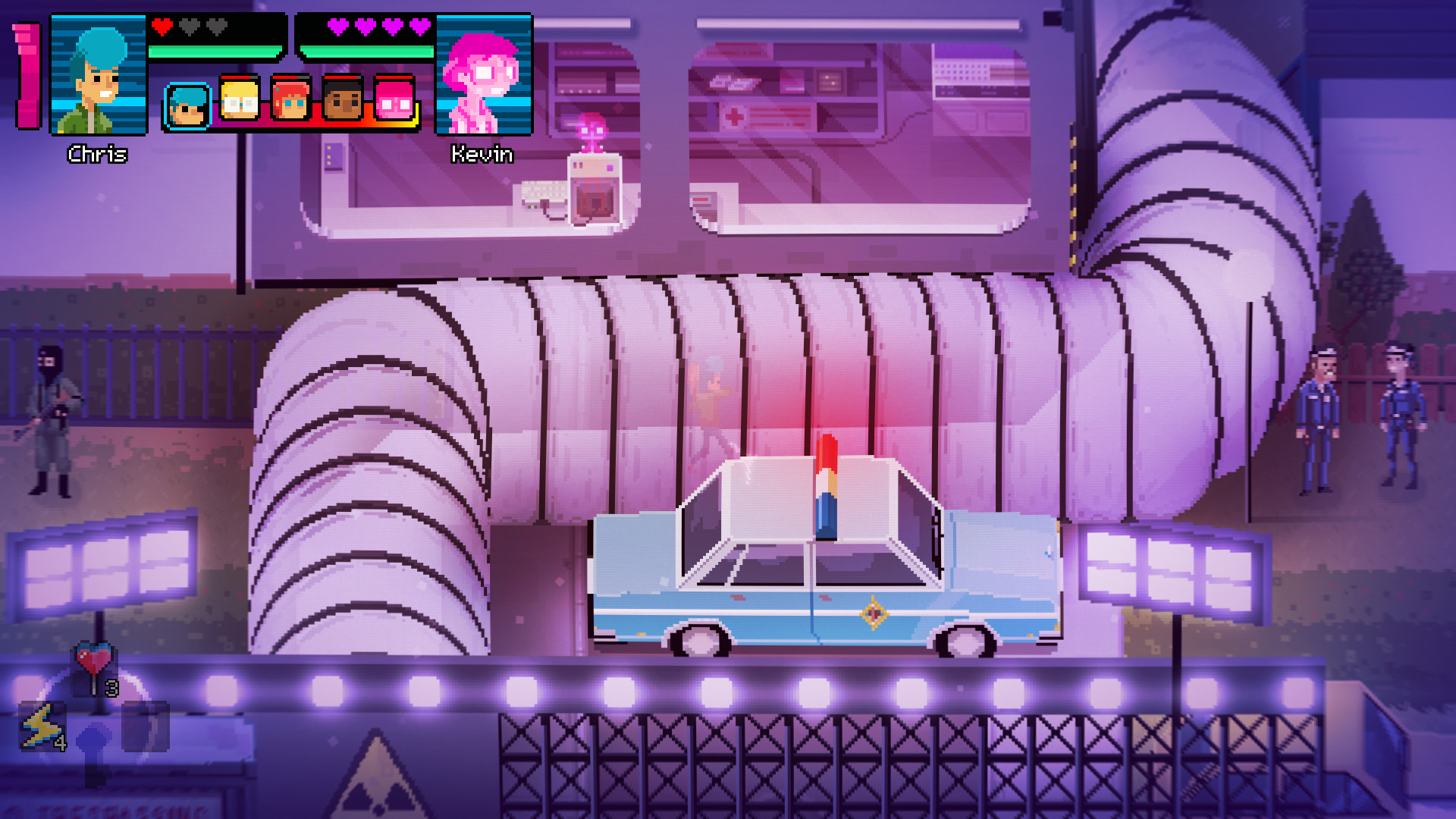 The gamepad support is a little wonky, using SC Controller it seems to think my Steam Controller is a PS4 controller. It seems I'm not the only one to have this issue either.
If you like charming action-adventure games with some heavy 80's inspiration, with a great soundtrack then you can find Crossing Souls on GOG and Steam.
Some you may have missed, popular articles from the last month: