Psyonix have given loot boxes the boot in the latest update to Rocket League, with a new Blueprint and Item Shop system. There's a whole lot more to it too.
Instead of loot boxes, they now have a Blueprint system where you know what the item is and so there's no gambling involved. These Blueprints can drop after an online match. Here's an example of a revealed blueprint: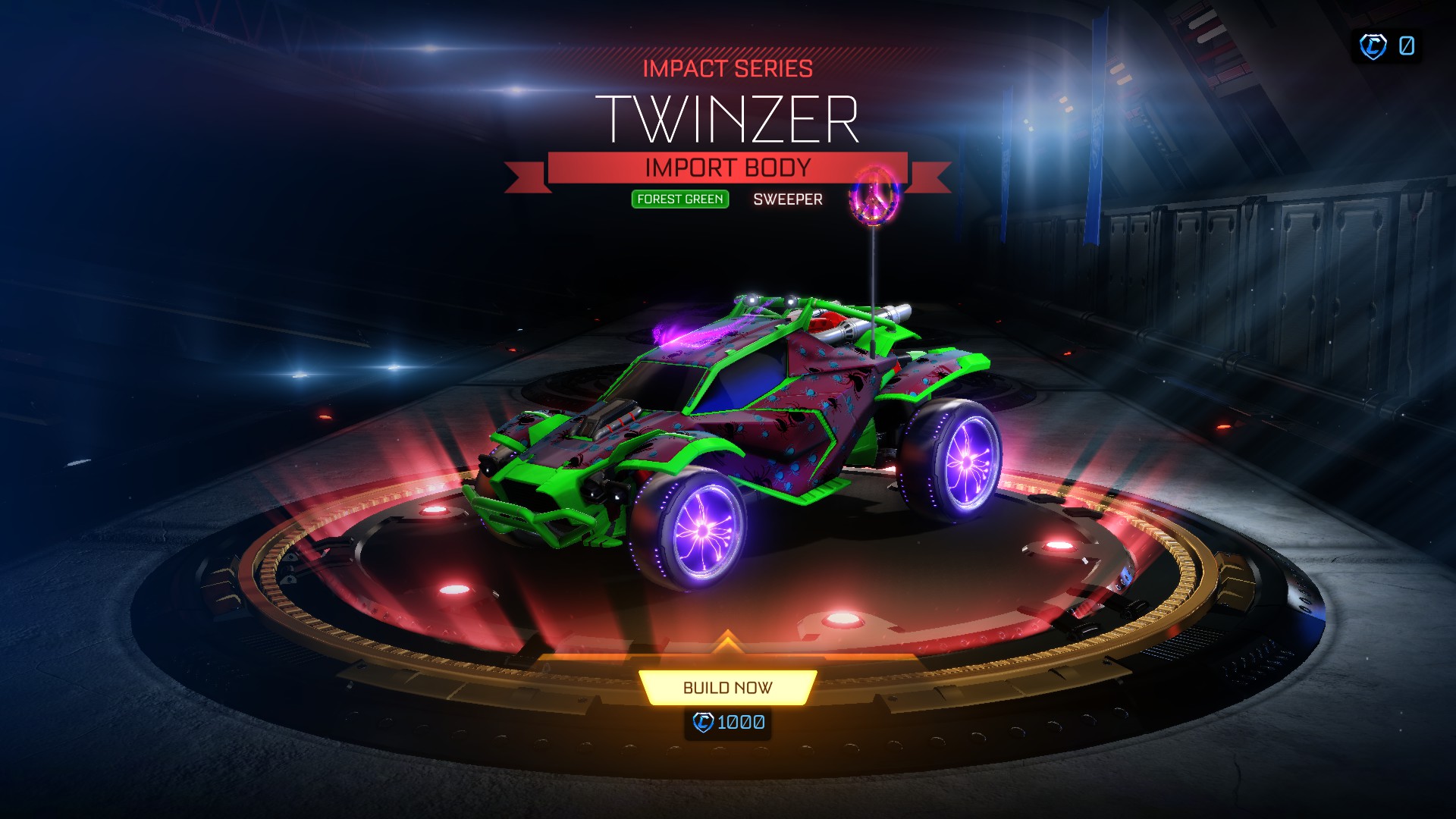 As you can see, actually building the item from a Blueprint costs Credits, the new premium currency which has replaced the key system they had before. Credits aren't exactly cheap either:
500 Credits - £3.84
1100 Credits - £7.69
3,000 Credits - £19.23
6,500 Credits - £38.48
So to build the car body shown above, I would have to spend nearly £8 for that one single thing. The Rocket Pass will also include Credits at certain levels too, replacing Keys. So if you're someone who does buy the Rocket Pass each time, you can build up Credits that way. Rocket Pass 5 is due to start today too, as is Competitive Season 13.
There's also now an Item Shop: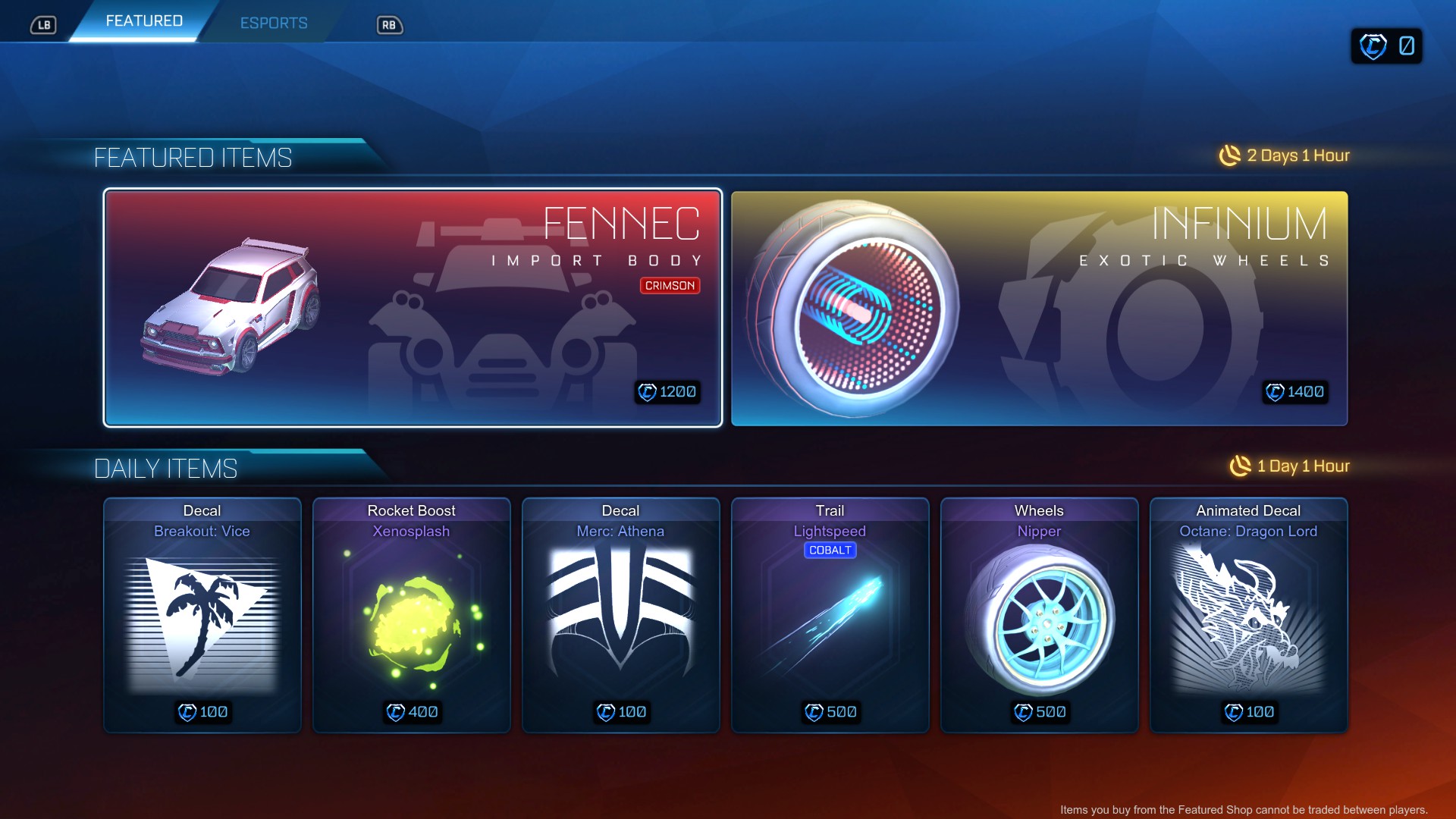 Everyone now also has the content that was previously locked in the Supersonic Fury, Revenge of the Battle-Cars, and Chaos Run DLC, for free. Always nice to get a few bonus items.
I have mixed feelings about what Psyonix are doing, which I've noted before in other articles. Blueprints are a much nicer system than loot boxes since you can choose to unlock the exact item any time, plus you don't have to gamble away. The pricing feels a little too high though. The Item Shop, however, is another matter. This is a fully paid game still, and the timers will end up causing a little FOMO (fear of missing out). If Rocket League goes free to play next year, which I expect it to, then all this would make more sense.
On top of that, the Spike Rush limited time mode is now activated until December 9 at 6PM UTC. It's an absolutely mad mode, where every single player has spikes on their car to grab the ball. If you have the ball, you cannot boost and so it becomes pretty crazy. You can see a video of the Spike Rush mode I took previously when it was up before: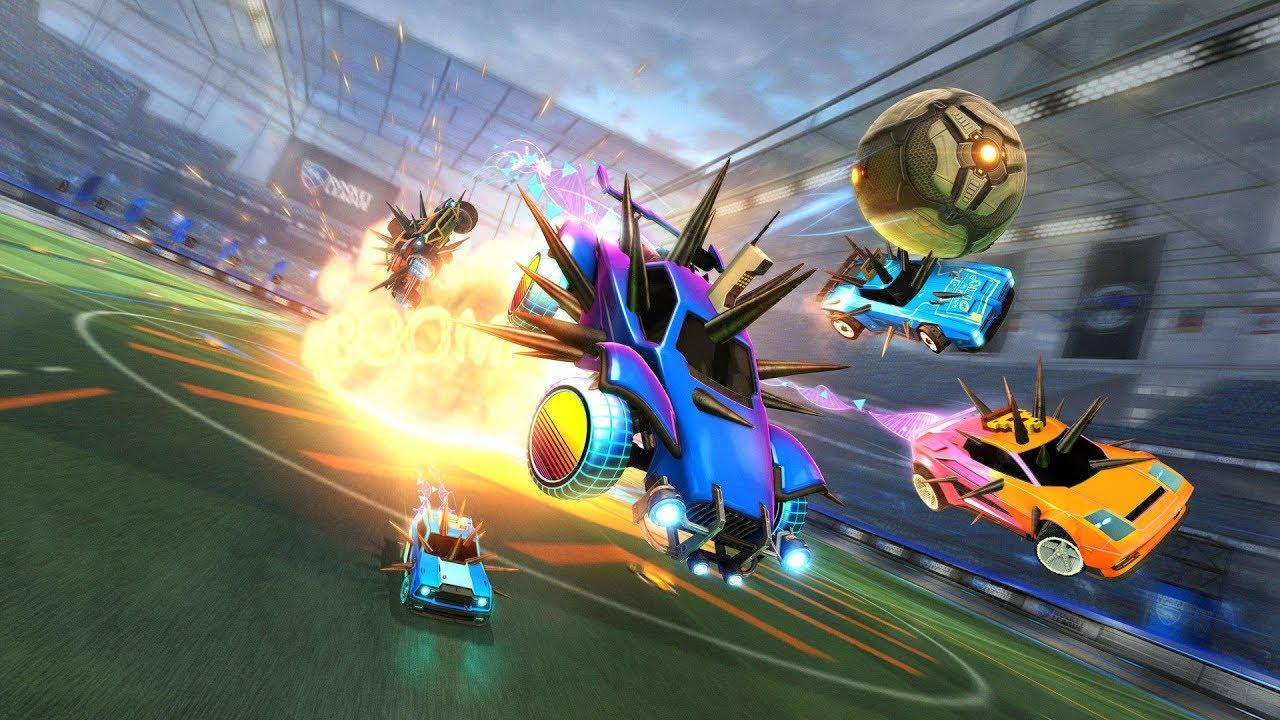 For regular players, any Keys and Decryptors you had left get converted over to Credits and Bonus Gifts (free to open stuff). Any loot boxes you had left, will be turned into unrevealed Blueprints.
You can also now Archive items from your inventory, a nice touch considering how easily you can amass a ton of random items.
Rocket League is available from the Humble Store and Steam.
Some you may have missed, popular articles from the last month: