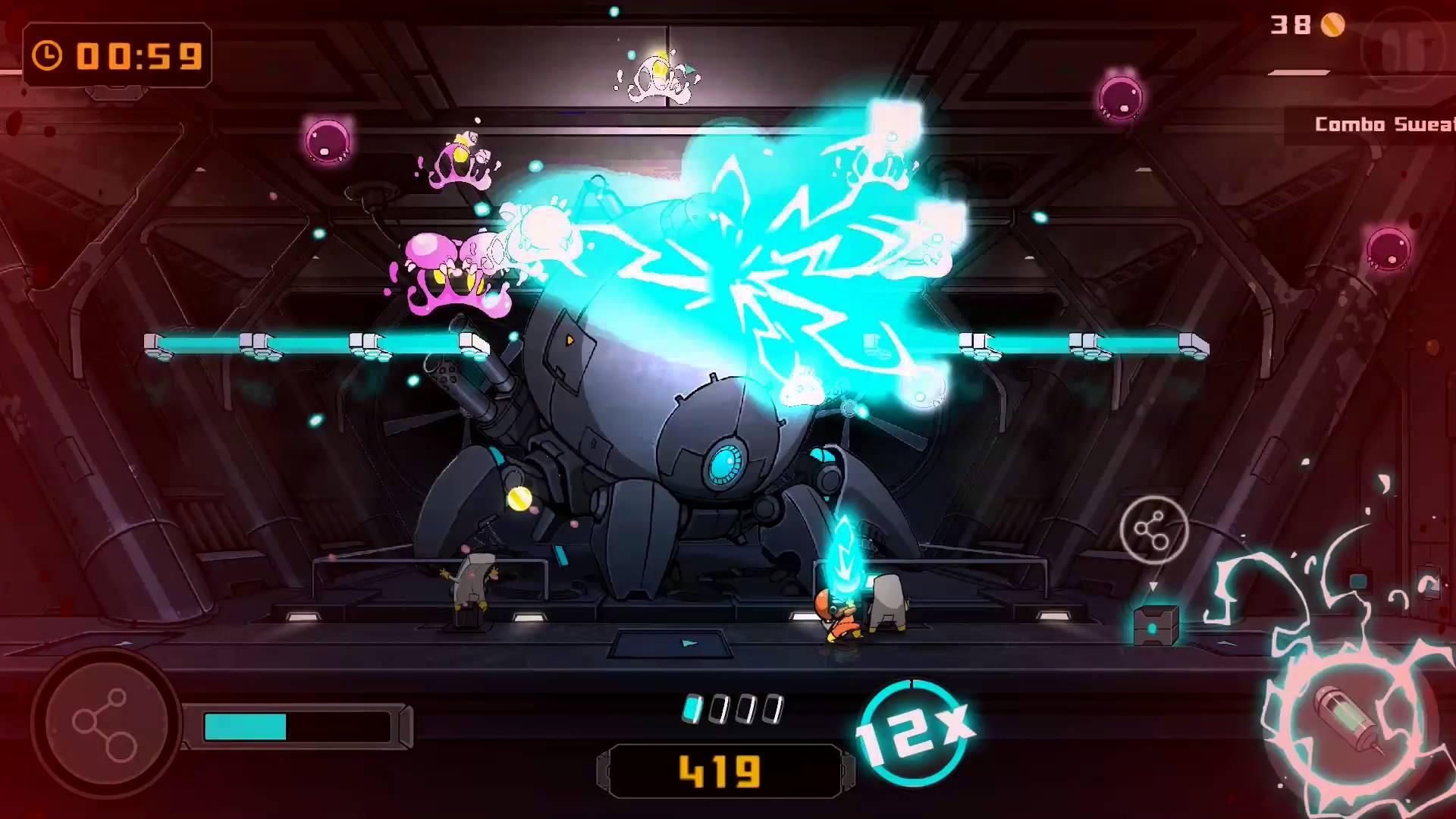 The Bug Butcher
isn't the usual sort of game I am into, but something about the artwork and idea behind the game hooked me in. I took a look, and here's my findings.
Disclosure
: Key provided by my PR folks.
We had a
user submission on it back in August
, and it looked like it had some control issues. I am happy to say the game worked fine with the Steam Controller, and was actually pretty cool.
I never tried "Super Pang" from many years ago, which The Bug Butcher has its core mechanics inspired from, so there's zero nostalgia here for me. The good thing is it looks nothing like it! This isn't some retro-looking action shooter, it has really crisp and well designed graphics that make me feel right at home blasting away nasty bugs.
You are tasked with wiping out an infestation from a research facility, but those pesky bouncing aliens won't make it easy for you. Luckily you have access to a range of different power-ups, and your trusty gun.
The creature design is simple, but awesome at the same time. They all have quite simple and smooth animations that keep the gameplay going without being distracting, which helps me keep my focus on just blasting them away. Most of them just bounce and flop around, or fire little bits around the screen which doesn't sound like much, but it all comes together in a beautiful way.
The game seems easy at the start, but I had real difficulty on the second arena where the elevator is moving up and you get fire shooting out of each side. I kept getting caught by the fire, or when dashing out the way I get squished by an alien. It gets intense, seriously intense. It seems all the areas are small, but this one seems even smaller than the others and it gets fast very quickly.
The music is absolutely lovely, and fits perfectly with how fast the game ends up getting. It's one soundtrack that I would actually consider buying, which is extremely rare. I've actually found myself leaving the game on in the background, just to listen to the fantastic audio.
I've thoroughly enjoyed my time playing it, and I think it will suit a lot of difference audiences.
Issues
I did find an issue where it wouldn't let me re-try a level, as soon as I press Yes, nothing happens. I tried it on the keyboard, and it wouldn't let me re-try either. I have reported this to the developer.
Final thoughts
: Surprisingly great. Can't really fault it!
Some you may have missed, popular articles from the last month: