If you're the sort that laughs at a steep difficulty-curve and you enjoy the challenge of keeping a spaceship operational, Deep Sixed [Official Site, Steam, itch.io] may just be for you.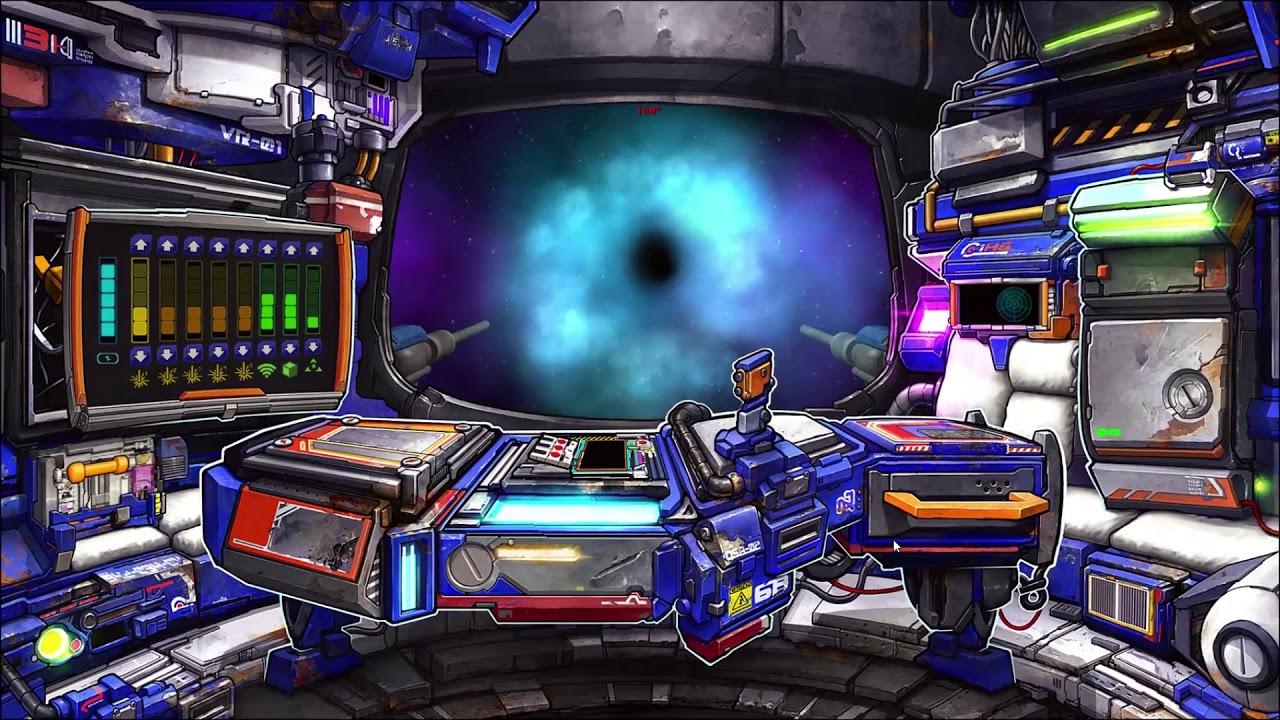 Features:
Life without an "undo" button. Your ship stays with you from start to finish. If something breaks, it'll stay broken until you figure out how to fix it.
A universe of procedurally generated mysteries for the ambitious explorer.
A diverse ecosystem of intergalactic fauna with their own predator, prey and scavenger roles to play.
A steep difficulty-curve that will push your ability to stay calm under pressure to the limits.
A compelling story of friendship and compassion that promises to surprise and entertain.
Deep Sixed launched with Linux support on Feb 12th, since then I've repeatedly tried to get further into it to give it some sort of overview. This is difficult, because the game is thoroughly challenging. It's a game where keeping the PDF manual open is probably a good idea, because you will get lost and confused. Although, there is an in-game manual as well.
Your character messed up their job keeping an eye on a bunch of AIs, so as a result you've been incarcerated. A company named Astra Interstellar has purchased your debt to society so that you can pay it off by working on their total rust-bucket of a spaceship, the Series Six Deep Surveying Vessel. You have no idea how long your sentence will last, you don't know the first-thing about running this ship and so you're thrust into involuntary service.
My first mission was to locate a damaged long-rang communications buoy. Once located, all I had to do was blow it up as recovering it was not cost effective. Sounded like an easy job, jump in to the last known location, scan, destroy and be done with it. Naturally, once I jumped into the area the scanner broke. So I had to dive into the manual to find out how to fix it, find a part it needs, replace it and then get to scanning. I eventually found the buoy and blew it up, but then some space creature started circling my ship, so I had to run from section to section as it circled me, firing my lasers, adjusting power levels, running to the reactor room to add more power and so on. Eventually I decided to tuck my tail and run, to live another day.
What's interesting with the combat, is that you need to keep an eye not just on power levels, but your targeting can go out of alignment too. You also have multiple viewing points across the ship and each section has their own power level. On top of that, during combat many things can go wrong whilst you're dealing with the enemies outside. During one mission, I was firing on a creature, about to make my final shot and suddenly my thrusters started to fire causing the ship to spin. On top of that, my ships battery was draining so I had to fix all of that, while some space creature was still circling my ship.
In addition to that, to fix the thrusters I needed to go into viewing room 4, but thanks to a malfunction that room had no oxygen in it. I was in a rather large pickle at that point! Luckily I found I could invert the oxygen flow in room 4, as the ventilation system had somehow started to blow the wrong way, but then I discovered viewing point 3 had a hardware problem too.
Luckily with all my running around, I managed to find a circuit board to replace in the ships primary battery, but the ship was still spinning, hull integrity was down and I began to panic a little at this point. I took a deep breath, checked the manual again and headed back to viewing room 4 now that I had sorted the oxygen problem. I quickly found a screwdriver and a wrench in a locker, opened a panel and turned the valve to get the boosters to steady the ship.
At last, I had solved my most pressing issues, so I could get back to taking down this space creature—or so I thought. I had suddenly lost all power to viewing room 4, it had gone dark!
I had to cut away a broken cable and find one to replace it, again quite lucky as all my other issues resulted in me knowing exactly where to grab a cable from. Then I had to run back to another room, to flip the circuit breaker back to give that room some power. I then check the radar and—oh bloody hell, the flying space thing of death has called some friends, there's now three space creatures circling my ship. By that point, I thought bugger this and tried to jump. Nope—I had a few seconds to get to the correct viewing point to destroy some space debris heading my way, of course I didn't make it in time and now I had a crack and an oxygen leak.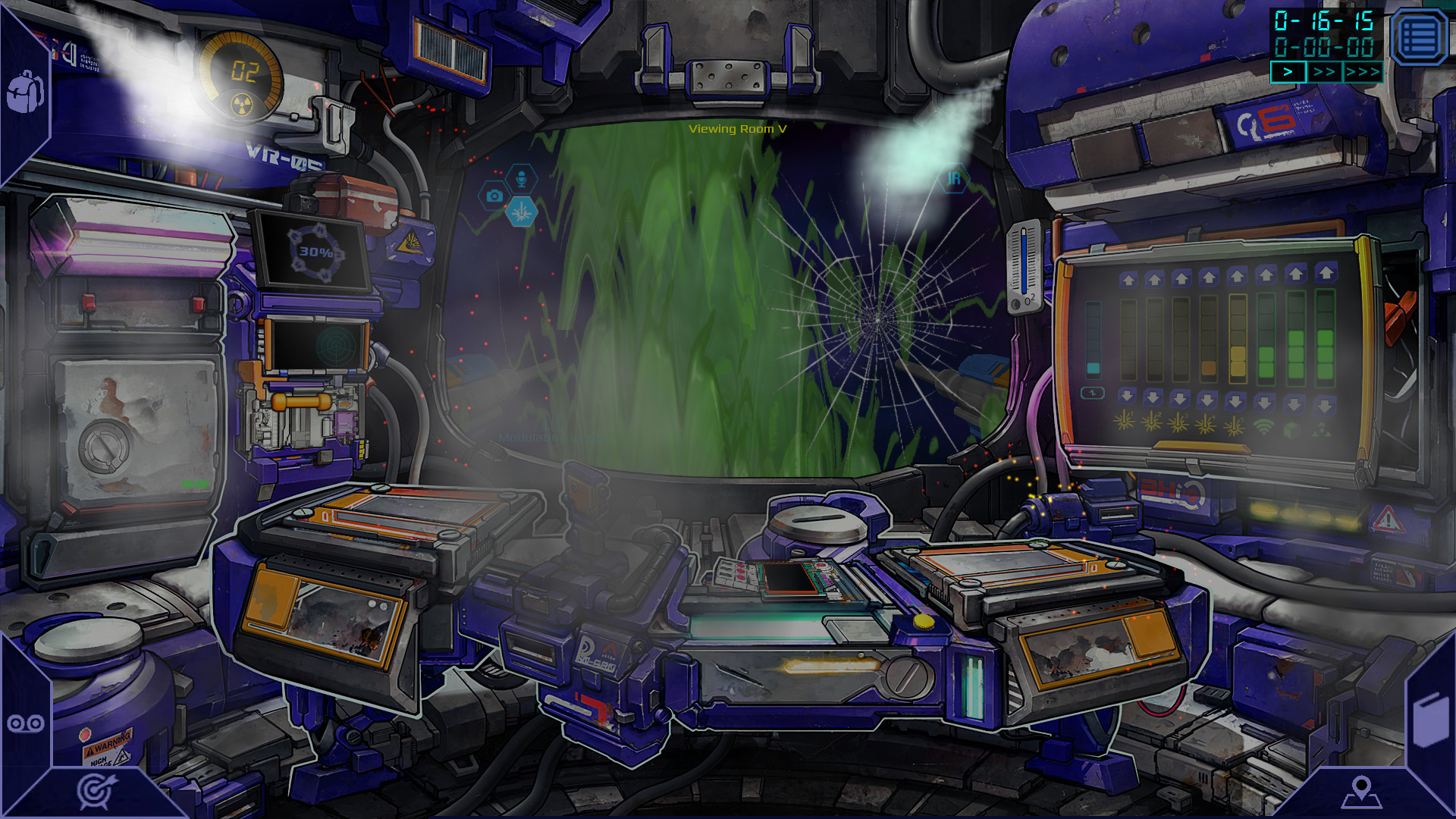 And so my panicking continued for some time…
It's a surprisingly engaging game, one that will keep you on your toes. That's just a little taste of the experiences I've had with it. The more you play, the easier it will get since you will become accustomed to the various mechanics of the game. Even when you know what to do, it certainly doesn't become easy. Things can break any time, so you need to be ready. There's so many different things that can go wrong, it's actually quite amusing to have various stories about how I died. I've really enjoyed it, as it can become frantic, confusing and highly rewarding all at the same time.
As you progress and do more missions, you will gain upgrade certificates which you can use for various improvements to your ship. If you're doing a lot of material manufacturing, you might want to upgrade the hyperdrive to do more and quicker jumps. If you're encountering a lot of alien life forms, you might want better weapons and so on. You can also install probes, gain a reinforced hull and a fair bit more.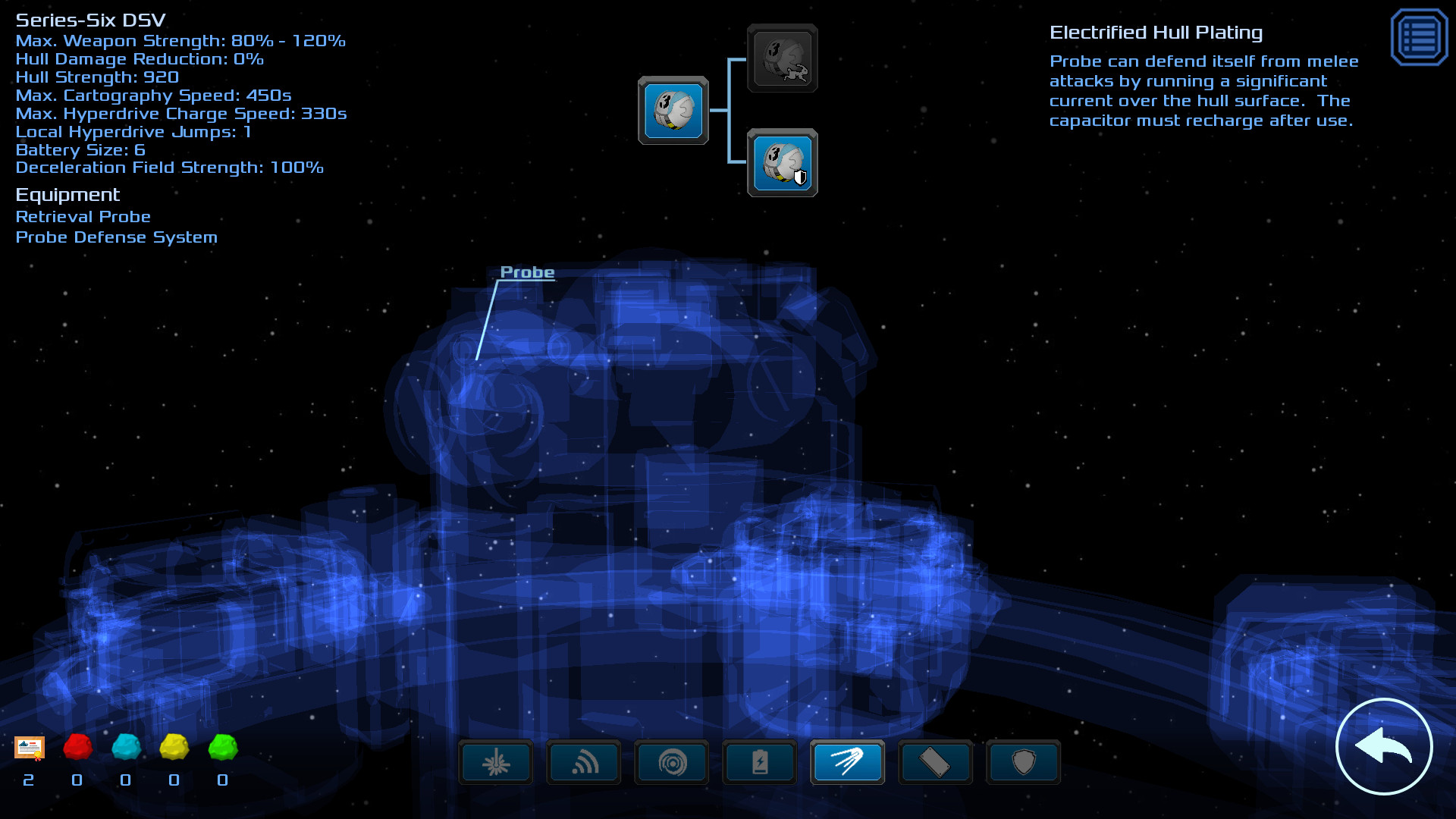 The game pulls in a mix of genres with a point & click interface, procedural generation found in many games (I wouldn't say it's a roguelike, since it's not turn-based), an upgrade system, real-time combat and more.
What we have is a thoroughly enjoyable experience, full of radiation, hostile space creatures and a whole lot of broken junk to deal with.
Find Deep Sixed on Steam.
Some you may have missed, popular articles from the last month: