For those who love non-stop action, but needed more after the the quite short main gameplay in Bleed 2 [Humble Store, Steam, Official Site] you can rejoice, as there's a new Endless Mode.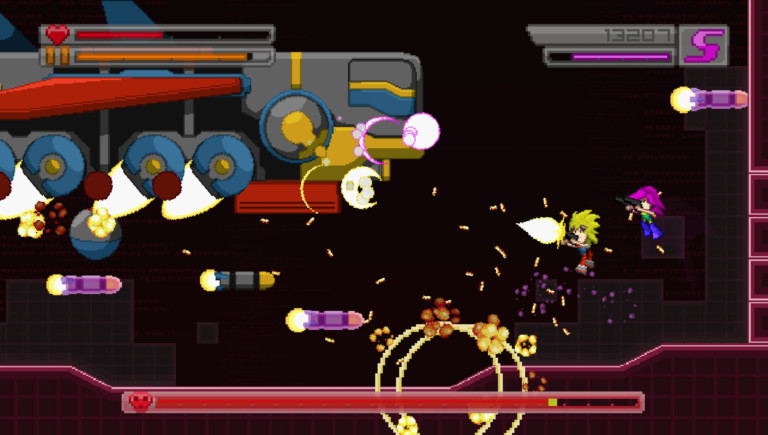 To support such a feature, the game will randomly generate levels for this new mode, so no run will be the same. It mashes together elements from both Bleed games, for a rather interesting experience. On top of that, there's also a Daily Challenge mode! What's interesting about this, is that it will give a more difficult challenge as the week goes on.
I tried it out again with the new modes and I forgot just how slick the action is in Bleed 2. It's completely over the top, but so satisfying. Boosting through the air, slowing time and pulling off some sick shots really does feel good. The developer wasn't kidding with the daily runs being challenging though, I didn't last long with all the rocks falling everywhere and lots of enemies firing everything that had at me.
It was already a fantastic action game, now it has some serious extra content it's well worth looking into.
The new modes are available to single-player and co-op, so bring a friend along for the ride. You can grab it from both Humble Store with Humble giving both a Steam key and DRM free build and Steam where it's currently 30% off.
Some you may have missed, popular articles from the last month: