The developer of One Hour One Life [Official Site] and The Castle Doctrine [Official Site] has made two interesting posts lately, one about not launching a game on Steam and one about keeping your game code and assets open to anyone.
Firstly, yes, I am being careful with my wording here. The code and assets are open, but they're not open source. As far as I can see, they don't have actual licenses and the developer just says they're public domain. It's really great to see, but not technically open source. I have to say this, or else people (rightly so) bug me about it. Now, with that out of the way…
Firstly, there's been a large number of developers concerned about the growth on Steam. How they released their games in the past on days where nothing or only a few others were releasing. Today things are rather different, today alone there's around 20 games being released on Steam (across all operating systems).
The developer in question, Jason Rohrer, is well aware of this. He's decided so far not to release One Hour One Life on Steam. Writing in this news post, it's really quite encouraging how well he's actually done. Going by one of the charts he showed off, he's gained over $67K and the game has only been out since late February and you can only purchase it directly from his site.
One thing he also said, is that he thinks game press is essentially gone. I wouldn't say I agree with that, the fact that we're here and we do generate a lot of sales for developers (thanks to same stats I can see) shows that gaming press still has a long life left in it (we're still quite small too). However, what he's saying is partly true, a lot of "press" has shifted over to places like YouTube and Twitch (we're there too, see the links), which is also a good way for people to experience a game through videos of people genuinely trying to play it so they can see if they want to buy it, it's a very different world to the written word.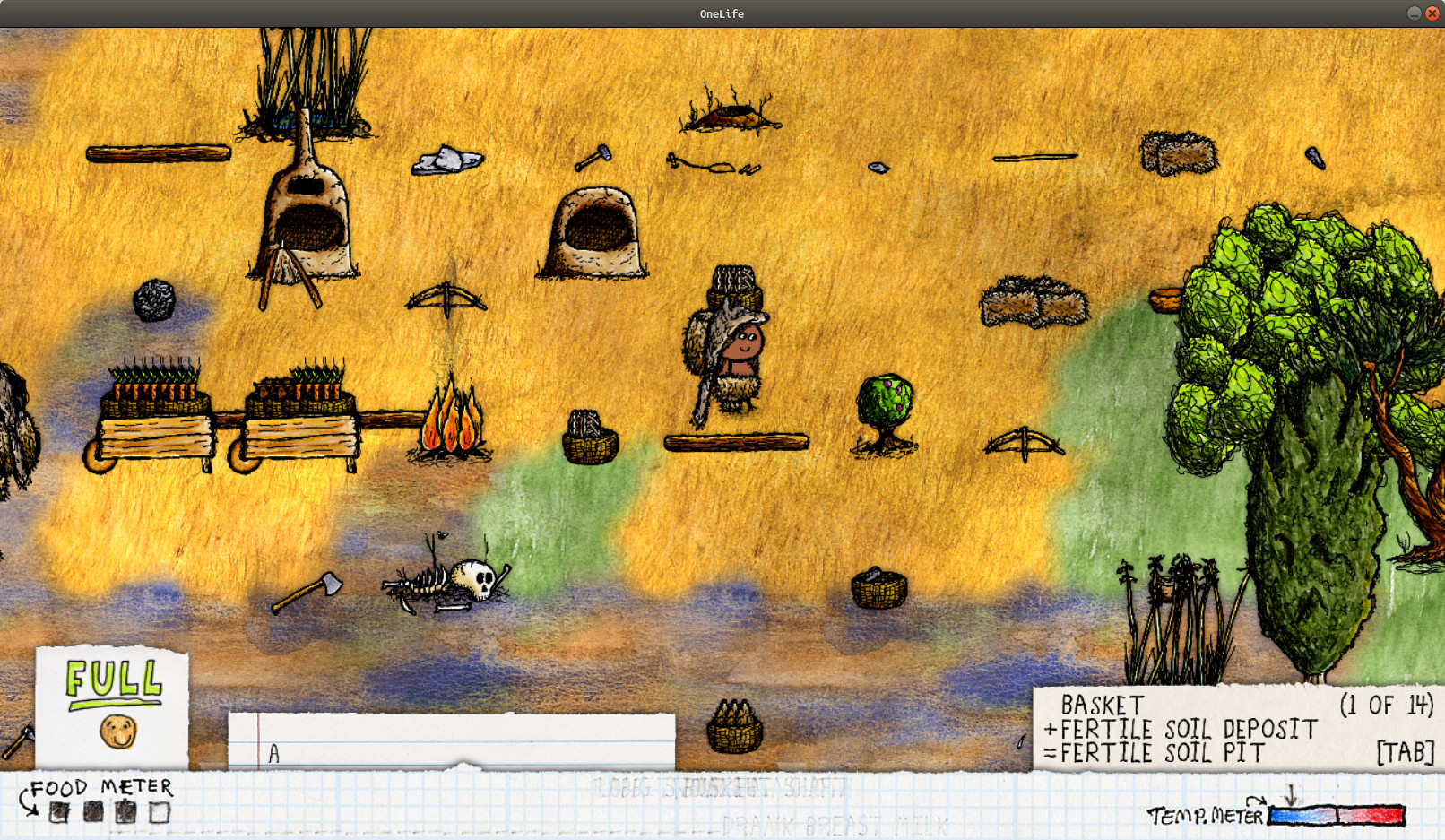 Screenshot taken today in the Linux build of One Hour One Life
He says he designed One Hour One Life specifically to fit in with how things are now, something people will keep coming back to, he calls it a "a unique-situation-generator". He's not wrong either, One Hour One Life is certainly unique as a survival game, one that can create many funny stories. It's also a very strange game, one full of terrible parenting and a civilization currently no further along than what I imagine from Neanderthals. It's a very experimental game, one that tells you quite literally nothing from the moment you're born into it.
Rohrer also recently took to reddit, to post about "How I made $670K over the past 8 years with 100% Open Source games" (again, see my note above though). In this post, Rohrer talked about how you can sell games, even when they are open for anyone to get in some form. What he's saying for the most part is exactly right too, people will 99% of the time pay for the convenience of just downloading a ready working build. I know I will pay for that convenience, I'm also much more likely to do so if the code is open source too.
All encouring and interesting to read, I do like his views on DRM and how you really can't stop people doing what they want, it's such a waste of time and effort in the end. What are your thoughts?
Some you may have missed, popular articles from the last month: