Kynseed [Steam] is a 2D sandbox RPG that looks absolutely gorgeous and the developer is open to a Linux version if there's enough demand.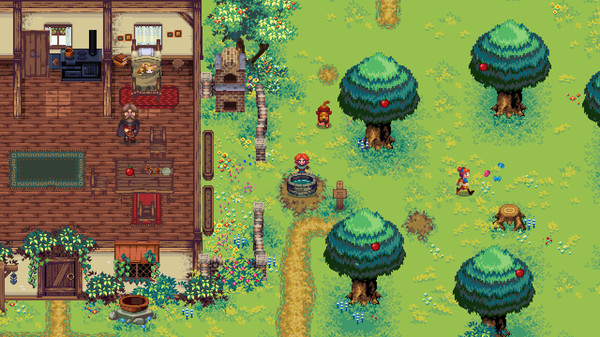 To be clear, they said they have no current plan, but they said "if the demand is there" for a Linux version they will "look at that down the line". I appreciate that's nothing solid, but as someone who loves RPGs I would love to see it on Linux.
About the game:
Kynseed is a sandbox RPG adventure life sim brought to you by developers who worked on the Fable series for Lionhead Studios.

Live your life in a quirky world where everyone ages and dies, including your pets! Take control of the mystical Kynseed and grow your family legacy over generations as you pass your skills and powers down to your children.
Features:
Run a tavern, apothecary, goods store or blacksmith. Farm your land. Go adventuring and battle dark faery tale creatures. Or do them all. The choice is yours.
Develop relationships with NPC's who have their own lives and loves, and who will remember your deeds, actions and pranks!
Find and use Proverbs to unlock the secrets of each ingredient, creature and inhabitant of a place where folk tales are all true.
Gather the materials to create better items, craft beers or to mix cures for a range of bizarre maladies for the simple people of the land.
Deal with the mysterious Fae gentleman, Mr Fairweather and buy strange artifacts from him that aid your chores, help you in combat or let you just mess with the world….but be aware of the life tax he extracts annually!
You can post in this Steam forum thread if you would buy a Linux version.
Some you may have missed, popular articles from the last month: