Solstice Chronicles: MIA [Steam] might still be a few months away, but the developer has confirmed they're continuing to bring it to Linux.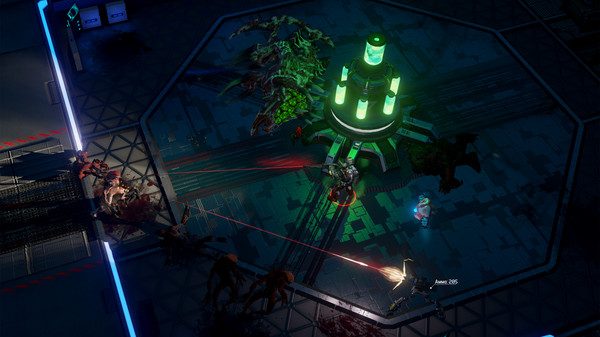 Sadly, back in December the developer notified us about some health issues that had slowed work down, but they're back and they've given out this update:
Got the project to run on Ubuntu, but there are quite a lot of general fixes we need to do to get it ready. Game has been updated to the newest version and some critical performance tweaks have been made. I just spent this weekend improving the gamepad aiming for monsters higher or lower then the player. Feels much better now. Can't really tell when it will be ready for linux release, but I'll be a pessimist and say within 2 months unless something really goes horribly wrong.
I will keep you updated on any new information about the Linux port as we get it. The game does look good and I'm a sucker for top-down shooters.
Game features:
Master fluid twin-stick combat to blast through waves of mutants on Mars.
Use your drone's abilities tactically, weighing the risk and reward of decisions that drastically change the threat you face.
Decide between scavenging for supplies and upgrades in the face of the oncoming menace, or pushing forward, potentially unprepared for the enemies still to come.
Decimate the mutant onslaught with upgradeable weaponry, including shotguns, rocket launchers, and more, as well as special Heavy weapons, like the autocannon and flamethrower, which will obliterate everything in their path.
Develop your own skill tree from across four classes--Assault, Demolition, Hellfire, and Terminator--to become the ultimate instrument of destruction.
Some you may have missed, popular articles from the last month: