Bulwark Studios seem to be remaining cautious in their approach to the Linux (and Mac) versions of Warhammer 40,000: Mechanicus [Official Site].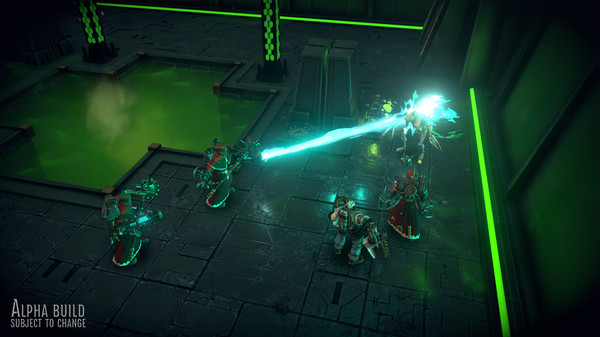 Yesterday, the developer posted on Steam about how they've noticed other developers having issues with Linux/Mac versions of their games. It's quite likely that the situation with Rust has turned a few heads, as it reads:
It's come to our attention, a matter of days before we announced the Pre-Order, that other games developers have been having issue with Mac OS & LINUX versions of their titles.
The post seems to have an aim of preempting any backlash about possible issues when it comes to the release date, if they have to delay it for us.
When we hit Quality Assurance (QA) we will be able to know if we're able to tackle these issues or not. This does mean that it could be a super easy fix and all goes smoothly, or it could take us weeks just to tackle this one problem. Trying to solve this now would affect the development progress of the entire game, which is why we have to take this path.
From that, it certainly seems like they haven't actually had any trouble yet and they did also say that "Ultimately MacOS and LINUX will come! This is a promise!". As much as I appreciate them being open about the situation, it does seem a little odd to be posting about something that might not even be an issue at all. Still, it's better than what we hear from other developers that's for sure, some are far too quiet about issues so it's kinda refreshing.
Looks like it will be an interesting strategy game, I'm certainly very interested to see what they come up with. Let's hope they don't regret saying that. If they're not making preparations for it early enough, they might find some middleware choices coming back to haunt them when they're only available for Windows—something I had a chat with another developer about today.
Find the post on Steam here.
Some you may have missed, popular articles from the last month: