Update
: The developer
posted in our comments
, stating that Linux is now their most profitable platform and it's all going to charity.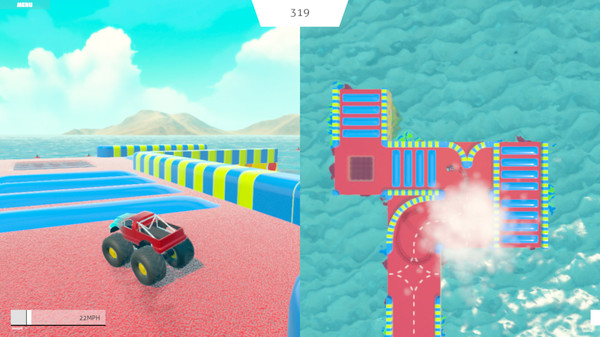 The game 'Can't Drive This' [
Steam
] only recently came to Linux, and the developers have decided that 100% of October's revenue made from Linux sales will go to a penguin charity.
It's an amusing sounding game too, as the track is built by someone else as you're racing. Sounds challenging, and fun!
To qualify they ask that you buy the game from the Steam client on Linux, or from the Steam store in your browser on Linux to be 100% sure it's counted correctly. So, no buying it from other stores ;)
They also listed some reasons apart from money that developers should support Linux:
QuoteLinux is a free platform, supporting it is a good decision, morally

The Linux community is thankful for every Linux port you build and will talk about your game. There are also a lot of lists and databases that refer linux games, bringing you traffic and links to your website. The links to your website will increase the rankings of your game's website or landing page in search engines.

Linux users tend to be technically talented and might be able to give you very qualified feedback, and usually send you output logs and detailed information about their machines, in a support or feature request.
Find
more info about it all here
.
I think they might be my new favourite developer.
Sadly, I can't even spare the £6.99 for it right now due to a few big events coming up that require me to really save the pennies
(thanks Ysblokje for picking me up a copy!), but I hope plenty of you will in my place with me posting it up!
Some you may have missed, popular articles from the last month: