In an
announcement
posted on the Steam store page of
CHKN
the day before yesterday, the developers of this strange but interesting sandbox game are celebrating a contest for Halloween. Basically, you need to create a monster and submit it before October 31st. There will be three winners and the prizes are a USD $20 Steam wallet code, a limited edition digital poster, and a Steam key of the game "for a friend".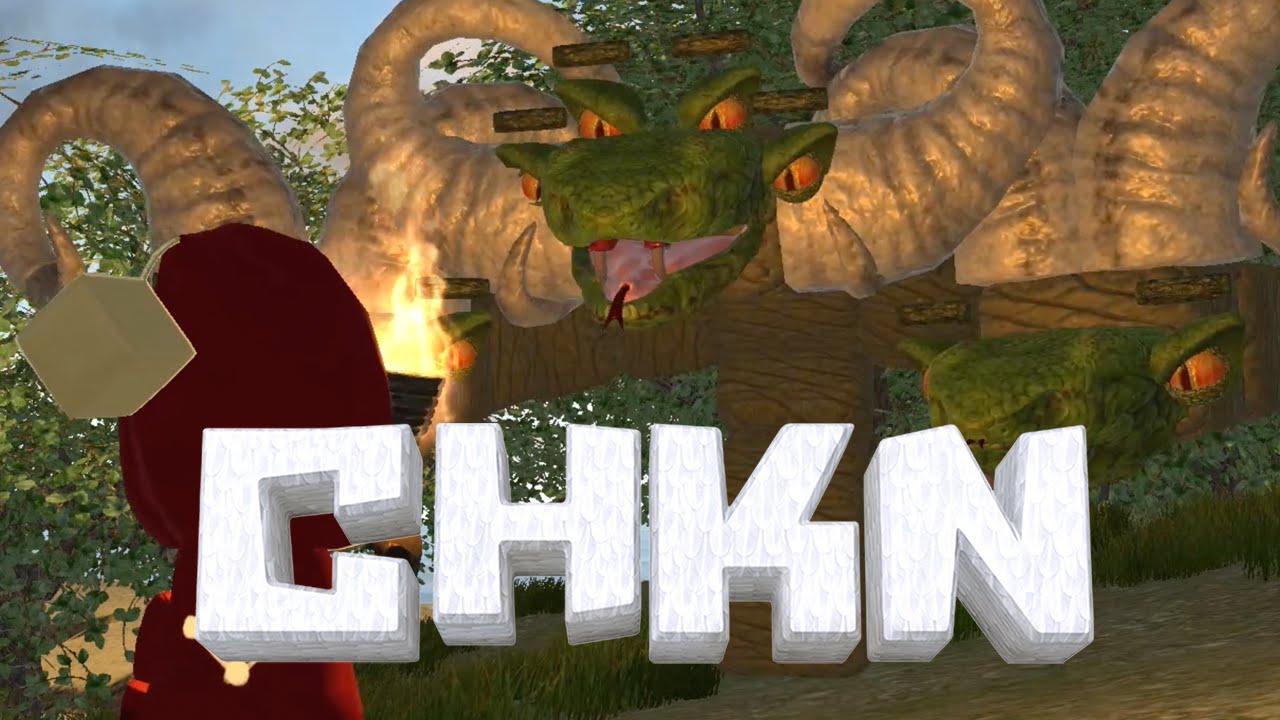 You don't need to own the game, provided that you comply with
certain requirements
, as indicated below:
QuoteTo enter, first create the scariest abomination you can imagine using any combination of lifeblocks you want. (We recommend Creative Mode for instant access to all blocks)

(...) Take a screenshot or video and submit it using the contest page. If you don't own CHKN yet, you can draw your abomination instead. Just make sure to reference lifeblocks from the game!
I'm not entirely sure of what they are talking about when they say
lifeblocks
, since I don't own the game. Though you can check the following
Twitch livestream
and also a mention of that feature is made on the game description.
At the moment of writing this article, so far there are 36 entries, so if you have some free time and creativity, you might be interested to join. Good luck, and don't forget to share with us if you win!
-
Official site
:
CHKN
-
Steam store page
:
CHKN
About the game (Official)
CHKN
is an open-world sandbox game where life itself is your strongest tool!
-
Create life, block by block
: Bring living, breathing creatures to life in any size, shape, or combination you can imagine. Whether you build tiny pets or enormous abominations, they'll all have genuine personalities and feelings that respond to your actions and the world around them. One may be smiling at you, eager to be your new best friend, while another may snarling at you and giving you stink-eye. The latter has most likely decided that you look delicious, so maybe you should run?
-
Give your creatures unique traits and abilities
: Lifeblocks have different stats and abilities built into them. Some are strong, some are fast, some shoot blinding ink, some poison enemies…they can all be used to your advantage to make creatures more effective. A creature with a strong beak can chop down trees more quickly than you can. And you'll definitely want a creature with a water-blast ability with you while you explore that dragon's cave... unless you like being on fire?
(...) -
Get Creative
: If the risk and survival of Adventure Mode aren't your thing, you can spend your time in Creative Mode. Here you'll have an unlimited supply of every lifeblock and resource at your fingertips, so you can experiment and create whatever you like from the beginning with no restrictions. You won't have to kill four dragons to see what it's like to have a creature with 12 fire-breathing heads. (Hint: It's pretty great.)