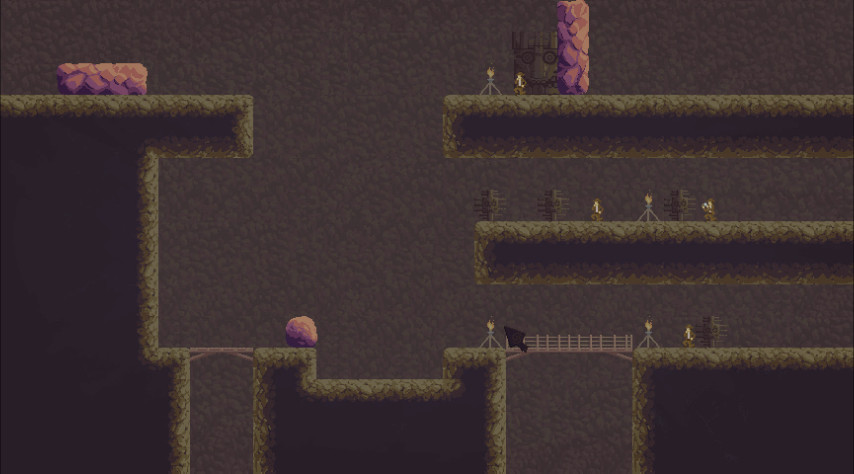 The Dweller
is one of those obscure games that for some reason, despite being well made and original they pass completely unnoticed under the radar, and once you finally play them you not only feel you've spent a couple of hours on a worthy title, but also the fact itself of finding them is totally rewarding.
The premise is extremely simple: you're an evil entity that has to kill a group of archaeologists who discovered the cave where you live. You will be unfolding more about the plot by reading letters written by these different people, which was a very nice idea so you'll be engaged with the story from the beginning. You'll be unlocking these writings (and thus will be pushing forward the plot) by solving the different levels.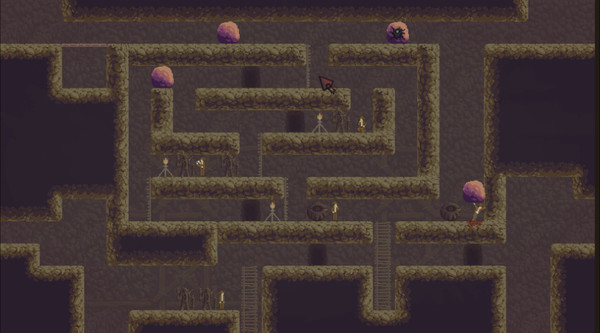 As for the game mechanics, the original concept here is that your character is a mole-type monster, so you can't leave the ground and you'll have to ambush your human preys either by reaching the exact spot where they're standing or using some special rocks (that you can "possess") to crush them. Before playing the game, I thought it was going to be extremely easy because of the powerful nature of the creature, but rest assured that you'll find several challenges thanks to the effective level design; you aren't as free as you may be thinking. There are, of course, some other elements that you'll be using in later levels, and some special mechanics that you'll be expected to find by yourself to overcome new obstacles.
I don't want to sound sadistic, but there is something strangely satisfying about reaching your poor victims and murdering them; it probably has to do with the sound or how the screen vibrates when you do it, but the deaths feel truly brutal and decisive, considering we are talking about a game with very small-sized characters and pixelated art (in the same vein than
Risk of Rain
, for instance). Check the trailer if you don't believe me: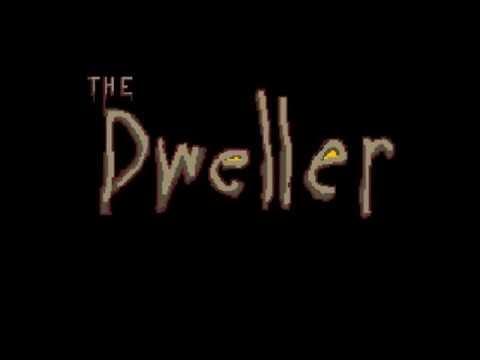 The only issue I found, apart from some minor misspellings, is that a couple of levels weren't completely optimized, therefore sometimes you may 'break' them by finding an optimal solution rather than the intended one, but still I wouldn't say that there was, actually, a bad level. In addition, although it wasn't my case and it's far from being something serious anyway, some people won't like the fact that the majority of the title has a medium difficulty and the last stages become easier, because the game changes its genre in them; plus the final one felt a bit underwhelming and I would've liked to see something more elaborated.
Also, keep in mind that I described the title as minimalistic for a very good reason, so if you're expecting visual variety, for example, then you should abandon that expectation before playing it, because the game looks exactly the same until the very end, and there is one single song playing through it. This isn't exactly a flaw, because considering its length (approximately two hours) and its excellent ambiance, the game doesn't need anything else, it works perfectly as it is and it never reaches a point where it becomes stale or repetitive.
Since the game is being part of the last Steam Weeklong Sale, if you hurry up you can buy it for only USD 0.49; it's a killer 90% discount considering how fun it is. Absolutely recommended.
--- TIME LEFT ---
2017-02-13 15:00:00
Steam Store page
:
The Dweller
About the game (Official)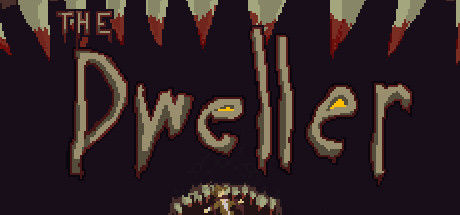 (...) A team of archaeologists are exploring an ancient underground city. Unfortunately for them, they've awoken a monster... You play as that monster. It's your goal to get rid of all those pesky intruders invading the ruins that you call your home.
(...) As you beat levels, you unlock notes that reveal the story of the game. Discover the fate of the archaeologists, learn of a mysterious clandestine organization, and maybe even find out your origins.
Features
- Scare, Crush, and Devour the archaeologists!
- Non-linear level map
- Deviously difficult puzzles
- Over 50 levels
- More than 25 story notes.
Some you may have missed, popular articles from the last month: