Continuing my test of the Proteus from
Entroware
, I tested it in some real world gaming situations, and hammered it with the Unigine Heaven benchmarking software, so I really did put it through its paces.
Game tests
I gave the laptop a really good crack at a number of different games, and it performed admirably! It looks like the Nvidia GTX 860M is an outstanding chip for laptop gamers. It actually gave me just as good, if not better performance than my original desktop card, the 560ti, and for a laptop chip I find that astonishing. It really does surprise me what you can fit into smaller form factors now.
I was actually expecting a single graphics chip due to how terrible dual chips have been in the past, but I was shocked at how far Linux has come in that department. The Nvidia drivers came pre-installed and allowed me to switch between the Intel and Nvidia chip, something not too long ago was a severe pain to do. This is also thanks to Entroware for setting it all up of course, and you can expect the same when you buy with them.
There is still a minor drawback though, as when switching between chips you do need to logout and log back in, so it still has some way to go before it's a seamless experience.
One thing Entroware do need to do is be more clear about it, as I couldn't find any mention on their website that it has dual graphics chips.
Borderlands 2
I cranked up the settings to high, and the resolution up to 1080p and wow, the game managed to always stay above 40FPS, reaching highs of middle 60's. It feels smooth, responsive and was a blast to play.
Not sure if that's due to the powerhouse graphics chip or Aspyr's excellent porting, but the game ran really well on the Proteus.
Dying Light
I know, not the best choice, but stick with me. Even with the major OpenGL performance problems with this game it's interesting to see how a laptop chip can perform against my desktop card.
Note: Dying Light doesn't officially support any mobile chip, this is just for fun.
I was really surprised by this one, as with settings on Low, and AA on, the game actually managed to keep at about 17-20FPS (only about 9FPS lower than my desktop!), and considering Dying Light hasn't had the OpenGL performance patches yet, I can imagine it even being playable on this unit in future.
UPDATE: I re-tested this unit with the new Dying Light patch, and with everything on Medium at 1080p, well, it was amazingly playable, see the screenshot below: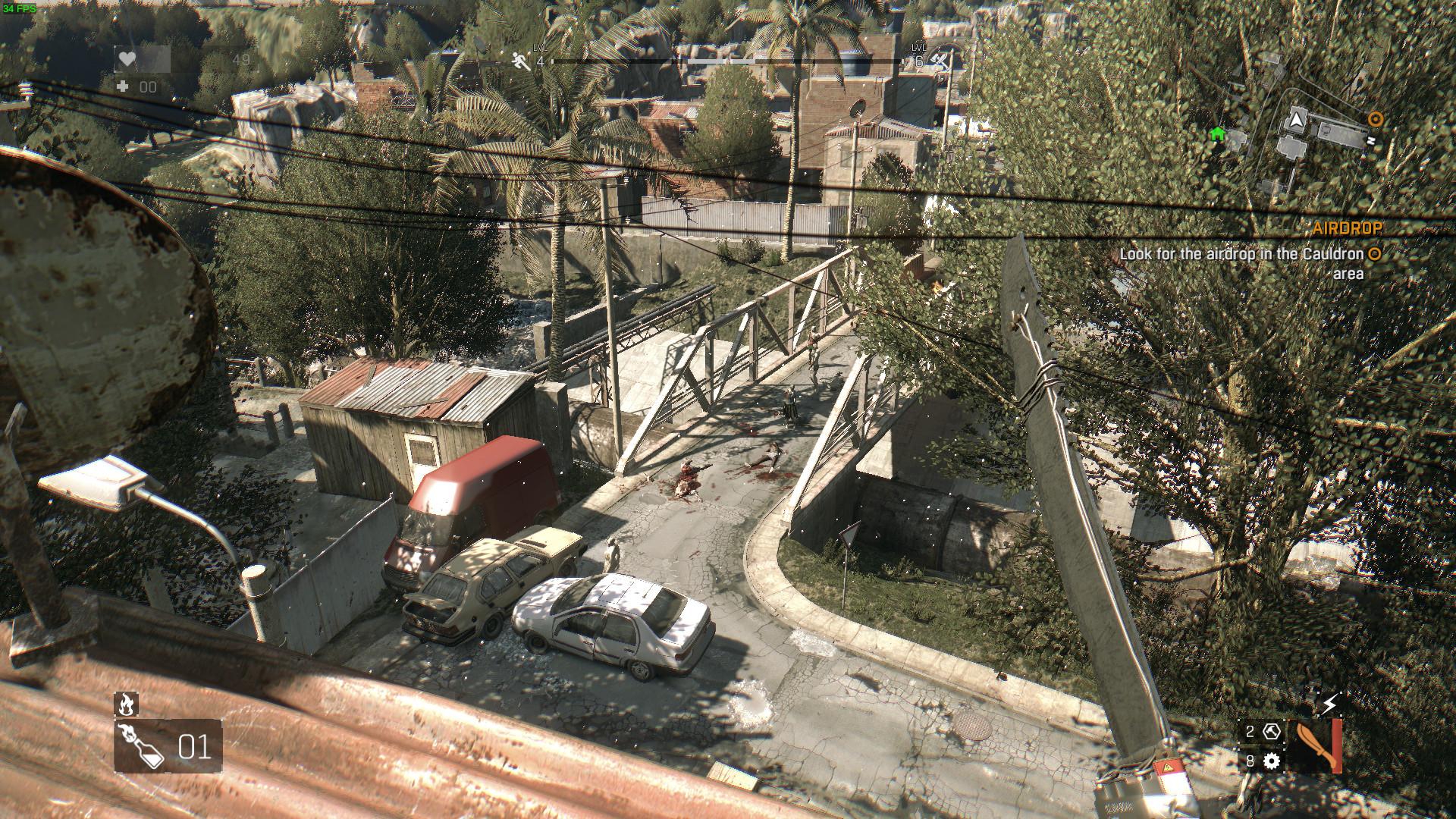 Click it for a bigger image.
The Witcher 2 (Latest beta)
This is my biggest surprise. Testing it on High, with the 1080p resolution was pretty damn smooth. It was mostly at about 30FPS, with the occasional, but not often, drop below, and often highs nearing 40FPS.
The Proteus is constantly surprising me at how well it performs even in such intensive games.
Unigine Heaven
Without Tessellation
Running the benchmark on High, with 2x AA:
FPS: 32.5
Score: 818
Min FPS: 7.8
Max FPS: 55.0
Running it again on Medium, with 2x AA:
FPS: 37.1
Score: 933
Min FPS: 16.1
Max FPS: 59.6
Considering how demanding such a benchmark is, to get above 30FPS on High settings is actually really quite good, especially for a laptop.
With Tessellation
Running it on High, with 2x AA, and Normal Tessellation:
FPS: 29.3
Score: 738
Min FPS: 7.3
Max FPS: 54.1
Running it again on Medium, with 2x AA, and Normal Tessellation:
FPS: 33.0
Score: 832
Min FPS: 7.7
Max FPS: 59.2
It's worth nothing that the unit gets hot, really hot. The fan does a good job of pumping that heat out too, and gaming with this in the winter will probably keep you pretty warm indeed.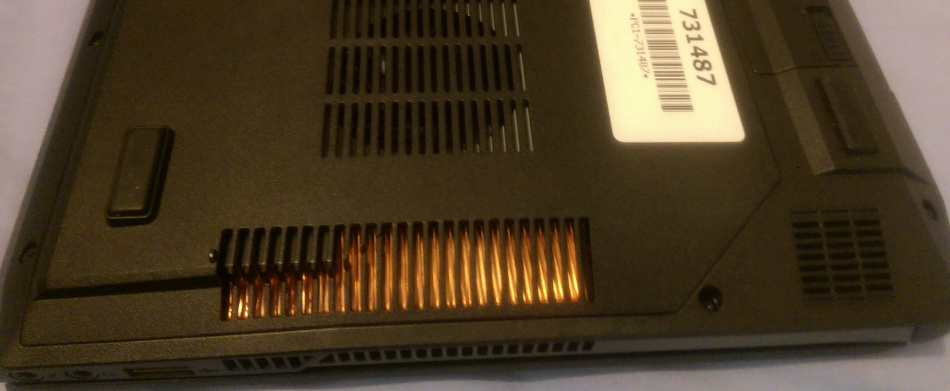 It has a single fan on the underside of the unit to the left, so it would be a good idea when using it to make sure that it has a bit of room to breathe.
Final Thoughts
Can I keep it?
If you're looking for Linux hardware then it looks like Entroware are a serious contender, and I hope they continue to do well. For a startup that hasn't been around very long, they seem to have a really good unit ready for the masses that need gaming on the go.
The Proteus was a powerful beast to take a look at, and impressed me constantly to the point of seriously wanting to own one, and I'm very sad it's out of my price range right now.
I will certainly be looking to
Entroware
if I want to buy a machine with Linux pre-loaded on it.