Card battling roguelike Slay the Spire has a new third character, along with new cards, relics and more.
At a glance, here's what the latest update added:
A new character with unique mechanics, keywords, and art.
75 Cards.
9 Relics.
3 Achievements.
Additional lore in the Sensory Stone event.
To actually access the new character, you do need to have completed a run with the second character The Silent, so it gives you something fun to work towards. Although, it shouldn't take you too long to get there, here's a look at the new character since I have it: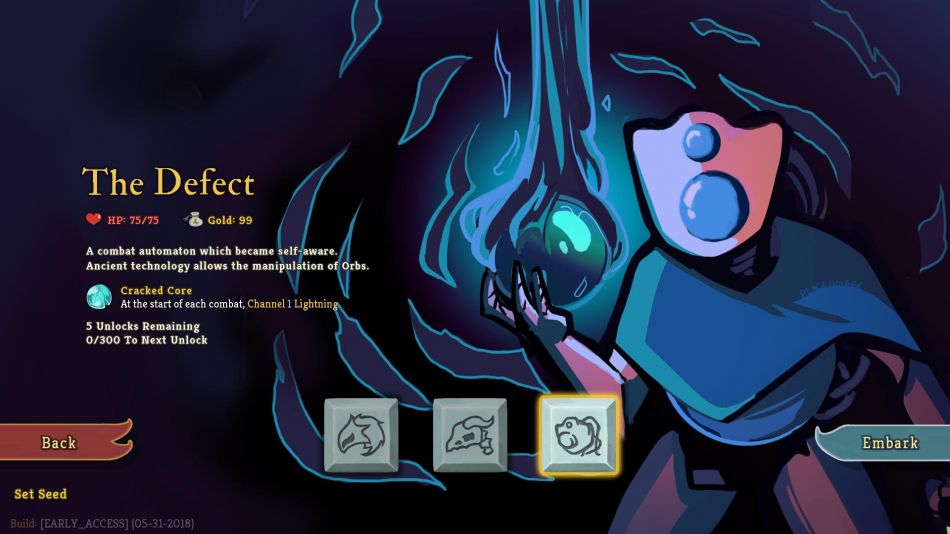 The Defect is a rather interesting character to play as, with special orbs that float around your character. These orbs can have different status effects on them when you charge them up (you can also use cards to add more orbs to your character). When you start combat, you have one orb already charged with attack power. You can use it to hit a random enemy for a small amount at the end of each turn or you can manually use a card to evoke it and hit for more damage. If you charge them up with frost, they turn into blocking orbs and work in a similar way to the attacking orbs, passively giving you block or evoking them with a card to give you more block.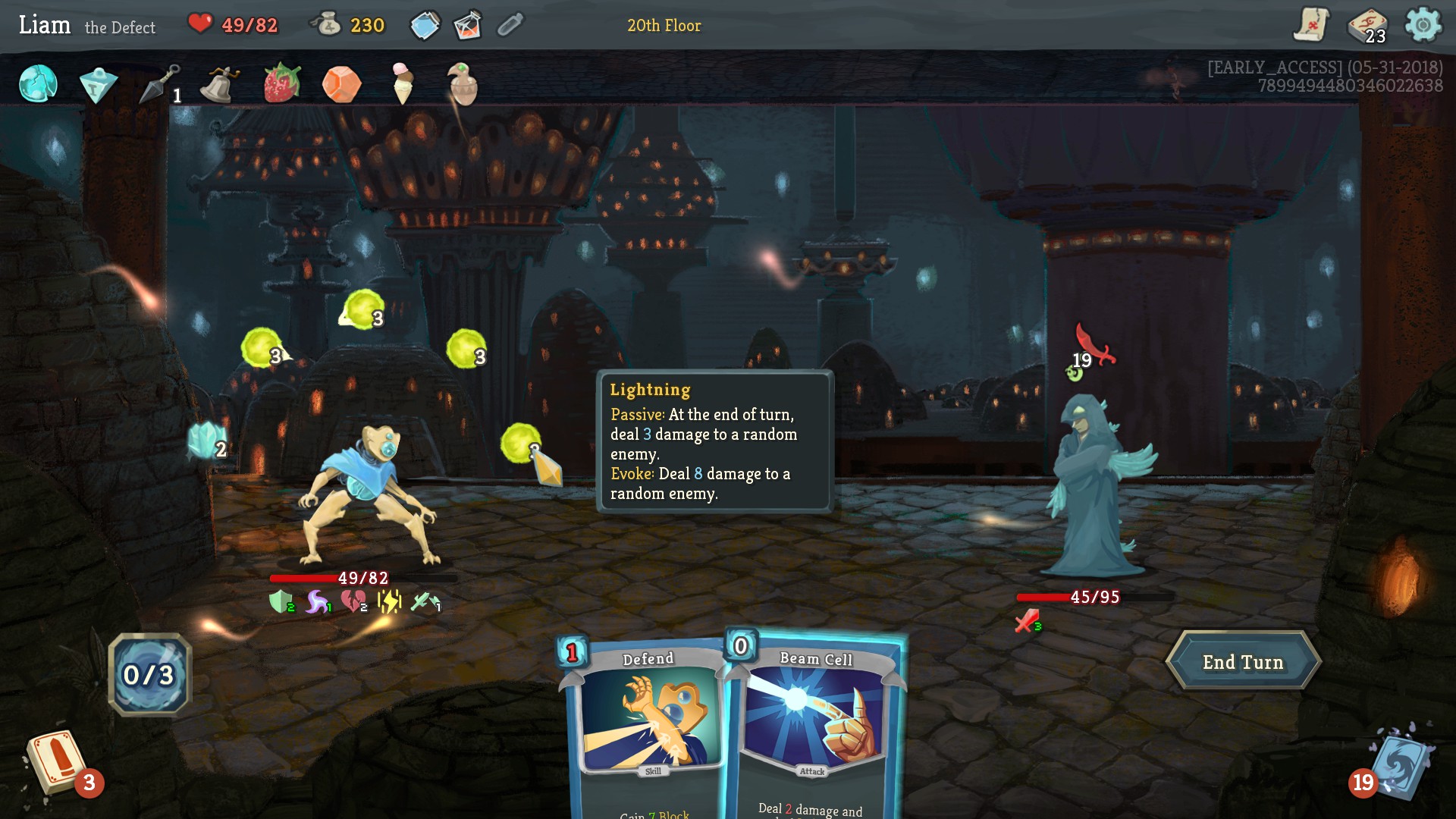 Love this character, really makes it feel different to play!
They're also working on gamepad support, for those of you who prefer to kick back and relax with a pad in your hands. Seems like an ideal game to play with one too.
I've spent more hours than I care to admit playing it. It fuses together deck-building like you might find in competitive card games, with roguelike mechanics along with fantastic turn-based combat. I seriously fell in love with it after playing it only for a short period of time, it's just that good. There's so many little things which make it a good game, from the amusing use of wobbly text to great effect to the fantastic artwork for your characters and the creatures.
The card system is so well designed, it allows for so many different combination moves with so many of them having different effects. Not just that though, as you progress you collect special relics, each with their own special power. Some might revive you if you die, give you a certain amount of damage blocking each turn, drop a potion after all combat and so on. There's loads of them and they really keep each new run rather fresh and exciting.
Even the types of enemies you encounter keeps you thinking too, you might come across enemies that split into two once you damage them enough, or you might find an enemy with low health but a large amount of block that steadily increases that you need to work around with poison cards and so on.
You can grab it on the Humble Store and Steam.
Some you may have missed, popular articles from the last month: