The folks at Aspyr Media have brought over the last big patch for the addictive strategy game. There's plenty of changes in this one and new civilizations in the form of DLC.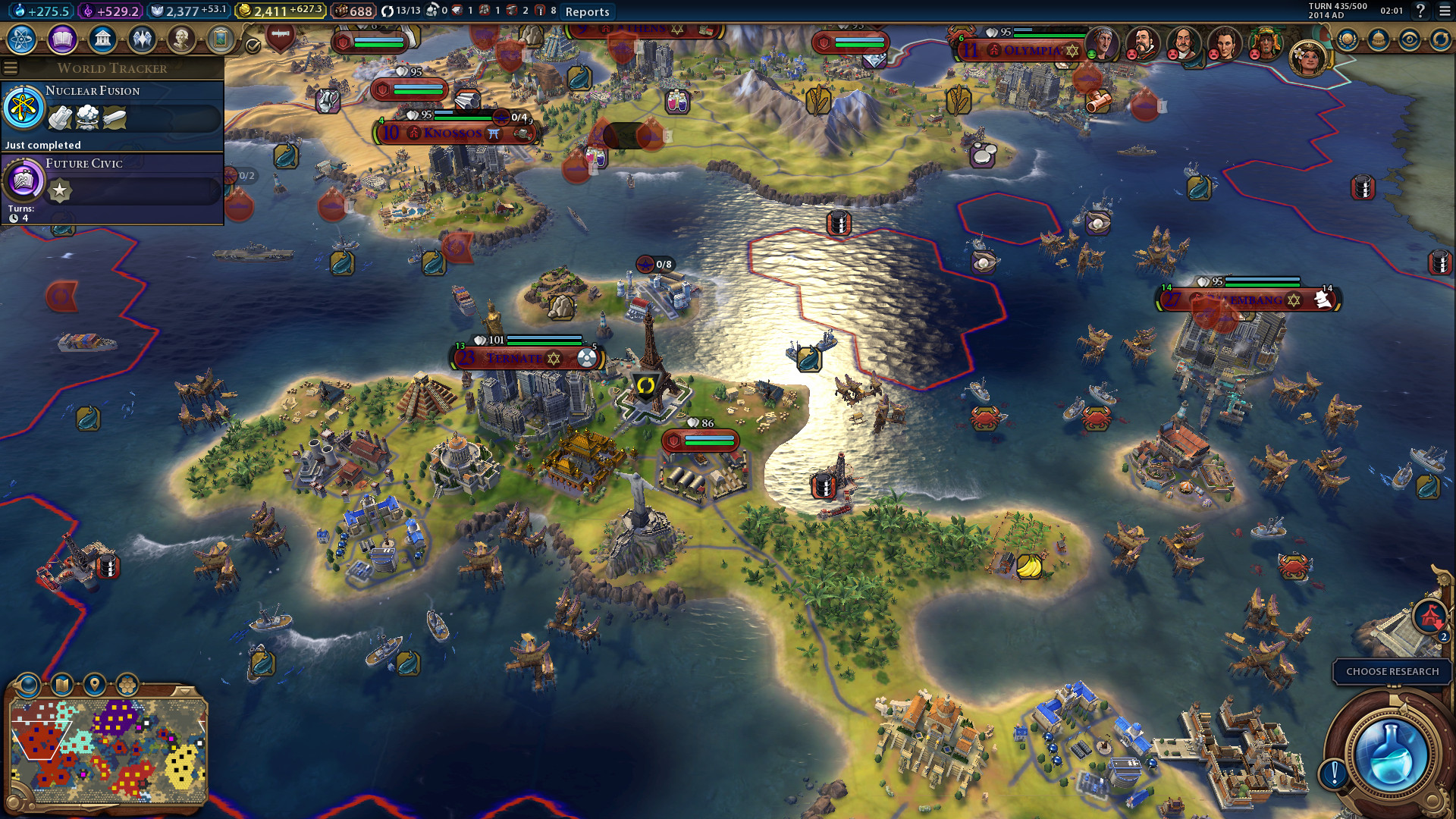 I'll mention it right at the top: there's still no cross-platform multiplayer as of this update.
Putting that aside, this latest update makes a few important changes to Civilization VI [Official Site]. Perhaps most notably, religion has seen a reformation of sorts with new units, pantheons, rules and balancing passes that have changed up how that aspect of the game develops. I noticed from a quick game that it's now much easier to tell apart the different religions of missionaries and see how trade affects the spreading of faith. Likewise, in a similar vein, a lot of the game's UI has seen a lot of changes for the better. The diplomacy screen has been overhauled and there's all sorts of small touches that make it simpler to understand the information the game is throwing at you.
The Khmer and Indonesia are also now in the game as part of a DLC pack. It also adds both a new wonder, Ankor Wat, as well as a natural wonder, Ha Long Bay. Like with the other DLC thus far, there's also a new scenario included with special rules but, as of the time of writing this article, it's not selectable on the in-game list. I contacted Aspyr about that omission and I've been told that they'll look into it. Hopefully it's just something that was overlooked and easily fixed (Update: it has been fixed).
You can see all the changes in the patch and DLC in these release notes.
At the risk of editorializing a little, I have to also mention just how long it took to get this update on Linux. The original Windows release was way back in October of last year, meaning that it's taken just under three months for Aspyr to deliver the update. Even accounting for end of year holidays, it's my opinion that they dropped the ball on this one. I know that software development is complicated and that sometimes things don't go the way you plan for, but I honestly hope that Aspyr take care not to make it a habit.
It's difficult to recommend Civ 6 to friends and other people when there's long periods of time where Linux and OSX users are behind the much needed balance and new content patches. The previous "Summer 2017 update" also had a delay of about a month and a half. With so many games competing for your attention these days, why should you buy a game when it's not clear when your platform will be getting the support you're supposedly paying for? Add to that the fact that cross-platform multiplayer with the biggest chunk of the market, Windows gamers, still isn't ready after nearly a year since the Linux release and it's an even harder case to make.
I hope that going forward, Aspyr are a little faster on the uptake and that they improve the port's performance while they're at it. At the very least, I'd like a little clearer and regular communication other than vague statements like that they're "making sure it lives up to our standards" every once in a blue moon. Linux gamers are used to being patient and can often be very understanding, so long as you're clear on what's happening and why. We'll see what happens ahead of the release of the upcoming Rise and Fall expansion next month. I hope it won't be as long a wait.
You can grab Civilization VI on Steam.
Some you may have missed, popular articles from the last month: