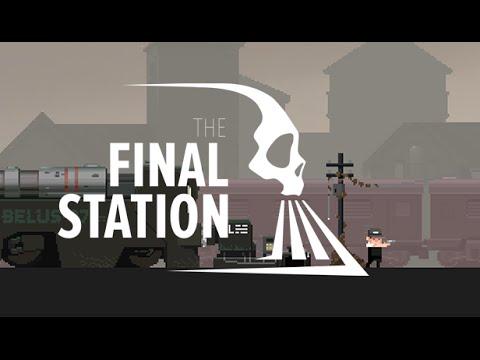 I'm very glad to see that after a long journey, The Final Station has finally
arrived
at the Linux platform, with a hefty discount this Autumn Steam Sale.
The game is very atmospheric and the story reminds me of works by Zajdel and Strugatsky brothers. The nostalgia of the dying world and the inevitability of moving forward, even at the price of leaving something or someone behind really spoke to me. But don't take my word for it, go and experience it on your own!
Some people(me) may think that gamepad controls are a bit strange but it's quite easy to get used to them. So while they are still usable, I believe that mouse and keyboard is way more intuitive. Gameplay is well balanced and overall I didn't find any really frustrating sections in it. Difficulty mostly depends on choices you make during the game so it should be only as hard or as easy as you choose.
Medkits don't grow on trees and some survivors are more "valuable" than other, so be careful who you take on train!
My score for now?
Buy this game, it deserves your money, and you deserve this game.
The developers are eager to hear about any problems on their
Steam forum
, but be gentle and keep in mind that it is their first Linux porting experience.
Earlier this year we had
an interview
with its developers.
Update: Linux version is now available on
GOG
too.
Some you may have missed, popular articles from the last month: