If you're like me and you want to see more MMOs on Linux, you might have been excited to try Tale of Toast [Steam], sadly they've had a rough start.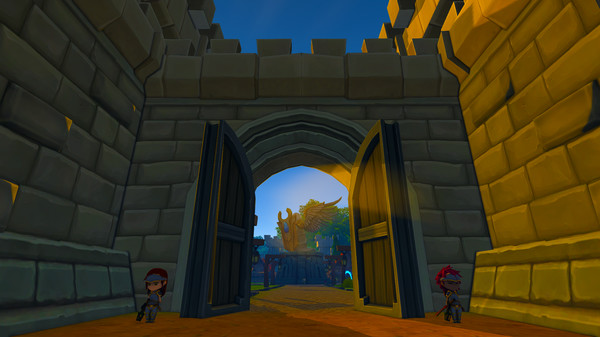 Much like the initial full launch of Albion Online, the servers for Tale of Toast have been completely overloaded. Naturally, there's a lot of upset gamers out there, some of which have waited for hours to still not get in.
This happens often with launches of new MMOs and it still surprises me when it happens, developers never seem to prepare enough resources for the early influx. They didn't seem to have any sort of queue system ready for it, although they do have one now. The problem is, unless it irons out soon they will struggle to pull people back in.
Testing it myself today, I sat in a queue for 19 minutes and it bounced between telling me the server was full or giving me a random time. Eventually it just stayed still telling me it was just full, so it seemed rather pointless to continue waiting to gather any impressions.
About the game:
Tale of Toast is an open world MMORPG with core gameplay inspired by what made old school MMORPGs endlessly fun and engaging. With its easy to pick up play style, open world player versus player with high stakes for those daring to partake, and its focus on simple yet tactical combat, social aspects, trade skills, procedurally generated dungeons and quality over quantity quests, it is sure to have something for everyone.
Not good, but it's Early Access so hopefully they will continue to optimise and get the situation under control. For now though, it really is best to avoid it until the situation calms down—don't waste your time.
Some you may have missed, popular articles from the last month: