Streets of Rogue, the 2D rogue-lite that has elements of action, stealth, bullet hell and so much more has another nice update out. Truthfully, it's quite hard to describe it properly, because attaching it to these specific genres doesn't really do it any justice.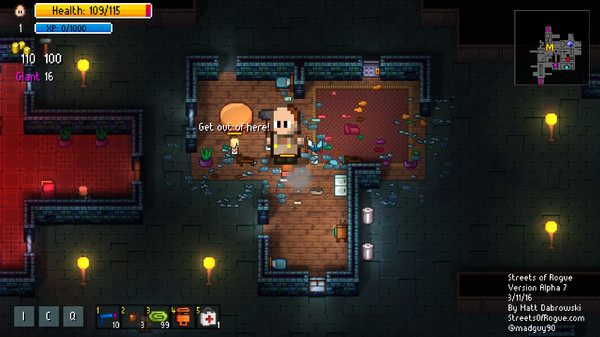 The new "Big Quests" system is now in for all 23 characters. These are special quests, that appear for your entire run-through of the game and they're different for each character. It's just something extra to make the game that little bit more interesting, to have a big goal to work towards. They don't have any rewards yet, but that's coming along with the final level and ending.
In addition, there's plenty of big fixes and clean ups. They're still working towards giving the game a proper ending, which I'm really looking forward to. I'm keen to see how they will keep people wanting to come back, once you've finished it. It's great even now, since each game is vastly different anyway, I just hope that finishing it right up to the final ending they're working on will perhaps unlock some additional stuff.
This latest update also changes the save structure for the Linux version, thankfully moving your save files to a more sane location instead of filling up a folder in your home.
It's a hilarious game, one I'm very fond of and I can recommend it even now. You can grab a copy from Humble Store or Steam.
Some you may have missed, popular articles from the last month: