Has
Humble
gone completely insane? Long gone are the days of the Humble Indie Bundle it seems with the push of Windows only bundles like this latest one, they have teamed up with EA a company who has been voted not once but
twice
as the worst company in America.
No you are not dreaming. Put your wallets away.
You may remember my past editorial titled "Humble Not So Friendly Anymore Bundle", so as you know I am no stranger to picking at them for decisions like this that wash away what their brand used to stand for, if you can't be bothered to read that let me just re-hash an image for you:
Looks like DRM is a friend of Humble now isn't it? Steam and Origin, come on Humble!
Let's take a look at this video for a moment, anyone remember this?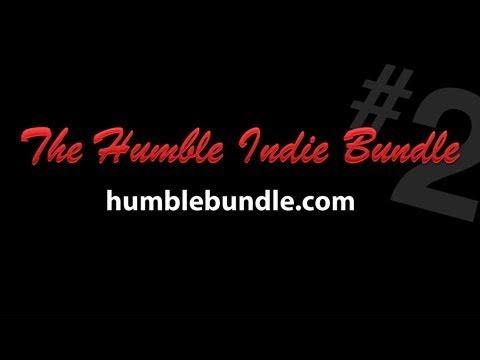 Notice how they are being sure to hammer down our throats that they are supporting DRM Free and Cross Platform Compatible games. You clearly see this is their aim if you look at the image above and this video for their second bundle, hell look at the first bundle's video it's the same deal.
In the space of just less than two years from the initial bundle (May 2010) up until the first non cross platform bundle Humble Bundle Mojam (Feb 2012) they were all about DRM Free and Cross Platform, this Humble Bundle Mojam sparked the end of Cross Platform being a deciding factor since that was up to the developers how they released it.
Then shortly after we had The Amnesia Fortnight which was Windows only and ran alongside Humble Bundle for Android 4 (which itself was still Cross Platform and DRM Free and was the front page bundle), thus starting off a trend for Humble to spin off their original goal into something far less than being outstanding. Although probably worth noting that Amnesia Fortnight (and Humble Mojam) were game jams which are all about cutting corners to get stuff out, so it's sad, but not surprising Linux gets left behind.
You then have to take into account the Mobile only bundle, The THQ Bundle, the Deep Silver Bundle and then today's atrocity the Origin Bundle.
So it took them just shy of 3 years to completely water down their original goals into cramming out anything they possibly can in the name of Humble. To me it doesn't count that they spin a new name on it and remove "Indie" from the title, it is the same company with the same original goals.
Is this what happens when a once great company gets a major investment from outside, they completely lose their way?
This makes me sad as a supporter and as a games tester for Humble to see them wash away a once shining beacon of DRM Free/Cross Platform goodness to Steam and now Origin (EA's own spin on a store).
The story over twitter seems quite loud, the Linux folk are speaking up and are not happy and it's not exactly surprising now is it.
This is why I feel we need stores like
gog.com
(All DRM Free) and Desura (Allows standalone downloads), we need a supporters of DRM Free games on Linux.
The only good thing about this is that the entire cut EA gets is going to the charities, that's
really awesome
and something other companies should try now and then. Let's face it though, it's all for publicity because of their terrible image and to get more customers on Origin, we aren't stupid and I think a lot of people have already realised this so it's really not that big a gesture from them in my eyes.
I encourage you to send polite emails to contact@humblebundle.com in support of Linux bundles and to explain why DRM Free is important. I  personally shot off an email to them and got the usual type of reply you might expect:
QuoteHey Liam,

I'm sorry if you did not find the Humble Origin Bundle to your liking.

We are always working on more DRM-free cross-platform Humble Indie Bundles but in addition to these indie bundles, we sometimes encounter amazing opportunities that just won't fit into our previous molds. We've never done anything quite like the Humble Origin Bundle and we are very excited by this chance to delight gamers with amazing content while raising tons of money for charity. In this case, it just would not have been possible to distribute this content in any other way.

Again, I apologize if this bundle was not to your liking, but keep checking back for more amazing bundles to come!

Thanks for your continued support,
Junghwa
Support Ninja
Humble Bundle
So yes they are very excited about dropping DRM Free and Cross Platform support it seems. I am guessing that Junghwa forgot they just did a Deep Silver and THQ bundle if he/she thinks they haven't done anything like this before?
What are your views folks? Are you as miffed as me by this? I am speaking now as a
former
games tester for them, I handed my resignation to them today because of this.
Looking at
their blog's comments on it
, I am not the only one who is upset either.
Also before anyone jumps on me for this article, it's an Editorial, I have my views, I can and will share them when I feel passionate enough, GOL isn't just about what game is coming and when. If you want support charities you can at anytime you don't need Humble for that. You can count on us to attempt to speak out against things we don't like, with bad spelling and poor grammar included at no additional charge!