UPDATE
: Turns out it is an
error
:
QuoteIt is a generic graphic that we use for the "More games coming soon" section, which contains all of the icons. Sorry for the confusion!
Original article:
Usually, I wouldn't bother writing about a Windows-only game bundle from Humble Bundle (why would I?), but
The Humble Telltale Games Bundle
seems to have a Linux game coming.
One of our
Twitter
followers pointed it out to me, so I got curious and took a look. It seems there is a Linux game coming, take a look at this section on the bundle: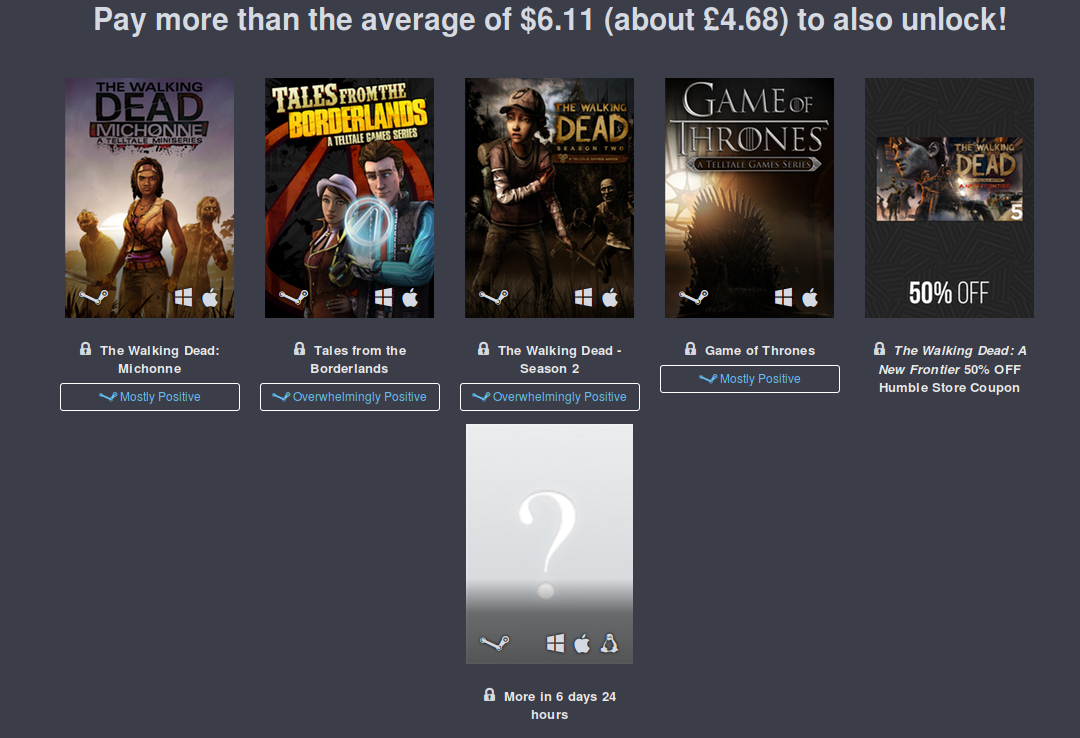 Notice the little tux icon on the last one.
The bundles from Humble Bundle tend to add one or more games part way through, to get extra funding towards the end. So this isn't uncommon, but Telltale have no Linux games right now.
To make it clear
, this could easily be an error of someone checking a box for Linux support by accident. However, we know Telltale have worked behind the scenes on a Linux port of
Minecraft: Story Mode
and
The Walking Dead
. Keep in mind both of those titles are already in the bundle, so it can't be either of those, which makes me suspicious.
So don't expect something big, as I honestly think it's an error, but I would love to be surprised.