Arriving on Linux "shortly" after the Windows release, the next expansion for Total War: WARHAMMER II has been announced and it does sound quite enticing.
We're not just getting a new DLC though, everyone will also get a free update to the base game which will include the Lizardmen Legendary Lord Gor-Rok, a campaign map region rework for Mortal Empires, Empire Fort Battles, a new starting position for Balthasar Gelt and an Old World update for the Empire with more info to come on other things coming. As for the DLC, check out the trailer below: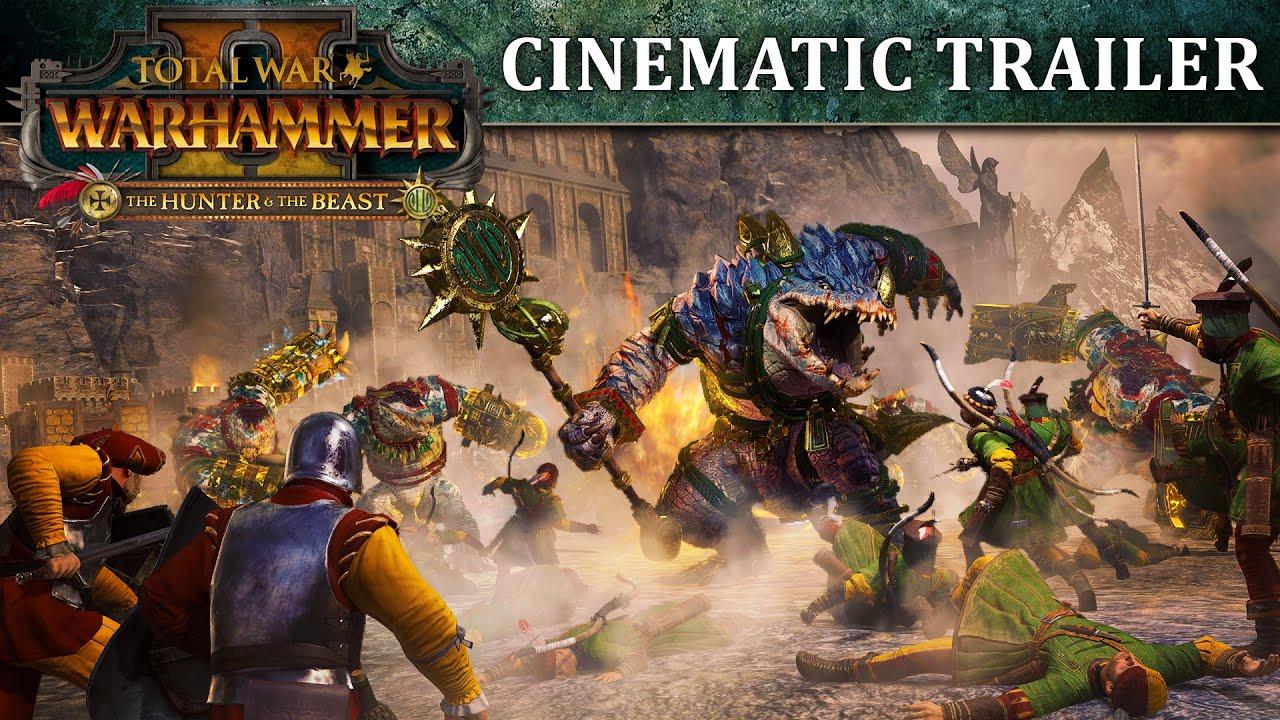 The Hunter & The Beast feature highlight:
Two richly themed new Legendary Lords lead their own factions: Markus Wulfhart leads the Huntsmarshal's Expedition (Empire), and Nakai The Wanderer leads the Spirit of the Jungle
Each Legendary Lord brings their own unique faction mechanics, quest-chains, legendary items, skill-trees and campaign narrative
Devastating new ranged units, mobile gunpowder batteries and fabled Hunter Heroes for the Huntsmarshal's Expedition
Towering new Dread Saurians, the largest beasts to walk the world of Total War: WARHAMMER, plus new Kroxigors, Razordons and Rites for Spirit of the Jungle
New Regiments of Renown to unlock, recruit and field
For a lot more info and some questions answered, take a look on the official Total War blog post.
It will be around £6.99 at release on September 11th for Windows on Steam (Linux to follow as mentioned) with a 10% off deal going until then. Hopefully Feral Interactive, the studio that ported Total War: WARHAMMER II to Linux, won't keep us waiting long.
Some you may have missed, popular articles from the last month: