One I missed from October is The Inner World - The Last Wind Monk [GOG, Steam], a colourful adventure game that release with same-day Linux support.
Developed by Studio Fizbin as a sequel to The Inner World, although you don't actually need to have played the first one to enjoy this and they're quite clear on that.
Disclosure: Key provided to me by GOG for testing. We are also a GOG affiliate, using our links to buy helps us.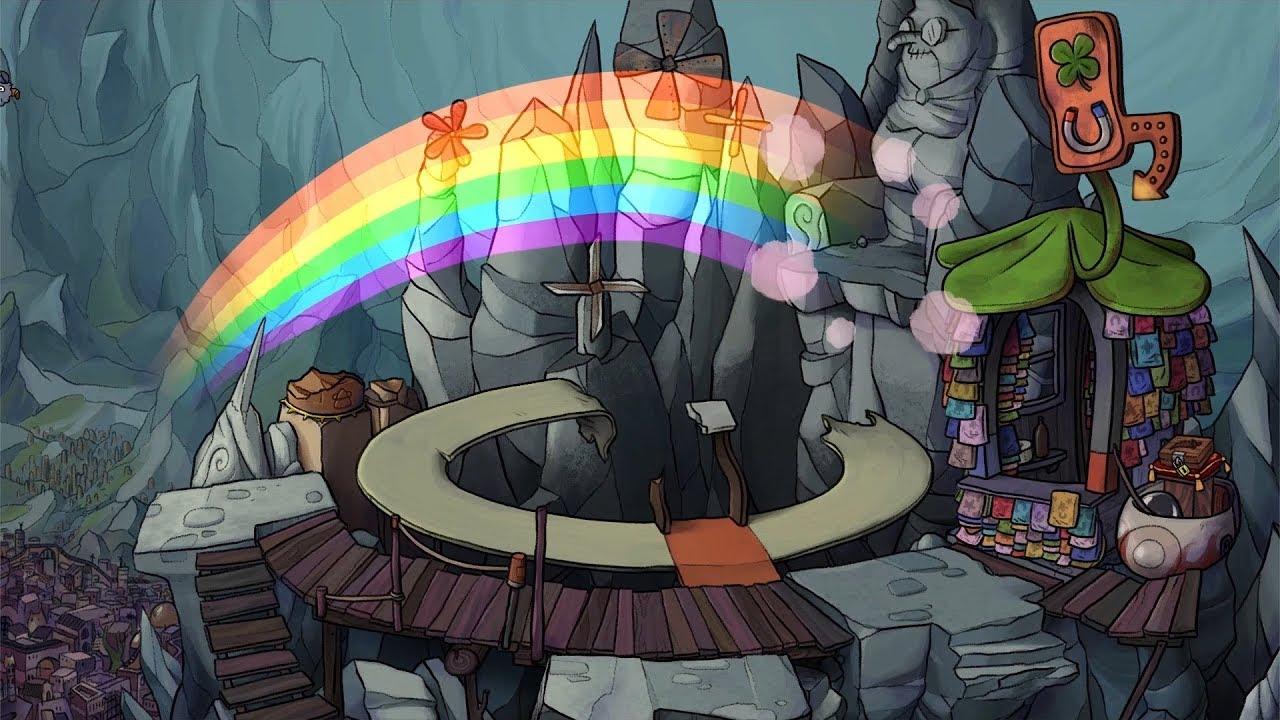 Sadly, the previous game was pretty bad on Linux. I've seen a lot of reports about the quality of it including missing videos, major fullscreen issues, achievements not working, inventory wouldn't open and the list goes on.
Thankfully, with my testing of the version from GOG I haven't really encountered any issues. The inventory works fine, the game picked the right monitor and resolution and it has been performing well. I didn't have an issue with videos either, so it does seem like the Linux version is working well. They switched from Java to Unity for this one, so it's not surprising it's a better experience.
It's very much traditional point & click, with some really fantastic humour and some lovely artwork. The puzzles are reasonably good too, requiring you to find items and combine them to progress through the game. It's not overly difficult, so it's not a game you're going to need a walkthrough to finish, but it can take a little trial and error.
Story:
The flute nose dynasty has been watching over Asposia for centuries on end. In secret, they fill the roly-poly world with light and life. Emil, a trader for odds and ends, has led all the Asposians astray, making them believe that the dynasty is in cahoots with dark forces. Seriously, who knows what this weird family is doing day in, day out? The only one who could stop evil Emil is the heir to the flute nose throne: Robert. He has been petrified for three years, though. With a huge dose of enthusiasm, but little to no idea what he's actually doing, he embarks on an adventure to find the legendary last wind monk. Of course, he has some great company: Peck, as loyal as he is flightless, and Laura, a rebel who certainly does fly, but only off the handle and who is Robert's love with a capital L, by the way. A final ray of hope is provided by the mysterious Mama Dola, who seems to know more about Robert's destiny than Robert himself…
If you're after an amusing point and click adventure game, this might be a good one. Seems this did a lot better than the last game. It's actually pretty amusing, I've certainly enjoyed the experience.
Some you may have missed, popular articles from the last month: