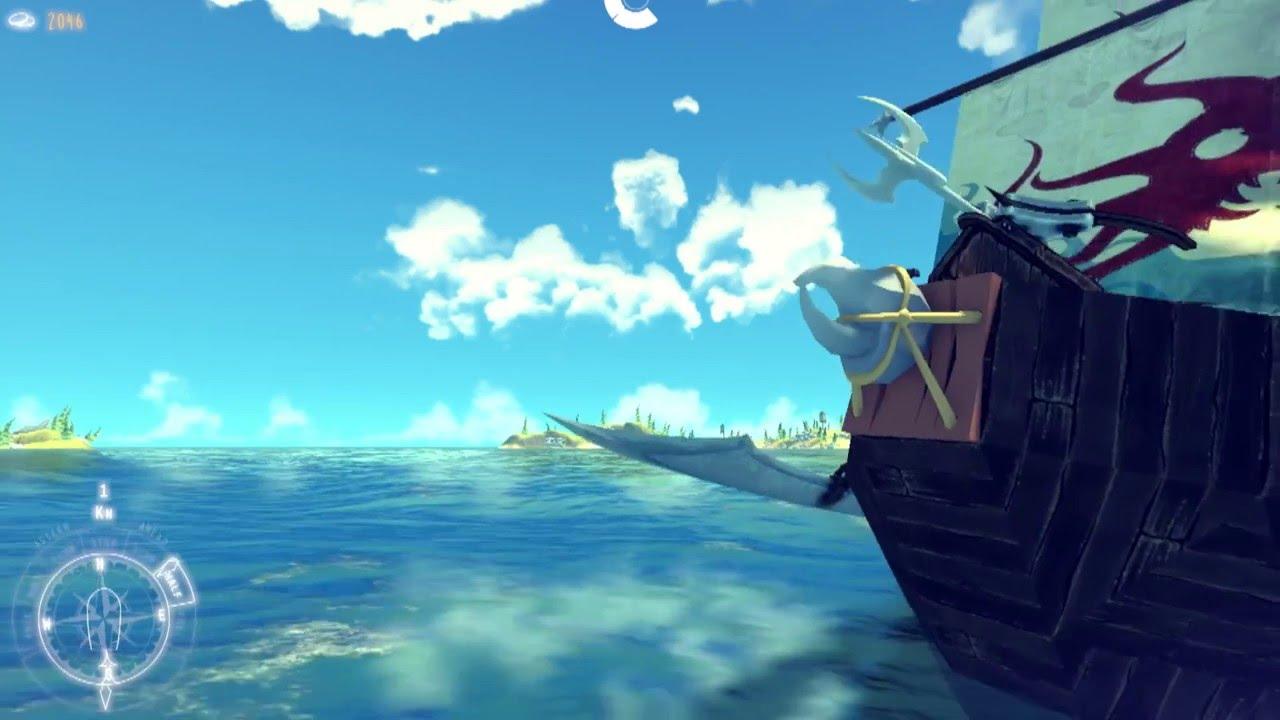 'The Last Leviathan' [
Steam
,
Official Site
], a physics-based, ship building and destruction adventure game recently released for Linux. It looked seriously fun, so I gave it a go and here are some thoughts.
Note: Key provided by the developer.
The game is in
Early Access
, so it's still going through development. It's not feature complete and will have bugs.
The game has a few different modes right now to try out, Crusades being a mix of different quests to do, although there are only two different Crusades available right now. A sandbox mode to do whatever the hell you want and a versus mode where you can face off against different ship designs.
I found the sandbox mode to be the most fun. Getting a good handle on the controls with your ship bouncing all over the place due to the waves was difficult, but amusing. Being able to dock and edit your ship anywhere is a nice touch, and you can make some truly crazy designs.
At the end of my first battle, my ship was torn to pieces and all it ended up doing was spinning in a circle and it was hilarious. Due to the destruction, half the time it would just end up diving below the water. I was a pretty useless captain.
You can pilot the ship from a third-person perspective, or get a first-person view from individual turrets to get better aim. I found it damn difficult to aim in third-person, due to the firing arc, so I'm pleased it has another method.
It has Steam Workshop support, so once your design is saved you can upload it for others to play with. There's a few really amazing designs available to download, but I hope they implement this in-game. Currently it seems you need to go to the Steam Workshop outside of the game to download new designs.
The UI could use a lot of work, with things often overlapping each other. It certainly needs to implement hotkeys too, having to move the cursor down to specific buttons is a bit annoying, tapping a quick key is much nicer. Simple things like the ESC button doing nothing, when I am so used to it pausing or bringing up the menu at the very least should be a standard thing in my opinion.
I will be eagerly seeing where the developers take this one, could be a lot of fun. It's quite amusing even now, so do check it out if you like what you see.
It's a bit like Besiege only with boats.
Some you may have missed, popular articles from the last month: